The Importance of Being Earnest
Oscar Wilde
Classic Spring Theatre Company
Vaudeville Theatre
–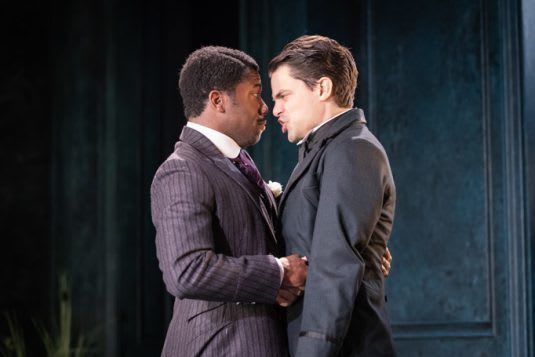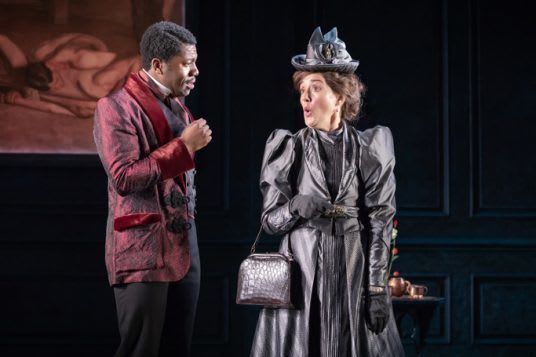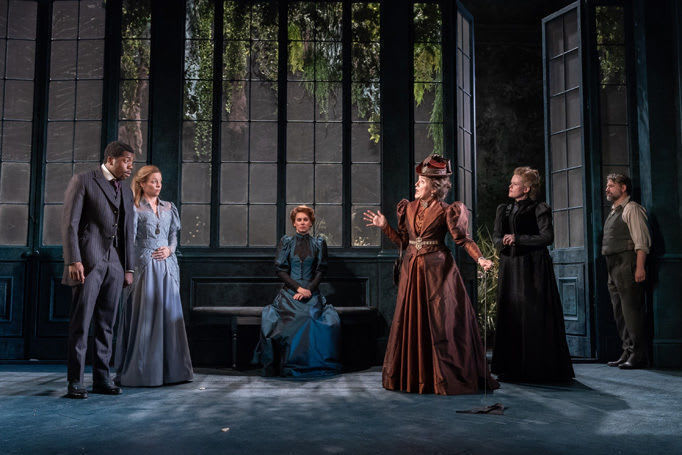 The final play in the first season from Dominic Dromgoole's Classic Spring Theatre Company is Oscar Wilde's most famous.
It might be a little stylised but The Importance Of Being Earnest is also extremely funny, as it looks at the battles between the sexes and generations through wryly perceptive eyes. With its many witty but insightful aphorisms and comic situations, it is almost impossible for the play to fail even a century on.
On this occasion, Michael Fentiman has chosen to direct the work as a cross between a farce and a modern sitcom, injecting much additional humour that has nothing whatever to do with Oscar Wilde.
As such, audience members quickly become acclimatised to a constant search for sight gags and contemporary references, of which the most extraordinary is a stream of hints that the Victorian alpha male Algernon Moncrieff, played by Fehinti Balogun, is either a not very well closeted gay or rampantly bisexual.
Much of the evening's fun relies on Algernon's somewhat nefarious pursuit of his friend's sweet ward Cecily Cardew portrayed by Fiona Button, paired with a similar quest by the John Cleese-like Jacob Fortune-Lloyd as his friend Jack Worthing, who earnestly attempts to woo Pippa Nixon's Gwendolen Fairfax.
Scenes depicting social life in town are generally depicted as relatively realistic but in this production tend not to be, primarily because of the excessive stage business but also deliberately over-the-top acting styles employed by every cast member. In the vanguard are Sophie Thompson playing the ultra arch Lady Bracknell and Miss Nixon, who has clearly been asked to posture for England.
In the country, the evening begins to ramp up to a triply happy climax, following extraordinary revelations involving a legendary handbag, not to mention a couple of rather sweetly ageing innocents.
Those who like broad comedy may well thoroughly enjoy this unusual take on a classic but devotees of Oscar Wilde could well be more than a little taken aback to discover that so many of his funniest lines manage to pass by the audience without a single laugh.
Reviewer: Philip Fisher