The Inheritance
Matthew Lopez, inspired by the novel Howard's End by E M Forster
Young Vic Theatre
–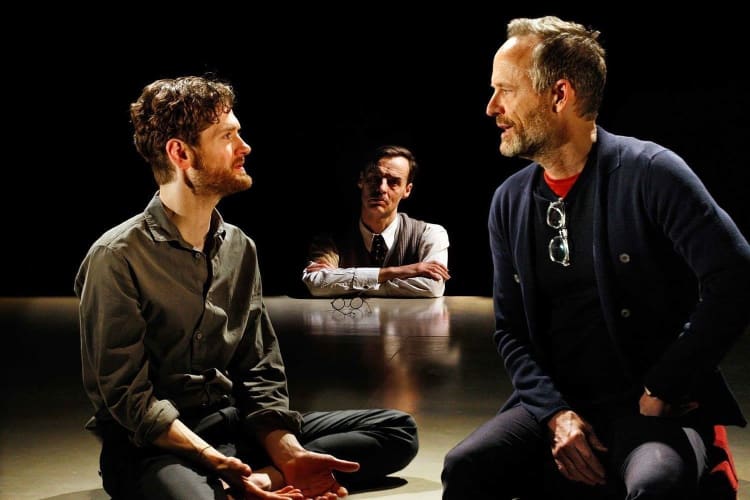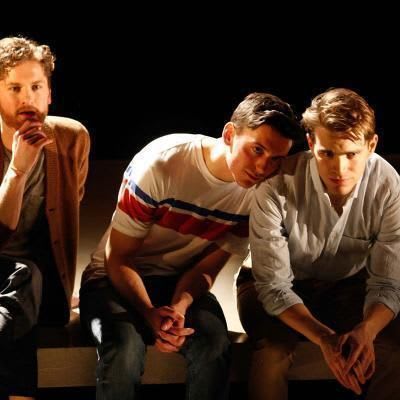 When he sat down to write what eventually became an epic commentary about the impact of AIDS on New York homosexuals that stretches to seven hours, Matthew Lopez must have realised that he would face inevitable comparisons with Angels in America. Even the odd younger theatregoer or critic who may not been familiar with Tony Kushner's work will be aware of the revival less than half a mile away at the National Theatre in 2017, which has recently opened on Broadway.
To counter that competition, Lopez has been lucky enough to attach some big names to a world première production, which is directed by Stephen Daldry and includes (as its only female performer) Vanessa Redgrave, although the actress's wonderful cameo does not come until 9:50 in a day that starts at 1:15.
Rather than the 1980s, The Inheritance is set firmly in the present day, taking a look at the advent of President Trump through the eyes of a group of well-to-do, gay intellectuals. As such, the basic storyline, which is borrowed from Howard's End, can feel rather more like Hanya Yanagihara's doorstop of a novel A Little Life than Kushner's dazzling masterpiece.
At the centre of proceedings is Kyle Soller's Eric Glass, a man lucky enough to be living in a rent-controlled apartment on West End Avenue, inherited from a much-loved but now deceased grandmother.
Sensitive Eric shares this with his partner, the self-centred, self-destructive writer Toby Darling, played by Andrew Burnap, whose promiscuity runs deeply within his damaged psyche. As a result, he falls for Samuel H Levine as young Adam, a rich kid with acting ambitions. Unfortunately for all concerned, the sexual merry-go-round that Matthew Lopez has created rarely stops so that Adam feels little for Toby.
These events are narrated by the company from a two level wooden platform, overseen by Paul Hilton who doubles his role as E M Forster with another playing Walter, a kind of older version of Eric and therefore a perfect friend and quasi-father figure.
He is also the link between these young men having a whale of a time in bath houses and the Reagan era horrors when every gay man who survived was terminally scarred by the horrific consequences of AIDS.
In a further spin of the wheel, after Walter's death, John Benjamin Hickey in the role of his partner, property billionaire Henry, forms a bond with our protagonist.
All of this can become almost literally dizzying and that is merely the first half.
Following a 2¾-hour-long dinner break, the attention begins to focus more on Henry who becomes an increasing influence on Eric's life but also generates a sparky debate about how a gay man can support and believe in traditional Republican values and even fund Donald J Trump's election campaign. Indeed, one of the pleasures of this long play is the opportunity to enjoy debates and soliloquies about the state of the nation and the human spirit.
Adam having taken a backseat, Levine transforms into Leo, a rent boy with health issues that hark back to the 1980s, giving a perfect connection to the ghosts of the past.
The acting of the whole company must be commended, together with their energy in completing such a marathon on a regular basis for 2½ months. Kyle Soller is outstanding but then so are Paul Hilton and American imports Andrew Burnap and Samuel H Levine.
Where Angels in America is a dazzling theatrical tour-de-force, The Inheritance is powerful and moving but might have been better served by delivery in novel form rather than on a stage. Despite the efforts of Stephen Daldry, a great deal of a lengthy day that can be repetitive but is peppered with many good jokes is taken up by narration and conversation with little action and most of that reported.
This is not to diminish a deeply thoughtful and thought-provoking piece of writing that attempts to and frequently succeeds in getting to the heart of what it means to be young, gay and American in Trump-era New York. As such, this work must be regarded as a limited success that is worth seeing for the performances and its intellectual ambition.
Reviewer: Philip Fisher