The Invisible Man
Adapted by Derek Webb from the novel by H G Wells
Jack Studio Theatre
Jack Studio Theatre
–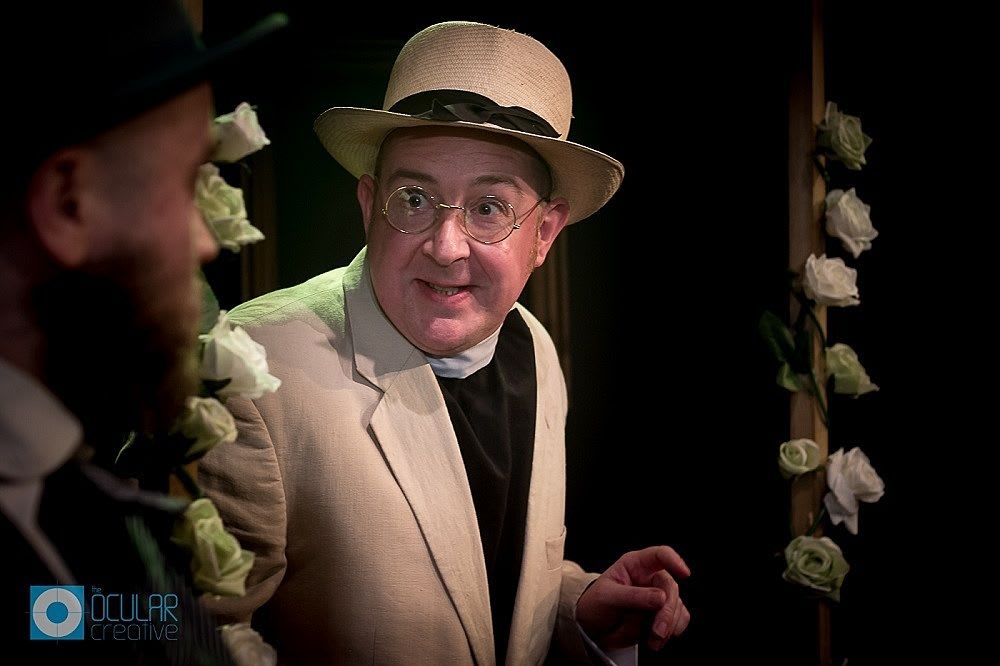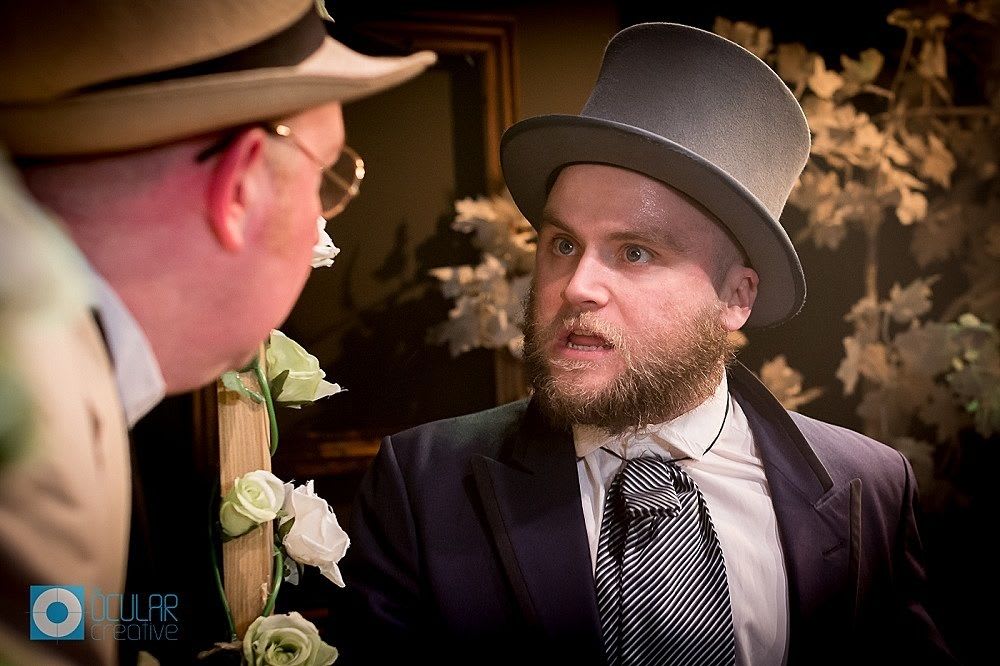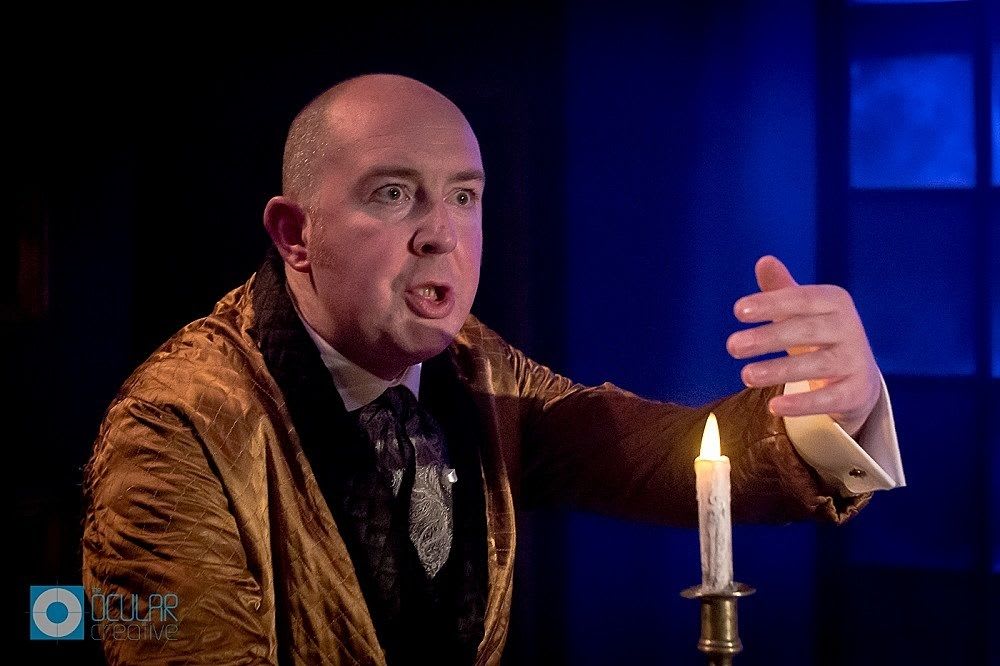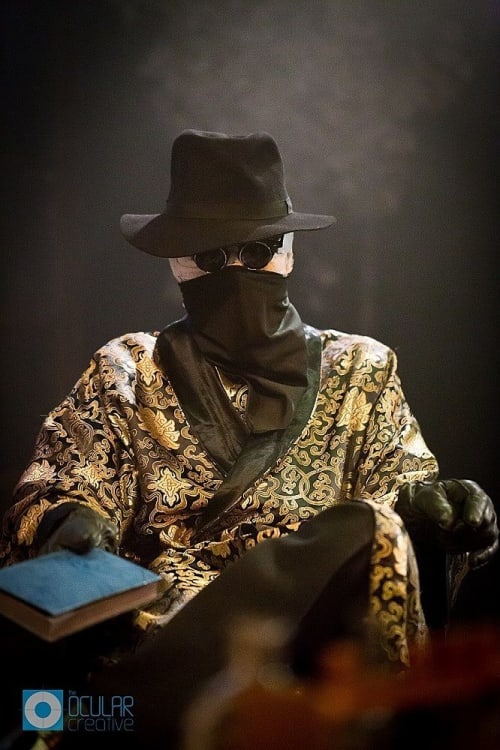 In his stage adaptation of H G Wells's science fiction classic, Derek Webb has kept the core story and surrounded it with light comedy and sight gags.
The sinister man, whose arrival in the little village of Iping coincides with a spate of burglaries and suspicious events, is Wells's Griffin, a scientist hoisted with his own petard.
He is a desperate figure, a man on the run who holes himself up at the Coach and Horses trying to reassemble his notes and reverse the experiment which caused him to become invisible.
By contrast, the other characters are all Webb's. The innkeeper, Mrs Hall, is dame-like complete with oversized bosoms delightfully played by Matthew Parker, who also provides a great comic turn as the Reverend Bunting. Alongside are the police who try to apprehend the nasty criminal, a trio of Keystone cops, all played by Shaun Chambers.
The cast of three—Parker and Chambers are joined by an engaging Scott Oswald—play some fifteen characters between them and, with the audience in on the joke, it makes for much silliness.
The story jostles between these two worlds. With the irascible Griffin, we have a man spiralling out of control, resorting to violence and prone to polemics about dishonest bankers, and with the village locals we have bottom pinching and flying cabbages.
Then, not unlike a Brothers Grimm tale, the story takes a sudden dark turn as the locals finally capture and attack Griffin, leaving his unwilling accomplice Marvel, to keep the stolen money and the notebooks, dum, Dum, DUM!
For me, Webb's two distinct parts work together more by luck than judgment. This is a family romp sidetracked by passages of anti-capitalist diatribe and pseudoscientific explanation.
Fortunately, director Kate Bannister keeps the pace up and tongues firmly in cheeks so the comedy and frivolity outweigh Webb's awkward selective adherence to Wells's original novel.
And free with the price of a ticket, there is more fun to be had on the way home texting your friends to say you've seen the invisible man.
Reviewer: Sandra Giorgetti