The Invisible Woman
Ailsa jenkins
Wales Millennium Centre
Ffresh Cabaret Bar, Wales Millennium Centre
–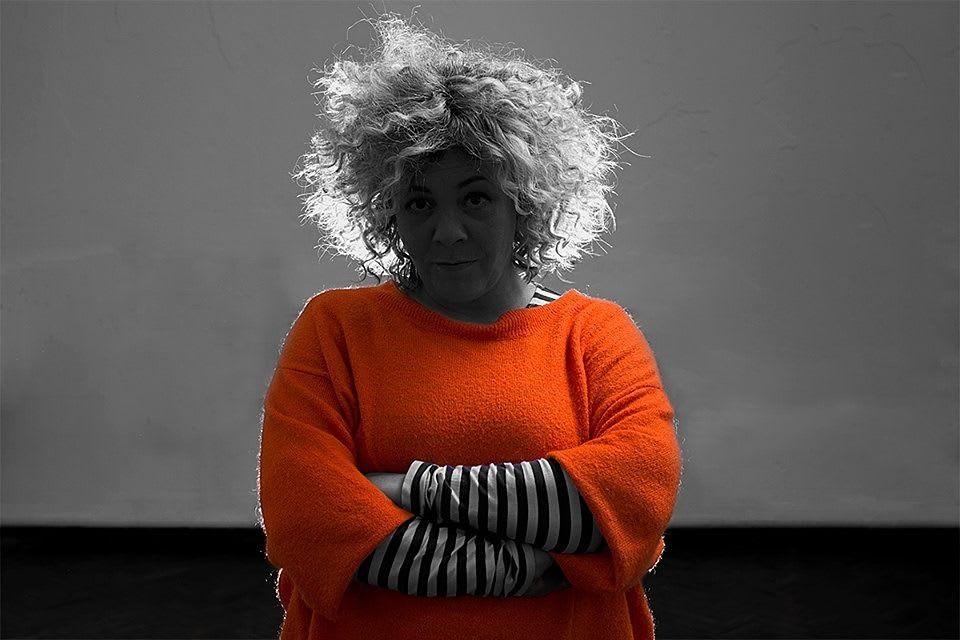 The latest Performances For The Curious season at the Wales Millennium Centre comprises a startling variety of off-beat small-scale productions. The Invisible Woman, which kicked it off, is one of the more conventional offerings.
This is the debut play from Ailsa Jenkins (previously best known as a producer of entertainment shows for the BBC in Wales) and was first staged as a reading at a scratch night in 2017. This production, a solo piece put together by an all-female team, is about to set off on an extensive Welsh tour, taking in a number of community venues.
As Jenkins explained in a brief introduction at the season's launch, the genesis of the play was the moment when, as a woman in early middle age, she was ignored by a man she attempted to chat up in the supermarket. She also recalled a remark made by her mother, to the effect that women tend to become invisible once they hit fifty.
Thus, Nicola Reynolds, as Mari, dances into the performance area at Ffresh to a bouncy disco soundtrack, clad in colourful dungarees and t-shirt (costume design by Ruth Stringer), determined to combat her presumed invisibility.
Mari is a former post-woman, effectively sidelined after developing an allergy to cardboard which made active service impossible. The ailment which distresses her most, however, is the fact that, having been the kind of young woman who prompted wolf-whistles in the street (which she didn't mind that much), men now look through her and she feels disregarded by youth-obsessed society in general. While this might, in itself, provide a fruitful basis for a discursive drama, Jenkins, perhaps wisely, chooses to provide a strong narrative.
At first, Mari considers the option of taking advantage of this unsought superpower to become a glamorous cat-burglar, tempted by the possibilities offered by her new job, delivering flowers to the homes of the well-off. She decides against this, however, in favour of tackling low-level anti-social behaviour—public spousal abuse, littering, failure to pick up dog messes etc.
While this new role affords Mari some short-term satisfaction, and Internet notoriety, it soon becomes clear that there is an itch which this activism cannot scratch—the fact that her father (also a postman) abandoned the family when she was a child. We learn little about her life in the interim, but we are left to surmise from the fact that she is childless and that no intimate adult relationships are mentioned that this betrayal has had a significant negative impact on her emotional development.
The Invisible Woman reaches its climax when these two strands connect.
Jenkins's writing is warm, conversational and direct, Mair's struggle prompting much laughter of recognition. Under the energetic direction of Chelsey Gillard, Reynolds remains likeably ebullient throughout, even as Mair's actions start to verge, in themselves, on the antisocial. Tic Ashfield provides amusing sound cues alongside the music and Angharad Evans's lighting effects cleverly highlight the moments of dramatic tension.
While one might question the author's suggestion that social invisibility is the sole preserve of women of a certain age (and much older men), The Invisible Woman is funny, charming and relatable. One trusts that, with the promotional nous of the Wales Millennium Centre behind it, the show will connect with audiences of all ages and genders.
Reviewer: Othniel Smith