The Jennifer Tremblay Trilogy Part II: The Carousel
Jennifer Tremblay
Stellar Quines
Assembly Roxy
–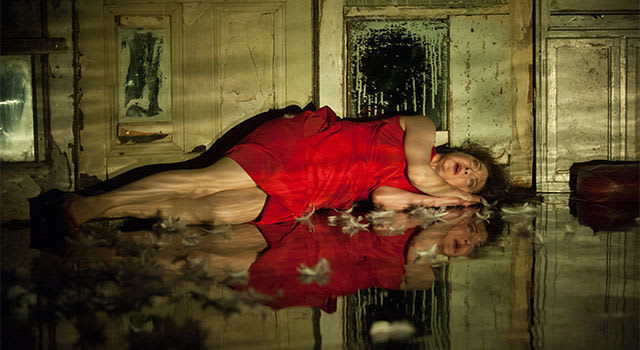 The second play in Jennifer Tremblay's Trilogy also has a mythic feel and is more closely identified with the frozen wastes that comprise much of her native Canada's landmass.
The story is of three generations of women and the unsuitable men that they love.
It largely comprises a conversation between our narrator and her dead grandmother, Marie.
This is then expanded to include the discussions that our guide shares with her three sons, destined one fears to make the mistakes of their male predecessors.
The most significant tale related explains the mystery of why her mother Florence was banished to a hateful convent aged only five.
Affairs, deaths and a wild horse ride fill up a gripping hour, all played out in front of a tarnished screen, designed by playwright/screenwriter John Byrne, symbolising the loss of childhood innocence.
Reviewer: Philip Fisher