The Jump
Artistic direction and choreography Jesús Carmona
Compañía Jesús Carmona
Sadler's Wells
–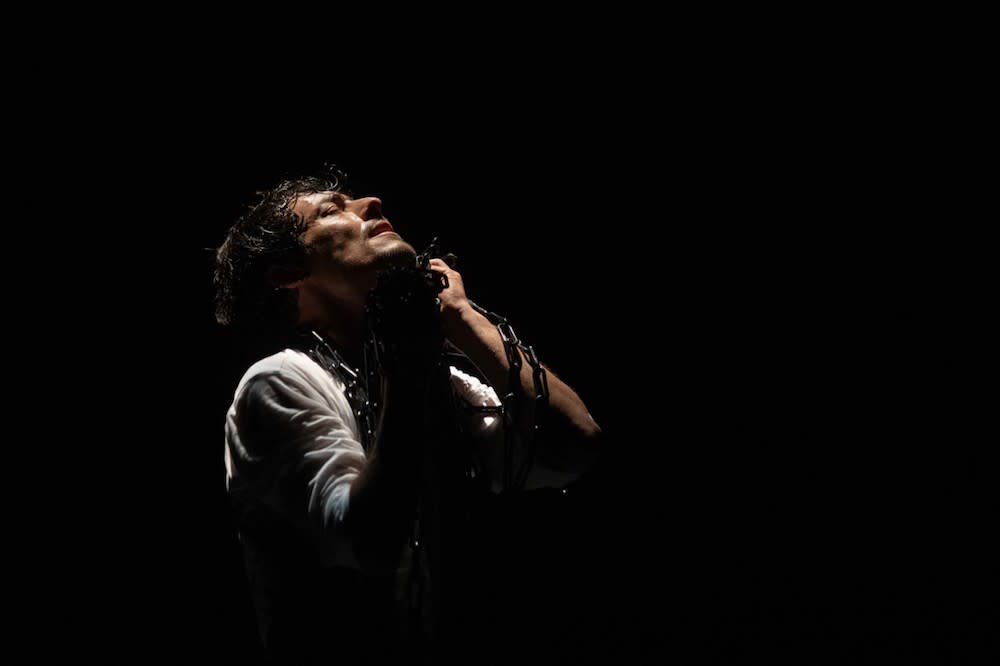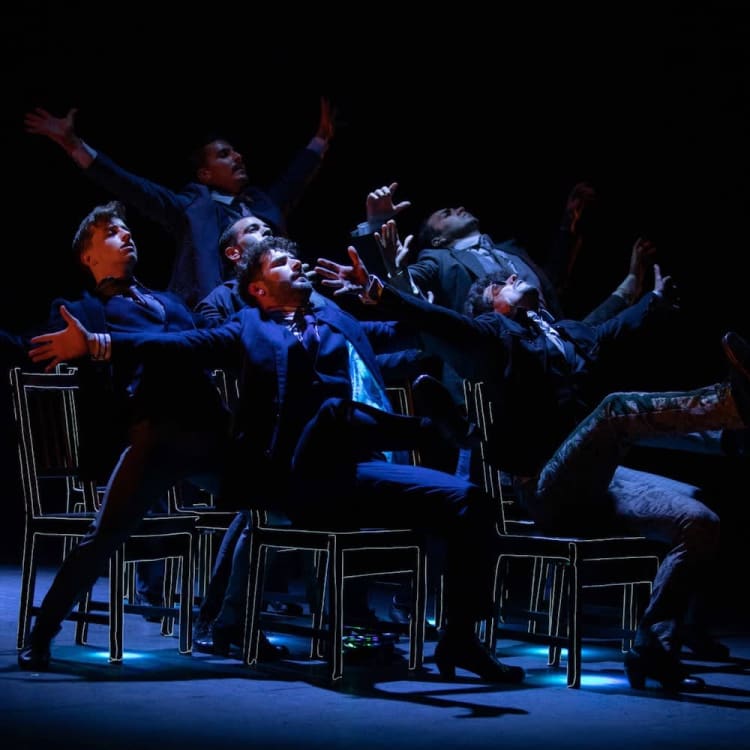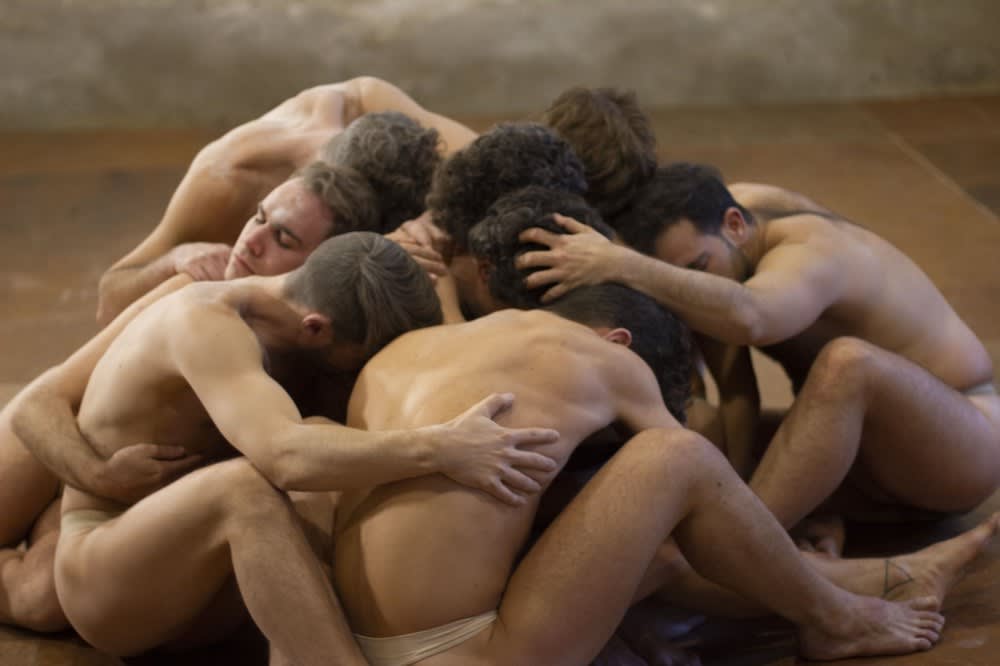 Is Jesús Carmona trying to follow in Israel Galván's footsteps, taking flamenco beyond the norm with his all-male The Jump? If so, he's not there yet. On a darkly lit monochrome stage, his kaleidoscope of dance styles (zapateado, ballet, contemporary and swirling dervishes) seems to be dealing with the fragile male ego. It is his concept, his direction, his ego trip—I think of Polunin in his post-Royal Opera House career.
A narrative unfolds—is it all a fantasy? If only my limited Spanish were good enough to understand singer José Valencia, a crucial part of the whole. No matter, things get clearer as the ninety-minute evening progresses.
There is a structure of fourteen vignettes—listed in the programme—which give an indication of intent. I try to keep track. Dervishes (derviches) twirl in skirts that become shawls or matador capes (Luis Perdiguero's lighting changing their colour).
The second is called décalogo—he dances an impassioned solo, the singer accompanying him. Next comes macho en la silla (male in a chair), and that's what we get. Men dance sitting on chairs—reminds me of Anne Teresa de Keersmaeker's early work. And later the BalletBoyz pop into my head. A projected video of the Compañía Jesús Carmona, performing (and watching) what we have just seen and are about to see, surprises—all a bit meta.
Emociones 1 follows, then comes 'the island', 'hope', 'the fall', 'child adult', emociones 2, 'haka', 'sexuality', tangos, alegrias and fiesta (the dancers naked in a happy bonded heap at the end—nirvana?—they breathe and snore (?) as one). I hope I've translated correctly. Is he playing on his name? There is too much thought gone into this. The press release says it's about "art's ability to affect personal growth, as Carmona looks at his own journey around masculinity in the 21st century".
Is he a troubled man coming to terms with his sexuality or celebrating it? His dark dreams and reality unfold in patchy noir-ish scenarios. Lighting is crepuscular, chairs abound, and chains bind his body, which his fellow men remove one by one. Is this about male solidarity? Or a bondage gay club—a chain mail curtain is suggestive? Is the table he hides under, sleeps on, upturns and dances on his safe base? I think of Akram Khan—he and Galván did a wonderful piece Torobaka that fused both their disciplines.
A billowing white curtain separates him from the others. Is it gay cabaret, or a story of his enlightenment and coming out? Whatever it is, his fluid, dynamic, amazing dancing skills don't need so much underpinning. As a former principal of the Ballet Nacional de España, trained in multiple genres, from flamenco, ballet, tap, to 17th century Italian court dances, he can do it all, and his court of six, each given a turn in the spotlight, are a court of admirers and his framework.
But why are some in hockey or baseball masks and mitts? And heads wrapped in black T-shirts? Is it about faux masculinity? And what are the harnesses about? Is it society-defying punk? I need to know the words Valencia is singing. Is it about exorcising demons? Carmona dances bare foot, shoes come off, then everything else—is this about baring the soul as well as the body?
The beat (feet and palmas) is strong; the music—guitar (Juan Requerna), percussion (Manu Masaedo), and recorded electronica (Sabio Janiak with the two musicians)—is infectious, demanding participation. The vibe is great. The angst I could do without even if he is breaking the rules, as he says. It's his feet I want to listen to. They speak volumes in high volume. His long solos are the best.
The Flamenco festival, running at Sadler's Wells from 21 June to 2 July, offers a variety of traditional and iconoclastic works—twelve different productions in fact, a feast, a fiesta and a feat.
Reviewer: Vera Liber