The Kid Stays in the Picture
Adapted by Simon McBurney and James Yeatman, based on the life of Robert Evans
Complicite
Royal Court Theatre Downstairs
–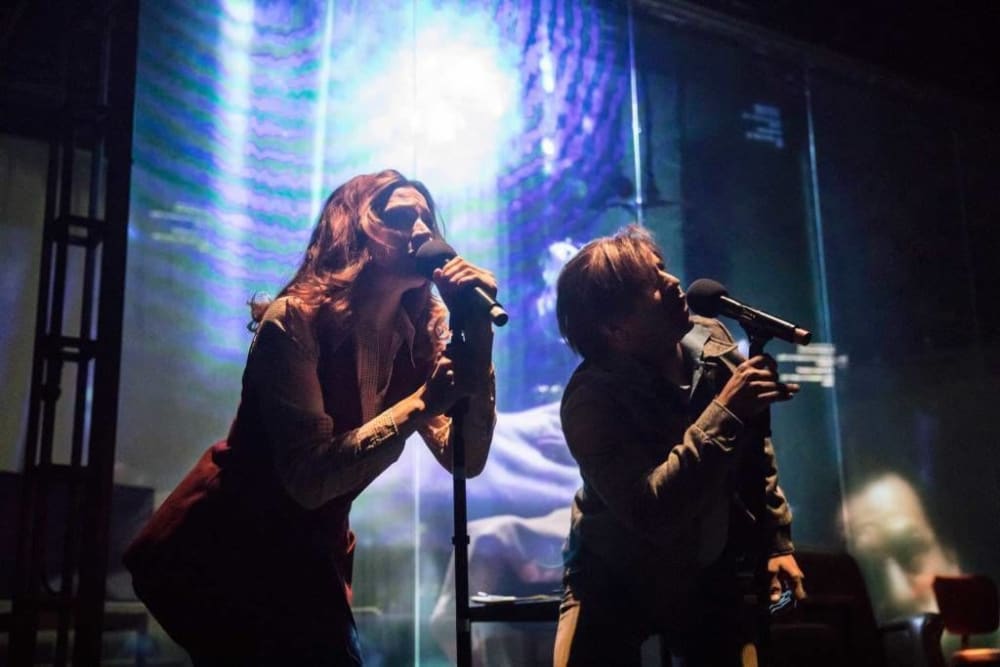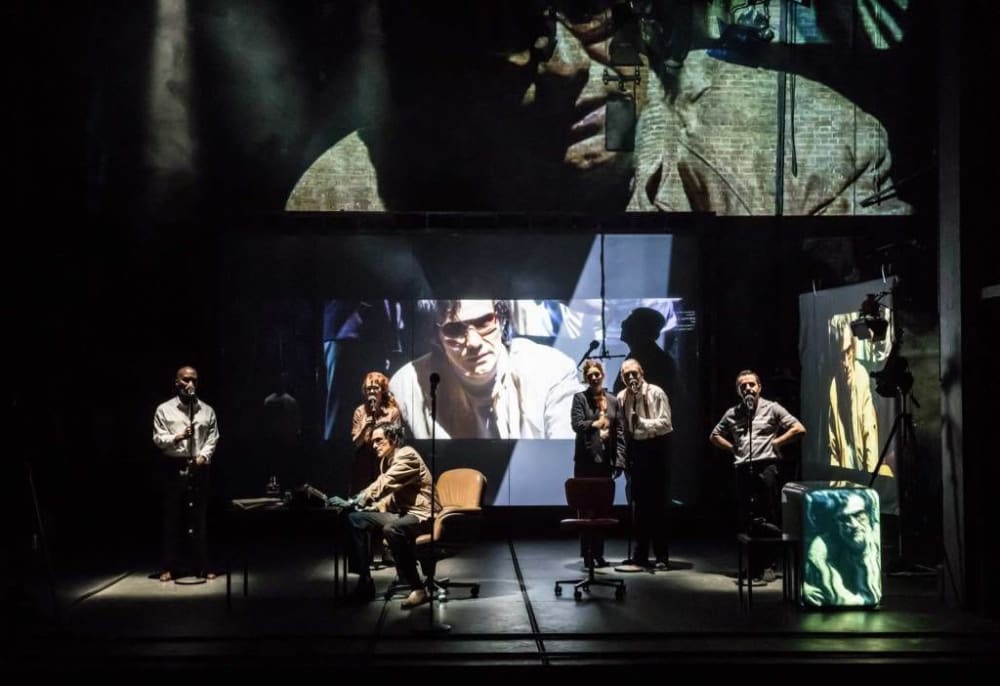 Simon McBurney's work for Complicite is consistently imaginative and at times borders on genius.
Most recently, The Encounter was touching, gripping and demonstrated a unique artistic sensibility.
The Kid Stays in the Picture tells the tempestuous tale of movie mogul Bob Evans, once the power behind Paramount Pictures and physically portrayed more by Christian Camargo than any other cast member.
However, Evans was so much more. The Jewish dentist's son who never lacked confidence started out as a useful radio star then woeful actor alongside Ava Gardner. However, after admiring Daryl S Zanuck, he decided that the production side of the movies was more his bag and for a while never looked back.
The list of hits was impressive. Rosemary's Baby and then The Godfather established Evans at the top of the business, while Love Story led to marriage with Ali McGraw.
Much more was to come, although there were inevitably failures also along the way. He mixed with everyone from James Cagney to Frank Sinatra, Roman Polanski and Henry Kissinger, got closer to mobsters than might have been comfortable and even shared a girl with JFK.
Even Ali McGraw could not keep Evans away from an obsessive workload and she decamped to Steve McQueen.
By now, Evans hankered after opportunities to produce in his own name and his debut, Chinatown promised much.
However, a drug bust, some bad calls and a spell in the "nut house" led to a sad old age.
In his role as director, co-adapter Simon McBurney has chosen to deliver the story of Robert Evans in singular style. The members of his ensemble cast swap and share roles with alacrity, accompanied throughout by a loud soundtrack, which paces them through the 2½ hours.
In modish fashion, they also film their activities to create often jerky projections, which mimic the films, at the same time contributing almost random voices, faces and other body parts to create the desired impression.
The Kid Stays in the Picture delivers a biography that stretches further, bringing in much American social history from Evans's birth in 1930 to the end of the last century, while also catching the aura of Hollywood both on screen and behind-the-scenes in the last fifty years of that period.
While it can be entertaining and intriguing, for those that have watched the style of theatrical presentation used repeatedly in recent years, the level of excitement generated might well have begun to diminish as a novelty has worn off.
Therefore, this production is likely to prove most attractive to newcomers who have never previously seen mini movies created as part of a theatrical production and, more obviously, anyone who is in thrall to the motion picture industry.
Reviewer: Philip Fisher