The Kitchen Sink
Tom Wells
Oldham Coliseum Theatre
Oldham Coliseum Theatre
–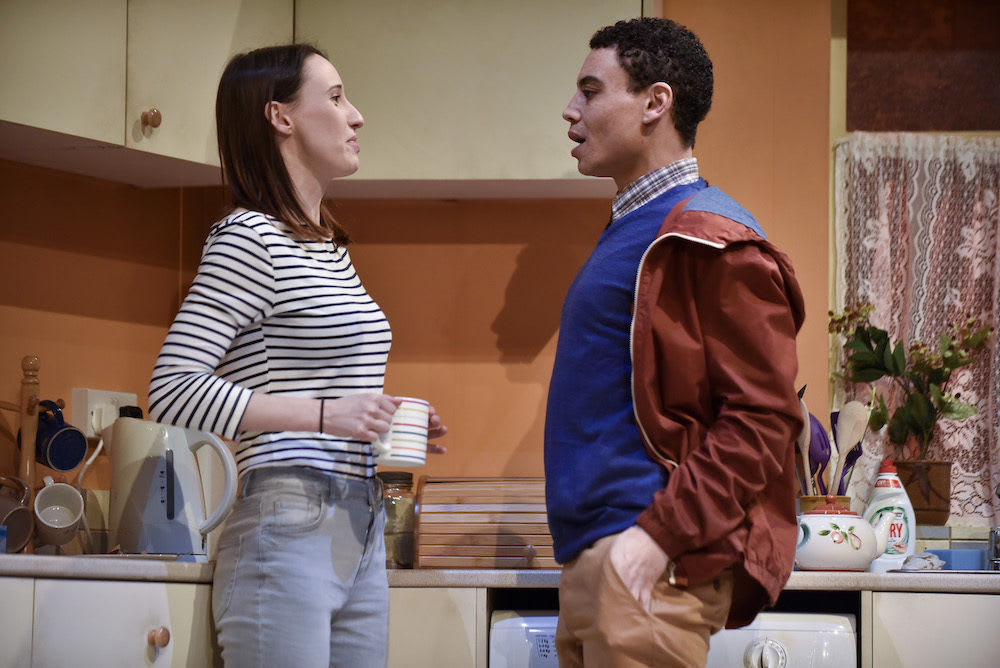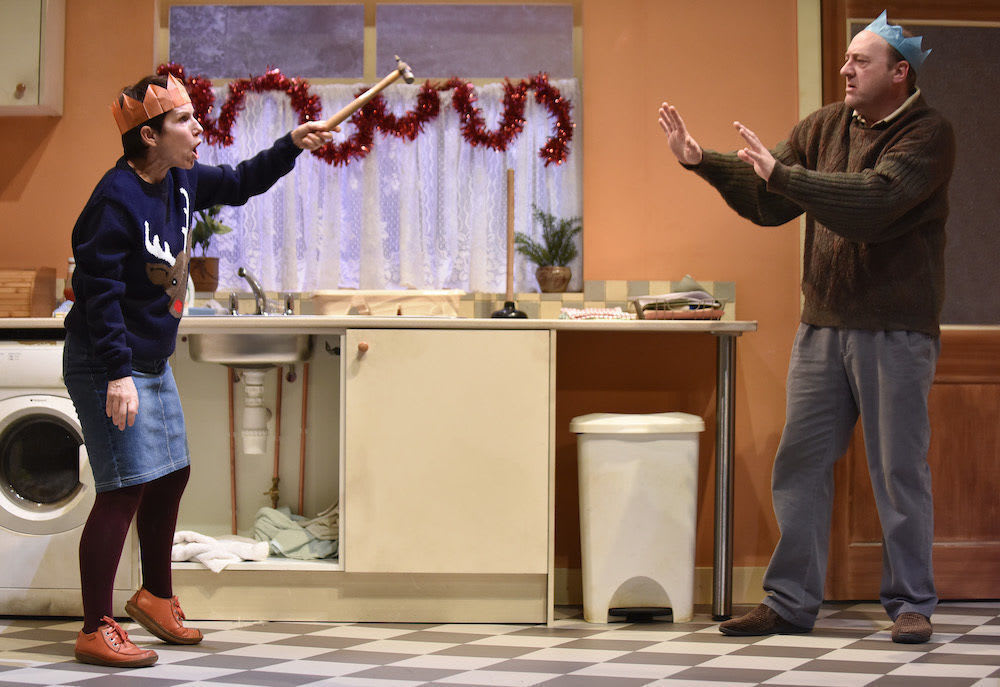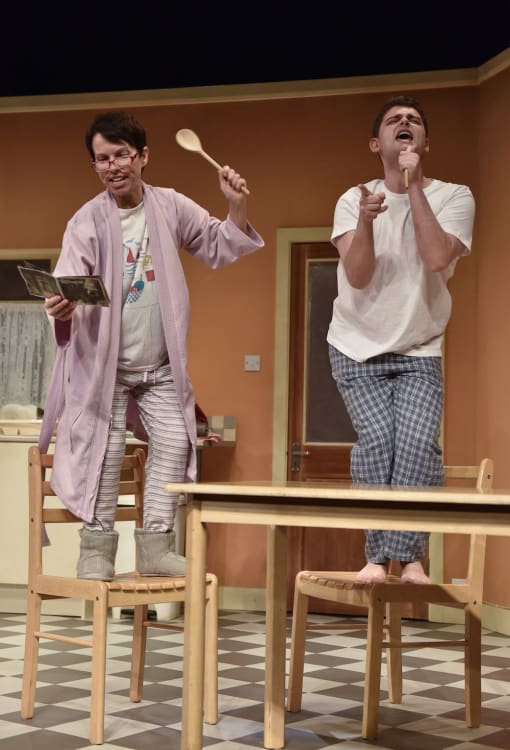 Coliseum Associate Director Chris Lawson, who previously directed the same writer's Jumpers For Goalposts and last year made a pretty decent job of both Hard Times and Up 'n' Under, returns with a play that on the surface looks like the domestic Northern comedy that is common fare for the Coliseum but has a few modern twists.
It is really a play about people whose dreams fail—perhaps because they had set their sights on the wrong dream. Father Martin (William Travis) has always been a milkman, but as people drop off his round in favour of Tesco, bits drop off his milk float that he can't afford to have fixed. Gay son Billy (Sam Glen) wants to go to art college, but is afraid when the tutors call his Dolly Parton obsession in his art 'kitsch' they don't realise he is being serious.
Daughter Sophie lost her job when Woolworths closed but followed her dream to be a jujitsu instructor, cut short when an encounter with a sexist examiner earned her not a black belt but a trip to casualty—but not as the patient. Her friend and ex-colleague Pete (David Judge), who clearly wants to be something more to her, has followed his dream to train as a plumber, starting by fixing the titular kitchen sink which Sophie's mother Kath (Sue Devaney) can only make work using a hammer.
Wells's script makes the characters talk in conversational half-sentences, leaving the ends of lines for the audience to guess, just like in normal conversation. Not all of the performers in this production latch onto this style, and instead fall back on familiar comic schtick that we've seen them do many times before. This gets a reaction from the audience but doesn't really deliver the play.
The production really starts to take off when Pete and Sophie return from a night out, nervous Pete wondering whether it was a date but not quite managing to ask. Both actors get the timing of the staccato dialogue in this beautifully realised scene pretty much spot on—especially the excellent Judge who gives a pitch-perfect performance throughout—which illuminates the characters and their situation as well as the humour in the script.
Devaney and Travis certainly get laughs as the mother and father, but I feel they come much closer to the intention of the play in the more serious moments, which can be quite touching.
Designer Anna Reid has produced a pretty authentic looking kitchen with skewed perspective to open it out to the audience, which looks great.
There's rather more strong language and dope smoking than you would expect from a traditional Lancashire comedy (and not just from the younger characters) but there are still plenty of laughs in a play about reevaluating your dreams and what you could achieve instead of going for the safe, familiar option.
Reviewer: David Chadderton