The Knight of the Burning Pestle
Francis Beaumont
Cheek by Jowl
Barbican Theatre
–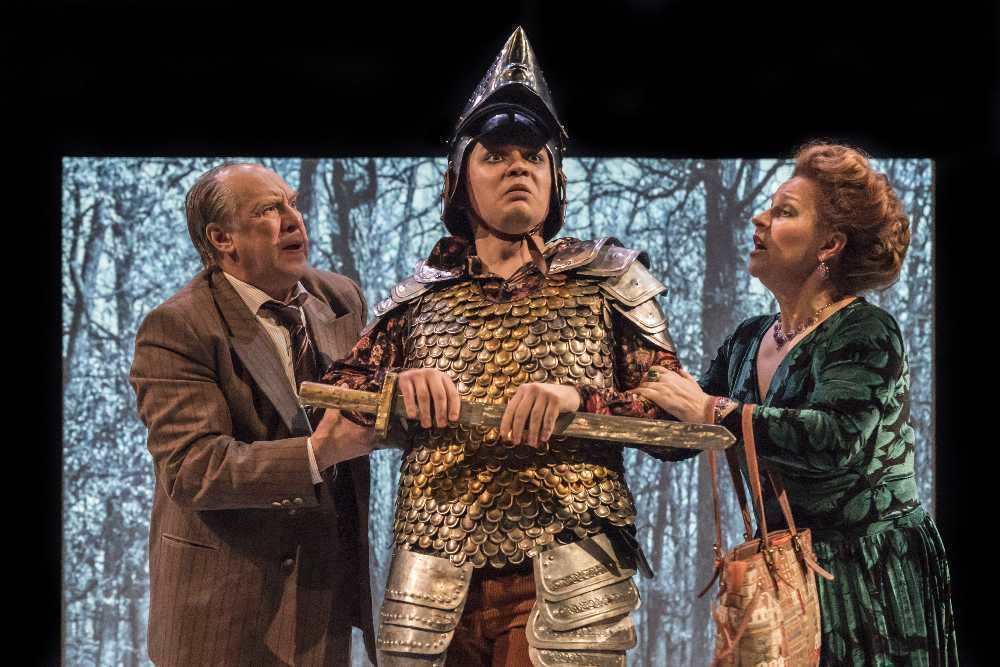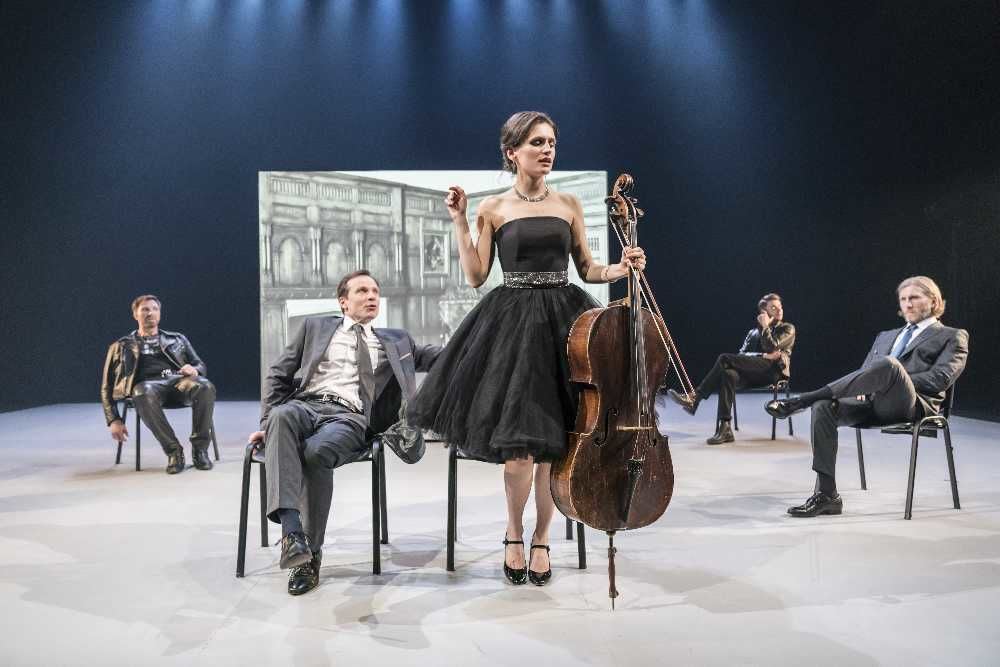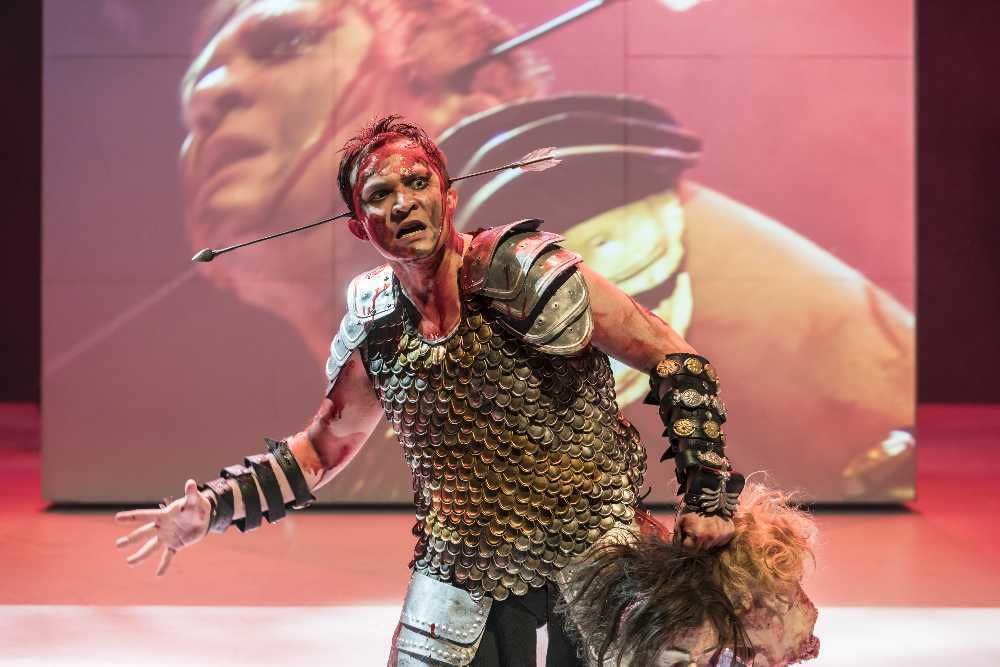 Although The Knight of the Burning Pestle is rarely performed, one sometimes wonders why, since it should have great appeal to modern audiences.
In keeping with its determination to present an international outlook, this latest production from Declan Donnellan and Nick Ormerod at Cheek by Jowl features the Russian company and uses surtitles to translate Francis Beaumont's play back into its original language.
On a bare set adorned by a small, square box onto which images are projected, the actors largely appear in modern dress.
This work was written in 1607, when Shakespeare was in his pomp and Beaumont was a reputed collaborator, but this piece feels more like the precursor to Luigi Pirandello or even Monty Python. In fact, anyone who was unaware of the history might imagine that it was a relatively extreme example of postmodernism, particularly when it is presented in versions like this, where a strong auteur-director has very much used the original as a frame for his own ultra-modern inventions.
At one level, though, this can be regarded as a classic comedy of its period in which two men, one posh wimp and one real man from the servant classes, compete for the affections of a classy, beautiful Lady, Luce played by Anna Vardevanian.
To add to the confusion, the poorer suitor's family are ne'er-do-wells, especially his spaced-out punk guitarist father, Alexei Rakhmanov's Mr Merrythought, a perfect exemplar of the ethos of sex and drugs and rock 'n' roll.
While this story should dominate a 100-minute running time, Francis Beaumont had the excellent idea of introducing another element that will always come as a delightful shock to visitors who are seeing the play for the first time. As such, this critic feels an obligation to maintain the secret.
However, part of the play's attraction is significantly harmed where the cast members work in a different language from that of their audience. In this case, surtitles just do not do the play or the surprise full justice.
On the plus side, there is some very fine character acting from Alexander Feklistov and Agrippina Steklova playing a grocer and his pushy wife, who eventually begin to take over proceedings with a little assistance from Nazar Sofonov in the role of their son Rafe.
Cheek by Jowl's very distinctive style, sometimes hampered more than helped by the surtitles, does not seem to compliment this outstanding but unusual play as much as one has come to expect from such a reliable company. As a result, the evening seems to depend far too greatly on modern gags and sensibilities, even Brexit making a brief appearance, rather than sticking a little more closely to an original aesthetic that has survived through 400 years for good reason.
Reviewer: Philip Fisher