The Knowledge
Jack Rosenthal, adapted for the stage by Simon Block
Charing Cross Theatre
–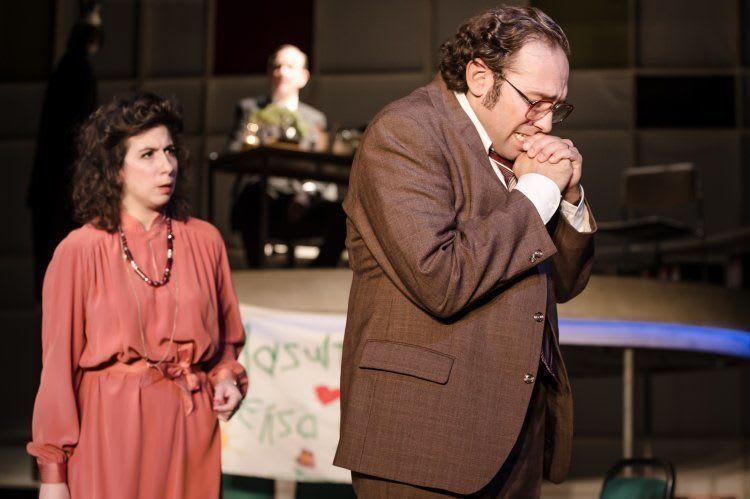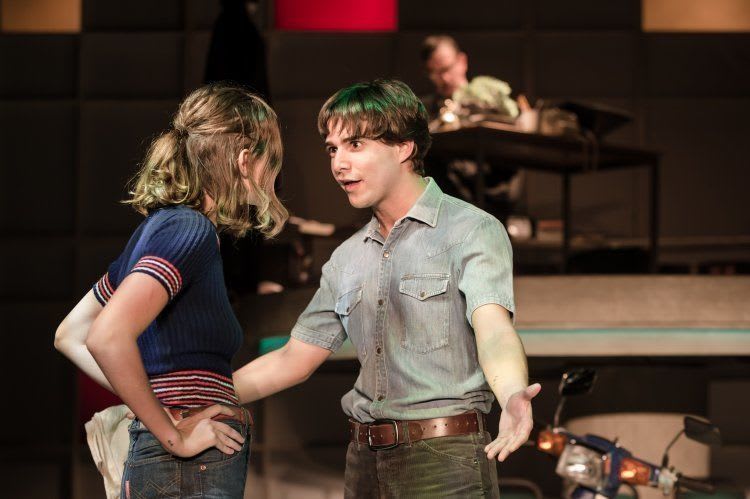 The Knowledge comes from a bygone age. Back in 1979, when Jack Rosenthal's iconic film was broadcast, it was common to see high quality, film-length dramas on the BBC (and even ITV).
With a cast led by Nigel Hawthorne and including Jonathan Lynn, Michael Elphick and Lesley Joseph, in addition to Rosenthal's widow Maureen Lipman who directs this stage version, the comedy that affectionately poked fun at cabbies and their loved ones was an instant hit, receiving a BAFTA nomination and firmly placing itself in the catalogue of TV greatness.
There is another historical difference between the present day and the year in which Margaret Thatcher became Prime Minister. Then, black cabs were the obvious choices for anybody trying to get around London quickly, primarily because their drivers knew every route like the backs of their hands. There was no such thing as Uber or GPS to queer the pitch for their dedicated drivers.
In this two-hour long stage version, adapted by Simon Block from the original TV script, on an attractive, two-tier set designed by Nicolai Hart-Hansen, the piece comes across as an old-fashioned, lightweight sitcom that is intermittently funny and occasionally poignant, if melodramatic.
It follows the fortunes of a quartet of aspiring black cab drivers as they make regular appearances before the fearsome Mr Burgess—Steven Pacey clowning around with relish, if little relevance—to prove their worthiness to receive the elusive green badge that will give them a job for life.
As he points out in their initial meeting, it can take years to make the grade and 70% of applicants fail to do so, including a regular who effectively makes it into the script to provide a single joke.
The play largely centres on three diverse couples. Fabien Frankel plays Chris, a weak, perennially unemployed bloke under the thumb of his girlfriend, Alice Felgate's Janet. Thanks to her bullying, Chris reluctantly enrols for a job that might just make a man of him.
At the other end of the confidence scale, James Alexandrou is Gordon, a real chancer who uses his regular mopeds ride learning routes as an excuse to get a bit of nooky.
Most endearing is the Jewish pairing. Ted played by Ben Caplan has a photographic memory, not to mention taxi driving in his blood as a third generation cabbie, whose wife Val portrayed by Jenna Augen comes from a similar dynasty.
That just leaves Louise Callaghan in the role of Miss Staveley, the token female aspiring to get the kind of job that may not even have existed for her gender in 1979.
The comedy is frequently corny although there are some good jokes, some of which passed the audience by on opening night, while the situations rarely stray away from the predictable.
The production is generally light-hearted, feeling nostalgic and even occasionally heart-warming, with particular appeal for those legions of black taxi drivers who will be delighted to see their ilk represented on stage for once and love to tell their punters about plays that they might enjoy.
Reviewer: Philip Fisher