The Lady from the Sea
Henrik Ibsen in a New Version by Elinor Cook
Donmar Warehouse
–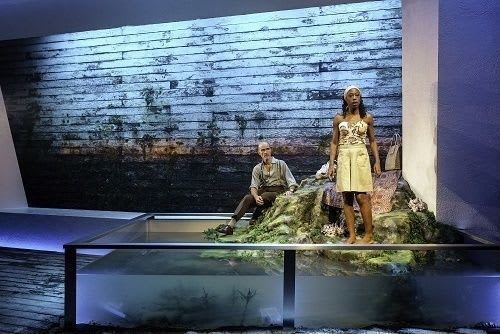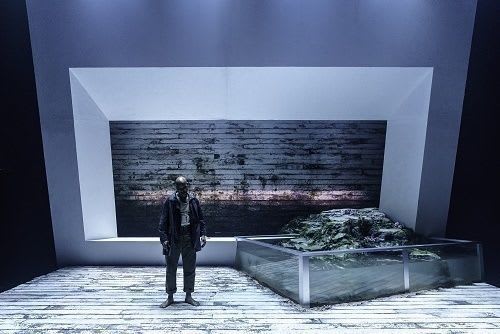 In a novel experiment, playwright Elinor Cook and the Young Vic's Artistic Director designate, Kwame Kwei-Armah have taken one of Ibsen's more obscure plays and transported it from late 19th-century Norway to a Caribbean island towards the end of the 1950s. Presumably, the intention was to add race into the mix of a play that centres on a favourite Ibsen theme, the desire of women to live their own lives, rather than act merely as a husband's chattel.
Regrettably, something has got lost in the translation, leaving a rather mixed-up 100-minute drama that neither does justice to the original nor sheds very much light on what might have been happening in the West Indies 60 years ago.
The central couple are increasingly stressed Dr Wangel, portrayed by Finbar Lynch, and his second wife, Nikki Amuka-Bird's Ellida, a couple of decades his junior and suffering from the kind of torments that can drive stage characters insane.
In particular, she is haunted by a shadowy lost love from her teenaged days over two decades before who seems set, in the person of Jake Fairbrother as The Stranger, to offer her either freedom or possibly death.
Also attempting to escape the claustrophobia of island life are the Doctor's two daughters by his first marriage. The elder is shy, retiring Bolette played by Helena Wilson, who is a great support for her father but seems willing to take her chances with Tom Mackay as her limping former tutor Arnholm, a man twice her age who also prefers to hide his emotions.
By far the most entertaining character on show is teenaged Hilde. Ellie Bamber has great fun in depicting the mischievous youngster who happily winds Jonny Holden's stressed sculptor Lyngstrand around her little finger and is the only character who seems perfectly at home in the sunny island location.
In one corner of the stage, designer Tom Scutt has created an attractive lagoon with its own sunken world through which actors happily plough from time to time with great symbolic purpose, which is never a bad thing for a playwright who specialises in this kind of statement.
To compound a plot that feels rather diffuse in this version, a number of the actors rarely seem comfortable in their allotted roles, probably not helped by some clouding of motivation that results from transporting chilled and repressed Norwegian sentiments, underpinned by central story that is influenced by Nordic myth, to the sun-kissed glories of sandy beaches during the annual carnival.
Reviewer: Philip Fisher