The Last Clap
Nessah Muthy
Kali Theatre
Online@theSpaceUK
–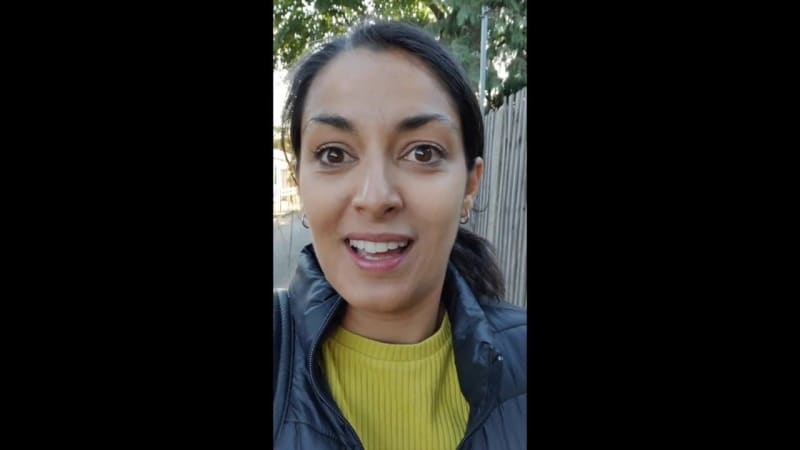 Nessah Muthy's The Last Clap opens with the beginning of lockdown and concludes with the final 'Clap for Carers' display of appreciation for the workers in the NHS and the care sector.
A young actor (Mona Goodwin) sets up a WhatsApp group to ensure she does not lose touch with her former colleagues after their stage show was forced to close due to the imposition of lockdown. Initially, this gives her the chance to clown around performing 'lockdown monologues' and reminiscing about how theatre staff gave the cast a final round of applause. Gradually, however, grim reality takes hold and the actor is compelled to leave London and return to the parental home. Rejected by a supermarket, the actor accepts a job at a care home and becomes drawn into the stoic and dignified way the staff and residents respond to the health crisis.
The play is essentially a monologue, but director Helena Bell exploits the technology available for online productions to avoid any sense of a character talking direct to the audience. This allows for the maturing of the character to gradually become apparent—moving from the actor's excruciatingly embarrassing bedroom performances to her more reflective reports on life in the care home.
Mona Goodwin gives an excellent performance from the forced jollity of the actor determined to make the best of a bad situation to someone becoming truly moved by the efforts and dignity of other people.
The Last Clap is an old-fashioned play not just in the theme of a shallow character gaining maturity through adversity but also in the sense if you cannot say something good about someone best to say nothing at all. Nessah Muthy details the reality of life in the care home—the brevity of staff training, shortage of equipment and inevitability of residents expiring. At no point, however, does the author become condemnatory or critical of Government policies and practices. The Last Clap is a sincere expression of appreciation for a group of people whose efforts are rarely recognised and never rewarded.
Reviewer: David Cunningham