The Last Hotel
Donnacha Dennehy and Enda Walsh
Landmark Productions
Royal Lyceum Theatre
–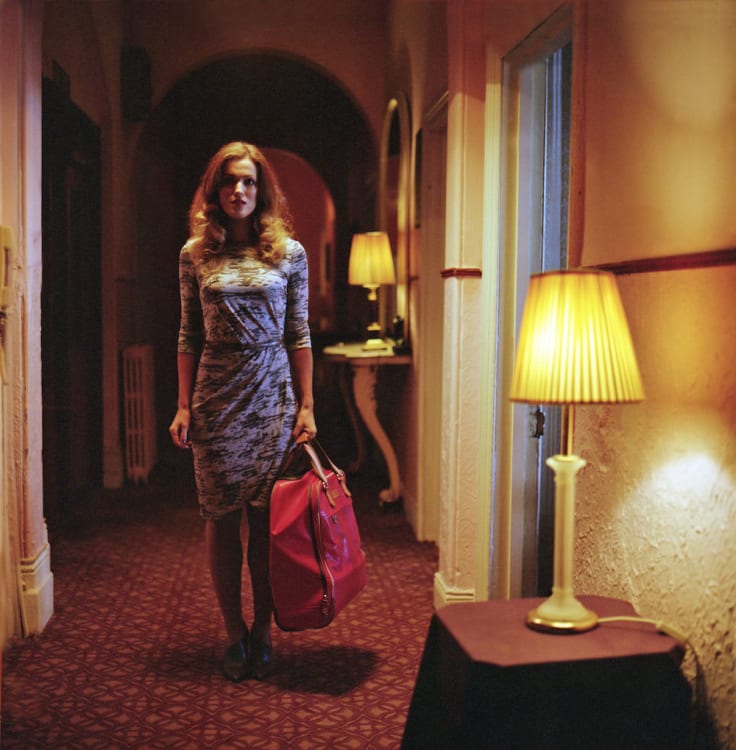 Enda Walsh rarely writes straightforward texts and, while The Last Hotel might have a relatively simple premise, it still challenges viewers. That is because there are gaps in the storytelling (sung in English with surtitles) which require leaps of faith.
On this occasion though, even if some are occasionally a little baffled by the story of an English couple holding a reunion with a glamorous Irish business associate of the property developer husband, there is still much to enjoy.
Donnacha Dennehy's modern musical composition is exciting throughout, peaking with the drama, and complements three excellent singers, well supported by a chamber orchestra, which even holds its own during a karaoke scene.
The trio find themselves at a mysterious hotel with only a single room and a mendacious porter, wittily played by Walsh's favourite collaborator, Mikel Murfi.
From the off, Claudia Boyle as the Woman demonstrates a winning soprano, while baritone Robin Adams in the role of the Husband matches her virtuosity.
Katherine Manley playing the Wife takes longer to get her opportunities but provides good support when the opportunity arises.
The hotel itself soon belies its surface luxury but that pales into insignificance when the couple help the Woman put her head in a plastic bag into which gas is almost fatally released.
The assisted suicide turns out to be a rehearsal but the final outcome is never fully explained though viewers can draw their own conclusions.
The Last Hotel may not be cheerful but it provides an engrossing 80 minutes combining drama and music most effectively.
Reviewer: Philip Fisher