The Last of the De Mullins
St John Hankin
Jermyn Street Theatre
–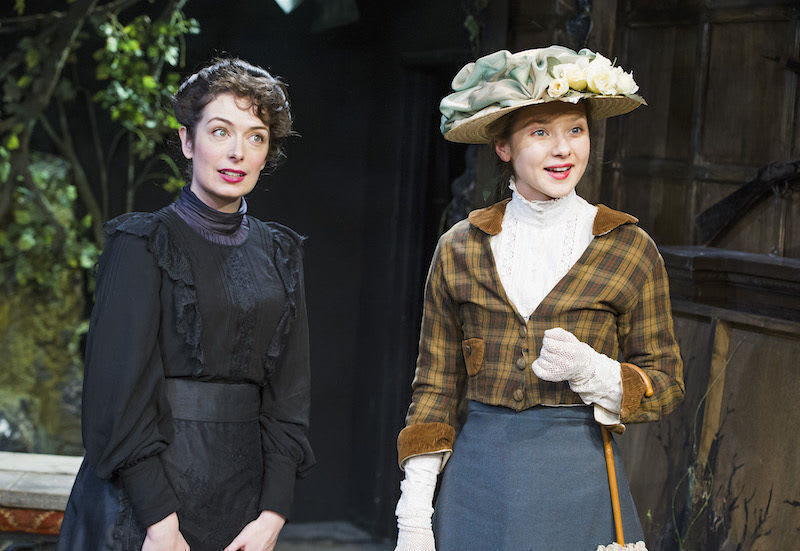 As a general rule, if a play has disappeared from the repertoire for over a century, there is a good reason. However, The Last of the De Mullins is the exception that proves the rule.
At its best, the piece proves entrancing in two contrasting styles. On the dramatic and socio-political front, it can be compared with Ibsen's A Doll's House for a brave heroine with a fine line in feminist rhetoric.
This is expounded splendidly by Charlotte Powell in the role of Janet De Mullins AKA Mrs Seagrave, banished in disgrace from the family home almost a decade before the play opens in around 1908 when the now unjustly forgotten St John Hankin's play first saw the light of day.
The second strand is dry wit modelled on Wilde. Indeed, there is a suspicion that Aunt Harriet might be designed as a sourer version of Lady Bracknell, although in this lighter mode, tyro director Joshua Stamp–Simon and his cast fare less well, too many funny lines passing the opening night audience by.
The drama takes place in Brendan, the 300-year-old Dorsetshire family pile, immaculately realised by designer Victoria Johnstone, whose set cleverly transforms into the local wood with the assistance of the cast.
The comic opening sees the family relieved that the life of its traditionalist patriarch has been spared following a serious illness.
One consequence of his impending passing was the summons twice issued to Janet, last seen leaving town in pregnant shame.
Her return with 8-year-old Johnny inevitably causes dissension, distressing almost everyone that she meets, though the little lad wins as many hearts.
In the early 1900s, having a child out of wedlock was almost the worst crime imaginable, although to hear Mr De Mullins rant, entering into trade and owning a milliner's shop runs it a very close second.
As the dual perpetrator, Janet seems unforgivable, although, to modern eyes, she is a splendid, independent lady of the kind celebrated ever since the revolution that started in the 1960s.
During a packed 90 minutes, the family washing is suitably aired in public, while the soldier responsible for all of the problems is first informed of then united with his son.
Much else happens including disappointment for Janet's bland sister Hester, played by Maya Wasowicz.
With a stronger cast in support of Charlotte Powell, there is every possibility that this welcome unearthing of an almost prehistoric classic could do well, should it transfer to a larger West End theatre. Producers should be flocking to Jermyn Street to try and make this happen.
Reviewer: Philip Fisher