The Last Quiz Show on Earth
Alison Carr
Box of Tricks
Derby Brewery Arms, Manchester
–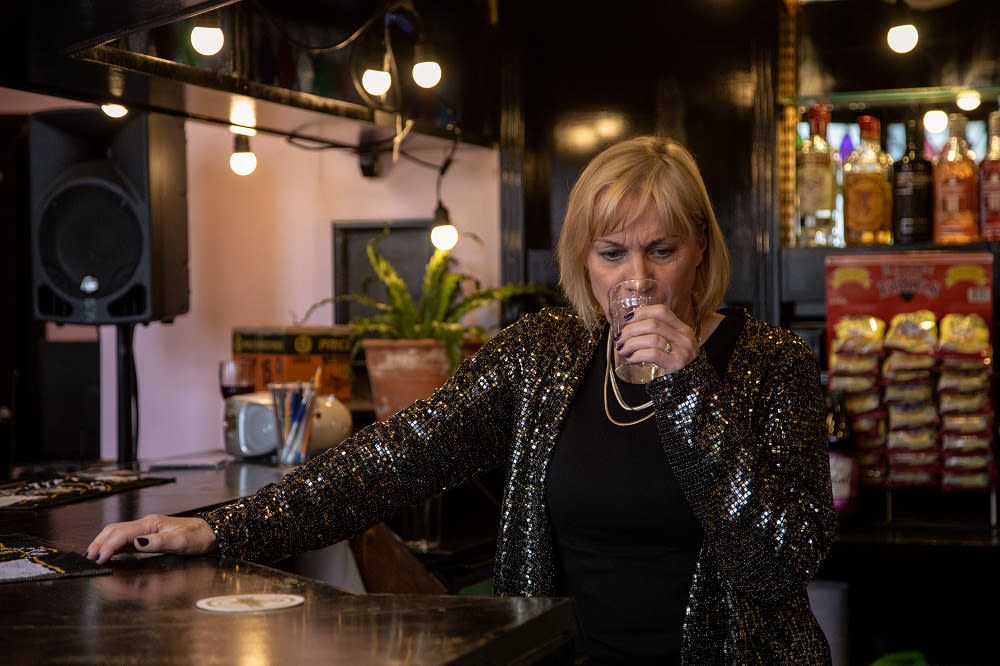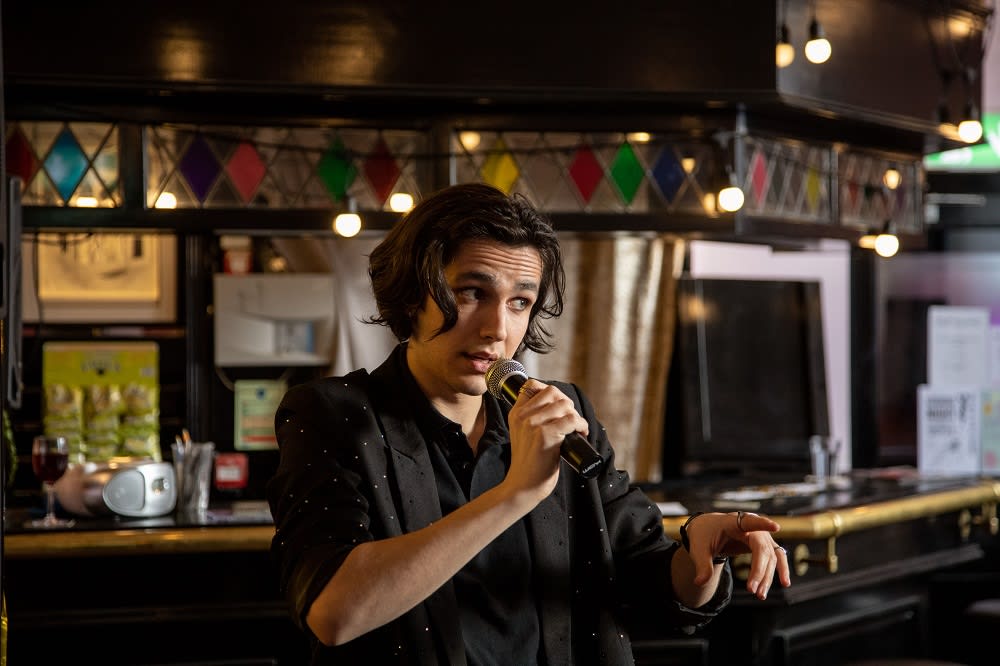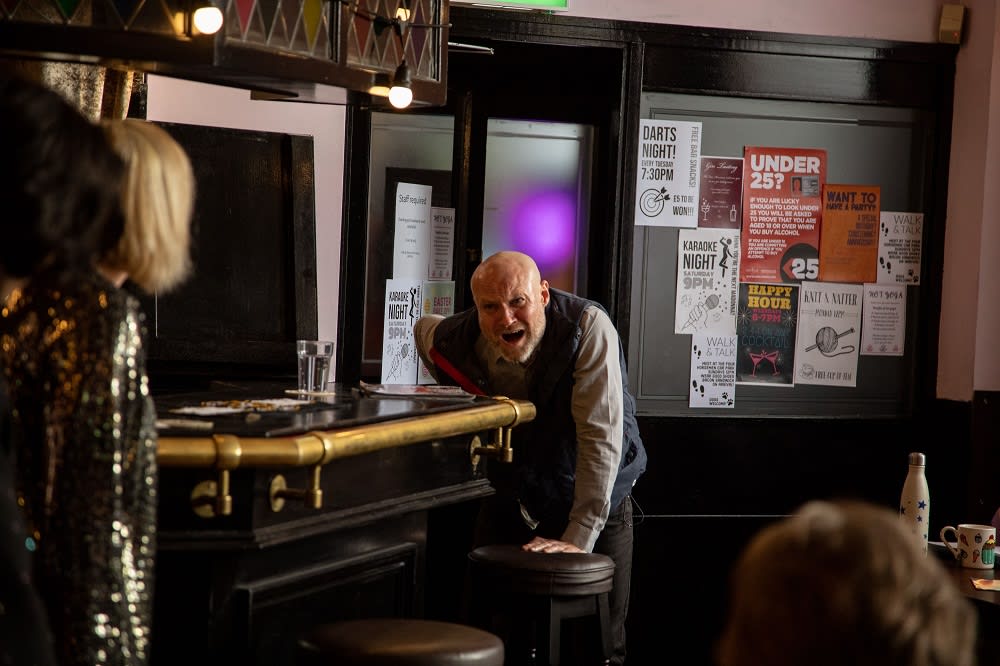 Life imitates art. The viewpoint in Alison Carr's The Last Quiz Show on Earth is that, faced with an extinction-level threat, people will not panic or try and escape but behave as they would normally. It is hard to disagree. There is comfort in adhering to routine and, as if to prove the point, here I am at the theatre while Russia pushes the world to a crisis by invading Ukraine.
A public health message gives warning a meteorite is on a collision course with earth and extinction cannot be avoided. The landlady of The Four Horsemen (geddit?) pub, Kathy (Meriel Scholfield), claims to have been born pulling pints ("Must have been uncomfortable for your mother," remarks a patron) and believes her regular clients would rather spend their final hours in their customary manner—at her pub taking part in a quiz night.
Quizmaster Rav (Matthew Khan) is a Poundland diva insisting on the correct music being played upon his entrance and showering the crowd with glitter. He takes quiz night very seriously and has prepared bespoke questions for this special occasion. However, not everything goes to plan—Kathy's estranged brother Bobby (Chris Hoyle) arrives to settle old grievances and Fran (Tilly Sutcliffe) appears claiming to be the lost love of Rav's life despite him not being able to remember her name.
There are wins and losses in immersive, site-specific productions. Director Hannah Tyrrell-Pinder exploits the authenticity of the setting, in Manchester's Derby Brewery Arms, to maximum effect. In this she is aided by Meriel Scholfield's dryly witty turn as the indomitable Kathy—warmly welcoming patrons by name and turning on the charm before her voice drops comically to freezing point spotting an unwanted customer. However, the setting makes it hard to create any suspense. A public warning broadcast and occasional flickering lights do not really suggest encroaching doom.
The two acts of The Last Quiz Show on Earth are sharply different. The first act is an authentic quiz; with immersive theatre you only get out what you are willing to put in and some patrons really commit, discussing possible answers and cheering when proved right. However, the approach is pedestrian which occasionally hinders the drama; a fine punchline at the conclusion is spoiled as the quiz format takes so long, the answer can be guessed before it is revealed.
The second act is more dramatic and highlights the quality of the script and acting. The scale of Alison Carr's script is human rather than simply modest. The concerns of the characters have a universal aspect as it is a common trait to hide behind trivialities to dodge difficult issues. The COVID pandemic highlighted how the best and worse behaviour can appear in a crisis. Matthew Khan's guilty, shameful approach makes it ambiguous whether Rav's behaviour towards Fran is a noble attempt to allow her to retain comforting illusions or a cowardly way of giving himself an easy escape. The behaviour of the characters is not always pure—Bobby is motivated by the desire to settle a petty grievance—but it is understandable. When the question is raised if anyone is scared, the answer is simple: yes, of course.
Carr makes clear Kathy and Rav's decision to follow their vocation or remain where they feel wanted has given them more satisfaction than their visitors enjoy. Chris Hoyle's furious interpretation of Bobby and Tilly Sutcliffe's tormented, obsessive Fran suggests their efforts to cope with the forthcoming crisis are far from successful. The script has laugh-aloud lines including the comment Claudia Winkleman was the right choice to announce the end of the world. Box of Tricks' original tour of the show had to be postponed due to COVID and the script has been tweaked to express thanks at least the end of the world does not necessitate the closure of the pubs.
The Last Quiz Show on Earth does not completely overcome the challenges of the immersive theatre format, but a strong script and fine performances make it worthwhile seeking out on the tour that continues until 3 April 2022
Reviewer: David Cunningham