The Last Ship
Music and lyrics by Sting; book by Lorne Campbell
Northern Stage in association with Karl Sydow and Kathryn Schenker
Northern Stage, Newcastle
–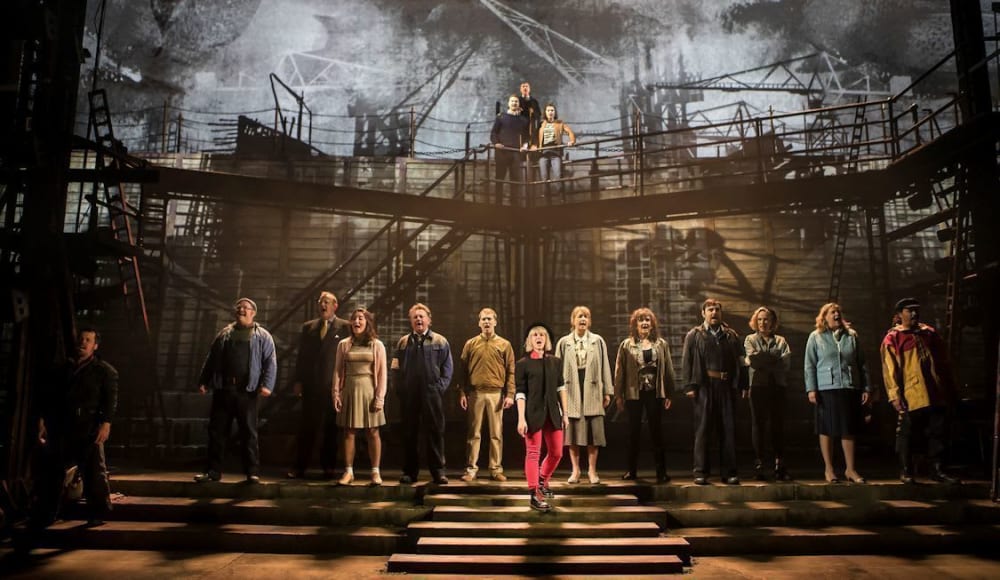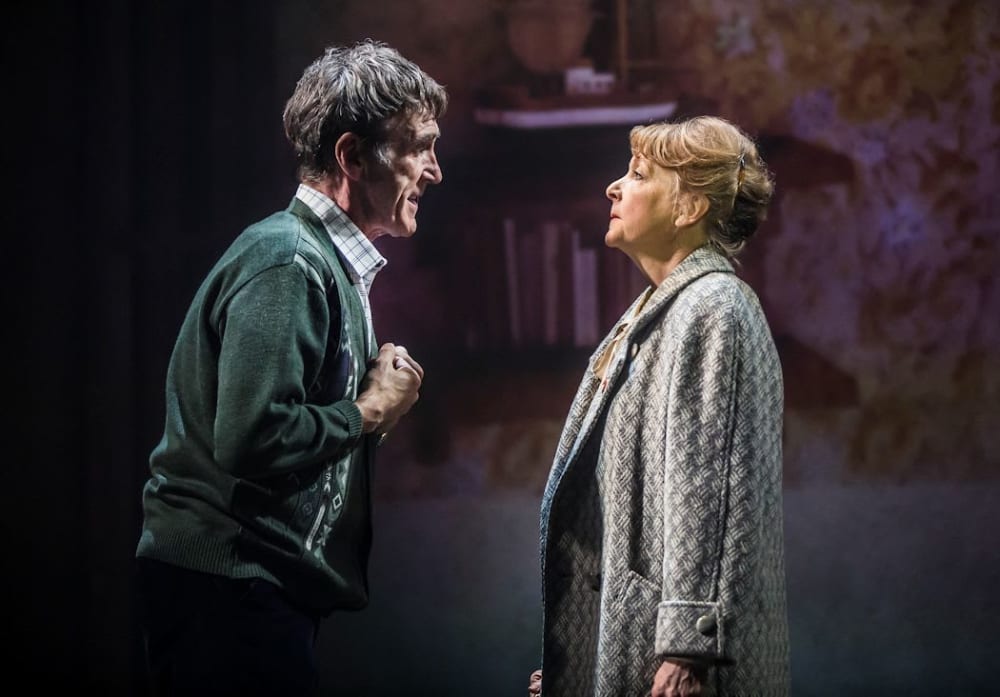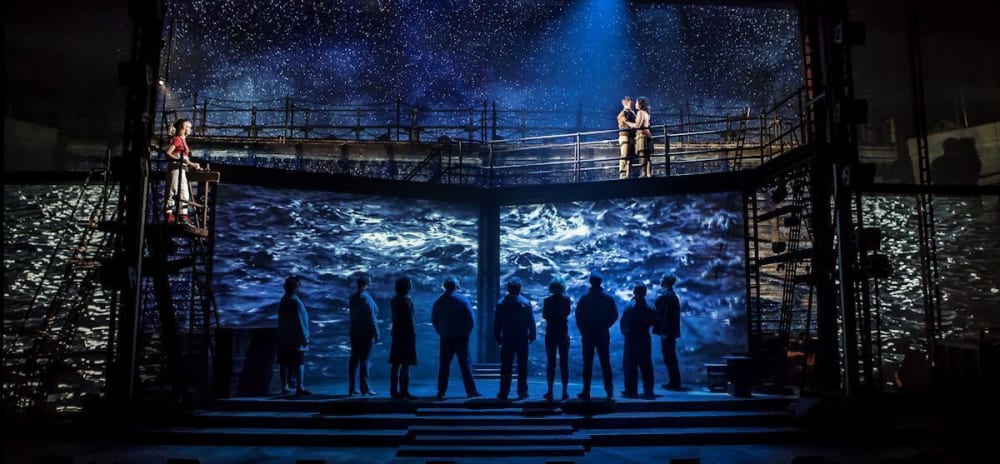 The Last Ship is set in Wallsend during the Thatcher years and deals with the closure of the town's shipyard and the effect it had on a whole community. But it's more than that: it's about ordinary people fighting to retain not just their livelihoods but their dignity, their very humanity, in the face of employers and a government who see only the bottom line.
The workers at the Wallsend yard are told that the ship, The Utopia, the last ship they built, which is sitting, near to completion, on the slipway, is too expensive. They are too expensive, so the yard must close, but some of them will be kept on, for a while, at a reduced wage, to dismantle the ship for scrap.
Yes, The Last Ship is unashamedly political and Lorne Campbell's new book for the show not only finds parallels with the Miners' Strike and the "Battle of Orgreave" but links it with today's problems such as foodbanks and the NHS.
The important thing is that it does it in such a compelling and moving way. Sting's music, from rousing rock anthems to yearning lyrical songs, carry the audience along. Significantly, too, the best and the most rousing are the chorus—no, choral is a better word—numbers, emphasising, in the strength of the voices and the staging by movement director Lucy Hinds, the whole weight of the powerful emotions which the music conveys.
But relentless politics is not theatre; it's propaganda. We need some leavening. We need to be reminded that these are real people who have a life separate to the situation in which they find themselves. We need to believe in them and to be able to relate to them. And this is what Campbell does, giving us real, believable characters, some of whom are sympathetic and some not so much—just like in real life.
There's poetry-loving ship's carpenter Adrian Sanderson (Charlie Richmond), drunkard Davey Harrison (Kevin Wathen) and Billy Thompson (Joe Caffrey), the shop steward, always ready with a quote from Marx or Engels.
And there are two couples who provide personal and involving sub-plots: foreman Jacky White (Joe McGann) and his wife Peggy (Charlie Hardwick), a devoted and aging couple, and Meg Dawson (Frances McNamee) and Gideon Fletcher (Richard Fleeshman) whose teenage romance comes to an end when he goes off to escape the shipyard and see the world and who meet up again 17 years later as he returns to Wallsend to discover the yard is closing and he has a 16-year-old daughter. That daughter, Ellen (Katie Moore), like the father she didn't know, also wants to escape, to go with her all-girl band to London and carve a career in the music industry. A female Sting? Perhaps, but certainly the voice of a younger generation.
These personalities and these stories provide a background to the main feature, the politics, and give it depth and a personal relevance, providing an emotional connection between the audience and the characters.
And there is no way that anyone could fault the performances; not even a momentary blip to disturb the audience involvement.
The whole thing is played out on an industrial set of ladders, walkways and chains which transforms, thanks to rapidly flying in screens and superb projections, into the interior of a house, a pub and a church, or a street. We see a stormy sky, louring clouds, pounding waves, falling rain.
Projections have come a long, long way since the 2004 Palace, Shaftesbury Avenue, production of The Woman in White and these, from design company 59 Productions, are so impressive and add so much to the piece.
All congratulations, then, to Lorne Campbell who not only wrote the book but directed the show and co-ordinated the work of Matt Daw (lighting), Sebastian Frost (sound), Lucy Hind (movement) and musical director Richard John, orchestrator Bob Mathes and the five-piece band. Campbell's 2016 production of Torben Betts's Get Carter impressed enormously but this surpasses even that.
After Newcastle, the production tours to Liverpool Playhouse (9 – 14 April); Mew Alex, Birmingham (16 – 21 April); Royal & Derngate, Northampton (24- 28 April); Leeds Grand (1 – 5 May); Nottingham Playhouse (8 – 12 May); Wales Millennium Centre, Cardiff (14 – 19 May); Bord Geis, Dublin (4 – 9 June); Festival Theatre, Edinburgh (12 – 16 June); Theatre Royal, Glasgow (18 – 23 June); York Theatre Royal (25 – 30 June) and The Lowry, Salford (3 – 7 July).
Reviewer: Peter Lathan