The Last Ship
Music and lyrics by Sting, book by Lorne Campbell
Karl Sydow and Kathryn Schenker in association with Northern Stage
The Lowry
–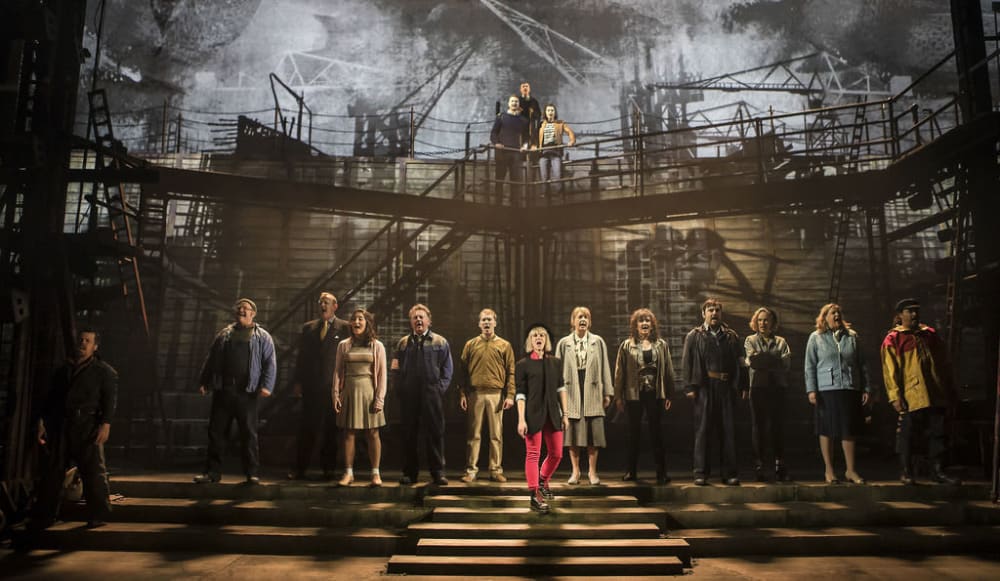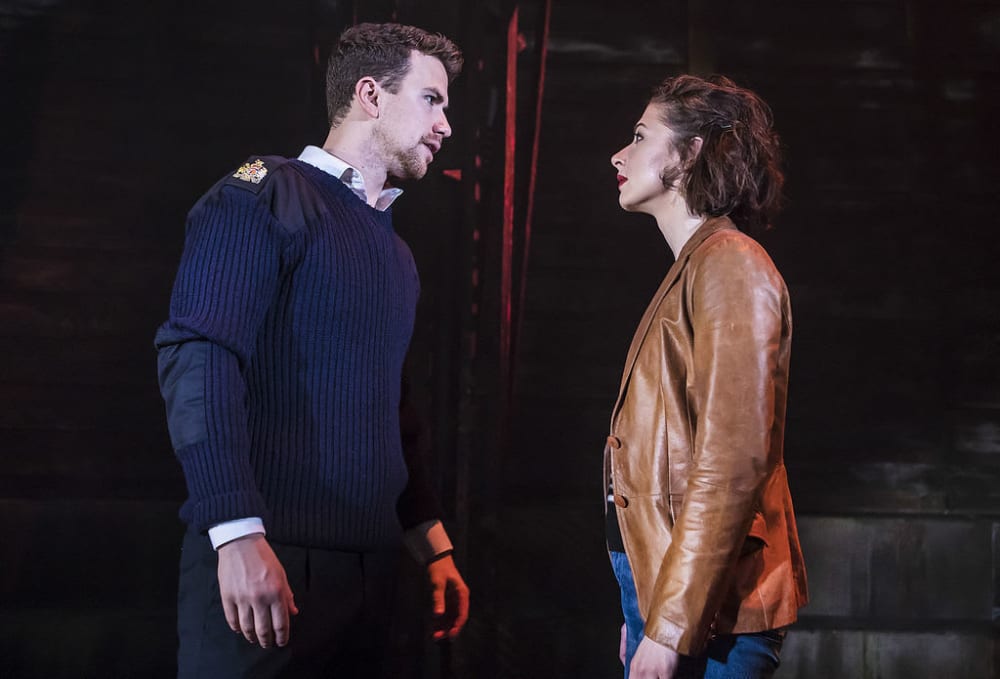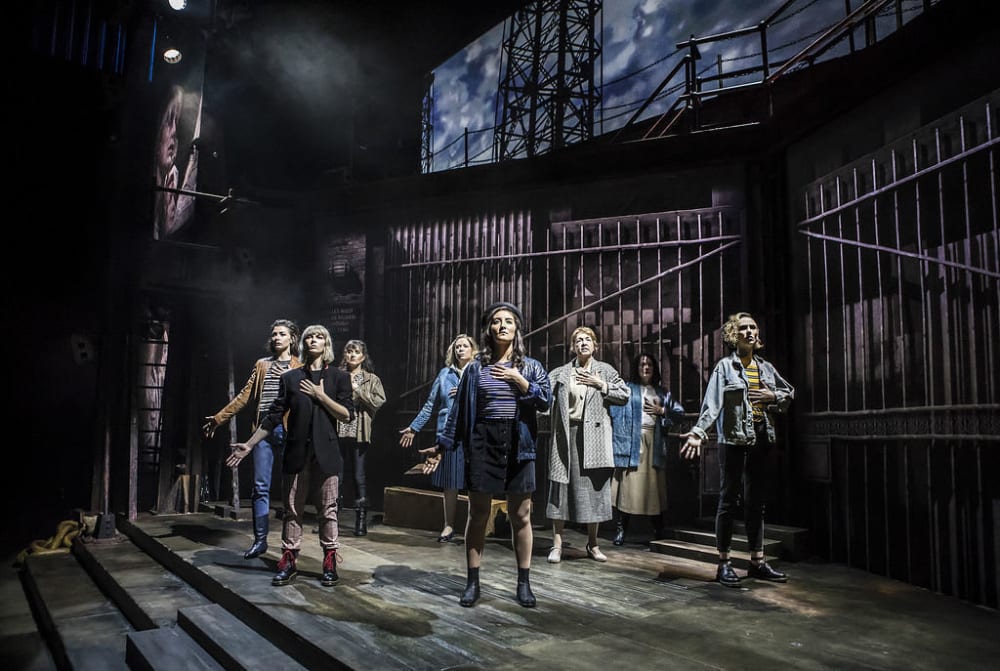 In the heart of the former Salford Quays docks on the Manchester Ship Canal, pop superstar Sting's musical about the demise of the shipbuilding industry on the Tyne in his native North East during the 1980s docks for the final time on its current tour.
A lot of familiar tropes are woven together; the devastation to working-class communities from the Thatcher government's battles with the unions and break-up of heavy industry was also the backdrop to the films Brassed Off, Billy Elliot and The Full Monty, which have all had recent musical stage incarnations.
The personal story begins with 17-year-old Gideon Fletcher (Matt Corner), who is expected to follow in his father's footsteps (or "Dead Man's Boots" as the song title puts it) into an apprenticeship in the shipyard but runs away to sea. He promises his sweetheart Meg Dawson (Orla Gormley, one of four cast changes on press night) that he will come back for her; however it is 17 years before he returns, after already missing his father's funeral, to a teenage daughter he knew nothing about (Parisa Shahmir as Ellie, another cast change) and a rather hostile reception from his former love.
As Gideon (played as an adult by Richard Fleeshman) tries to win over his daughter and her mother (Frances McNamee), shipyard boss Freddy Newlands (Sean Kearns) says they have lost the contract to complete the ship, the Utopia, and can only keep on a few of them to break it up for scrap, an unskilled job and therefore lower paid. He brings in DTI minister Baroness Tynedale—Susan Fay in Thatcher-blue suit—to confirm that the government will not use taxpayers' money to prop up an unprofitable industry (perhaps if it were a bank...).
Respected foreman Jackie White (Joe McGann), secretly suffering from an industrial disease, decides they should fight. At this point, the two stories finally merge, as Gideon uses his skills as a naval officer to help fight for the heritage he tried to escape 17 years ago.
There may be a lot in here that is familiar, but you have to listen very carefully to the song lyrics, many of which contain more personal reflection than plot, to pick up all the important information. There are elements of the story that are idealistic or unbelievable, but there are also some well-written scenes that are politically or emotionally charged, or even funny.
The calls for respect and understanding from the workers echo similar calls within relationships, and in the final moments, Ellie, who has acted as an occasional narrator, turns to the audience, fist in air, demanding attention like this is a political rally. And the audience in Salford on press night responded. Sting's music takes traditional northern folk rhythms and instruments and punctures them with powerful harmonies and foot stamping that call attention to their demands.
There are great performances all round—Penelope Woodman gives a very powerful performance as Peggy White, not looking at all like a stand-in—in a production that is very tightly directed by book writer Lorne Campbell.
However the star must be the set by 59 Productions using projections and gauzes to completely transform the stage in an instant between house interiors, a church, the shipyard and many other locations. But, while the final ship launch is breathtaking, it is the more subtle touches that really make it, like when Meg and Gideon talk about the past and their shadows become those of their younger selves dancing, or when the lighthouse sweeps round in the distance and the shadows of the real structures appear to move as though the beam were crossing the stage. Beautifully done.
It's certainly a spectacular piece of theatre which makes its political point strongly within a structure that isn't too far from a romantic comedy and with music that supports it well. But, while they gained a sort-of victory from this particular battle, these types of communities suffered heavy casualties throughout the 1980s and, in many ways, the war still goes on.
Reviewer: David Chadderton