The Last Yankee
Arthur Miller
University of Bolton
Bolton Library Theatre
–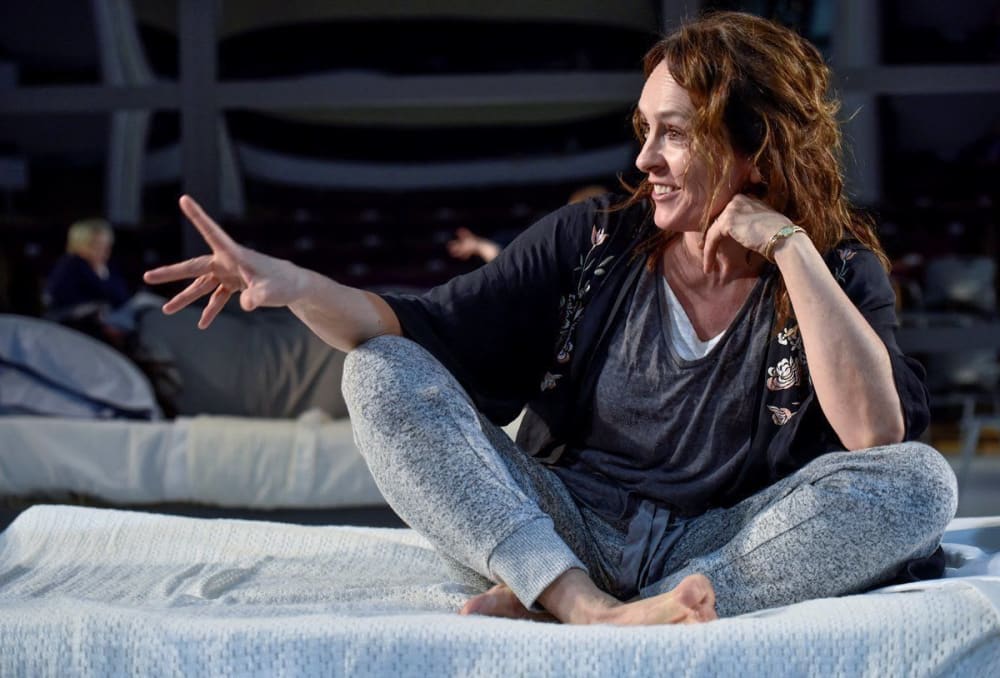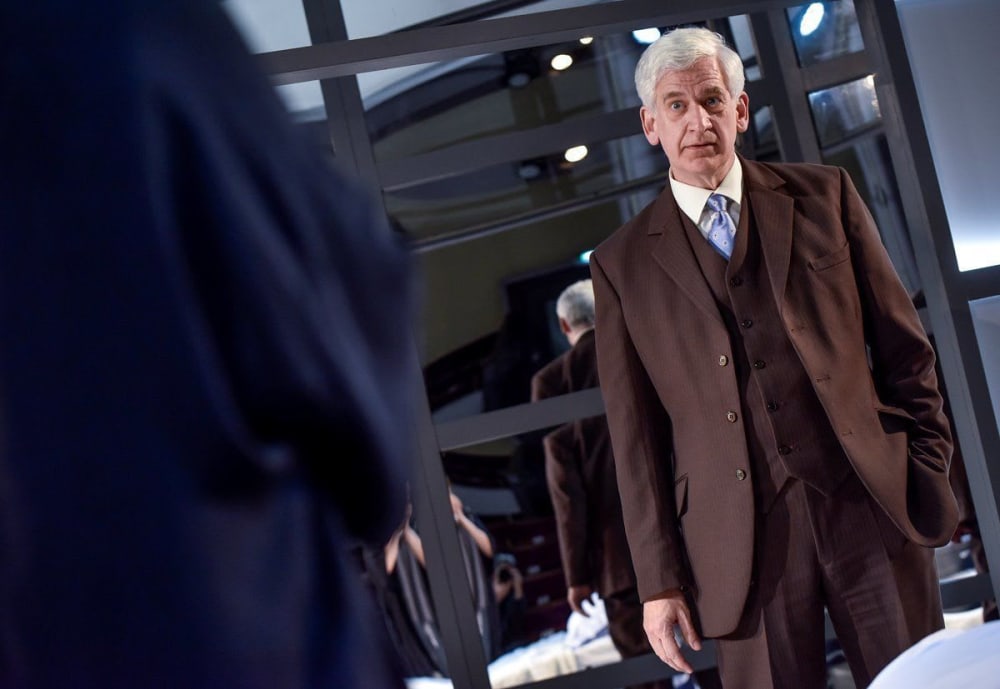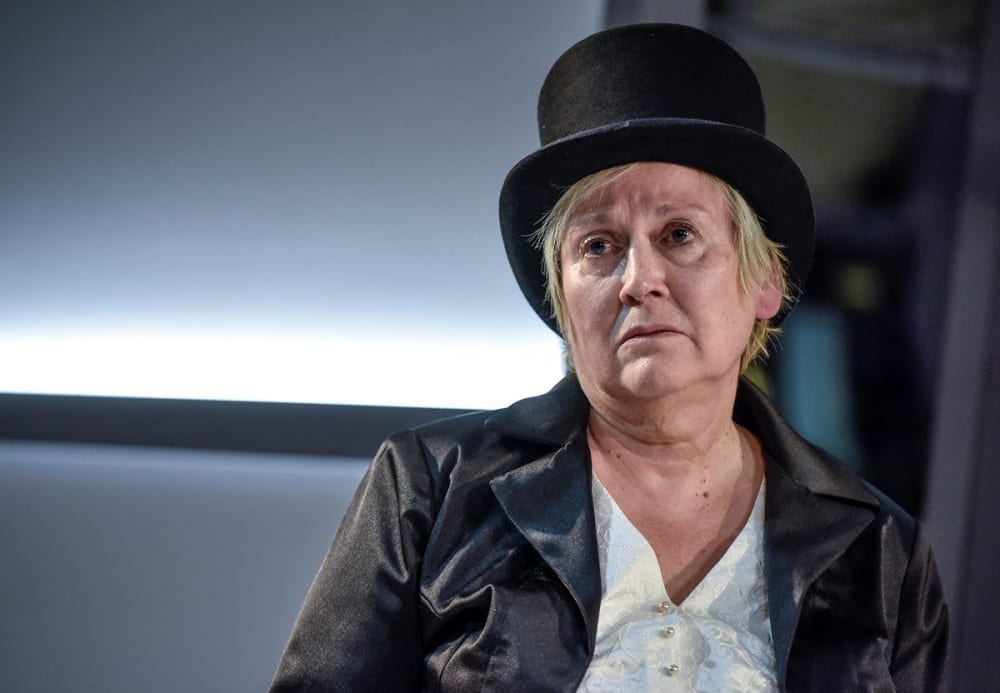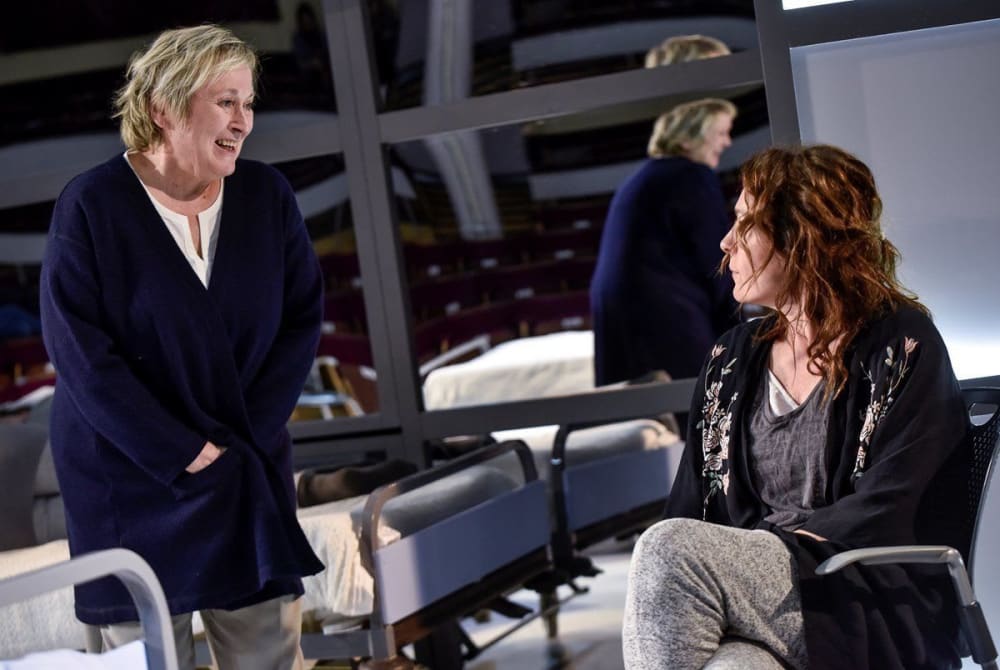 In an intimate lecture theatre in the heart of Bolton's impressive library, museum and art gallery complex, David Thacker has brought together his current employer—University of Bolton, for which he is Professor of Theatre—and the theatre over the road that he used to run, the Octagon, for one of the lesser-known plays of the writer whose work he is best-known for directing, Arthur Miller.
This is one of Miller's later works (Thacker directed the British première at the Young Vic in 1993) but still contains many of his familiar themes and storytelling methods. He is still debating the American Dream, examining the all-encompassing greed of capitalism through families damaged by it and making heroes of struggling working men over rich businessmen and, like his hero Ibsen, he begins his play when all the crucial events are in the past and unchangeable but are about to come to a head.
In a brilliantly tentative and awkward opening scene (the opening is silent for a long time except for Adrian Johnston's music), Leroy Hamilton (David Ricardo-Pearce) and John Frick (Patrick Poletti) pass the time chatting in the waiting room of a state psychiatric hospital. Frick's wife is in for the first time after a breakdown, but Hamilton's wife has been in and out of this place for years. Of course, the conversation turns to what they 'do'. Hamilton is a carpenter, descended from the Founding Father Hamilton (now the subject of a hit musical) but has cut himself off from his more 'successful' relatives and refuses their financial help. Frick is a rich businessman who owned the lumber yard that Hamilton visits regularly.
Ricardo-Pearce's Hamilton is politely tolerant of Frick's interrogations, his amazement at his career choice in view of his background (his father was a lawyer who "didn't like the law either") and his stereotyping of manual workers until a small explosion, for which he quickly apologises. It is an impressive performance of pent-up frustration and unhappiness contained behind a fragile veneer of middle-class politeness.
After an early interval that took us all a bit by surprise (there are only two scenes, the second much longer than the first), scene 2 is in Patricia Hamilton's (Juliet Aubrey) room, which she shares with a fellow patient who never moves or speaks (a part shared by student actors Olivia Needham, Emma Parkinson and Colette Wiseman), where we meet the wives of the men from scene 1.
Patricia is finding conversation difficult with needy Karen Frick (Annie Tyson) as she is in a bit of a haze—which could be due to either her illness or her medication. Patricia, however, is full of life and energy, articulate and apparently hopeful for her future as she has stopped her medication without telling either the doctors or her husband and feels better than she has for years: "it's like some big bird has been hovering over me for fifteen years, and suddenly it's flown away." Maybe she is ready to go home—possibly even today.
The rich layers of debate and meaning are expertly woven together by Miller, the master craftsman, exposing class, sex and family origins (Patricia's family is Swedish, and she brings up how the Yankees treated the Swedes a century earlier as a reason why the Swedes look down on the Yankees now) and even mental health as little more than roles that people play, or that are imposed on them by others. All this is told through two family stories, at least one of which (unusually for Miller) appears to end hopefully.
Thacker directs the play at a slow, hesitant pace for the most part, which is absolutely right for this piece, emphasising the awkwardness and tentativeness of the conversations and allowing the situations to develop very naturally. The great cast are all perfectly in tune with the style of the performance, in particular Aubrey and Ricardo-Pearce, who both give remarkable performances.
This is a top quality production of a little-seen work by one of the giants of twentieth-century American theatre from a director who is particularly acclaimed for his interpretations of his works enhanced by the intimacy of this very nice little performance space. There really is no reason not to see it.
Reviewer: David Chadderton