The Libertine
Stephen Jeffreys
Theatre Royal Bath Productions
Theatre Royal Haymarket
–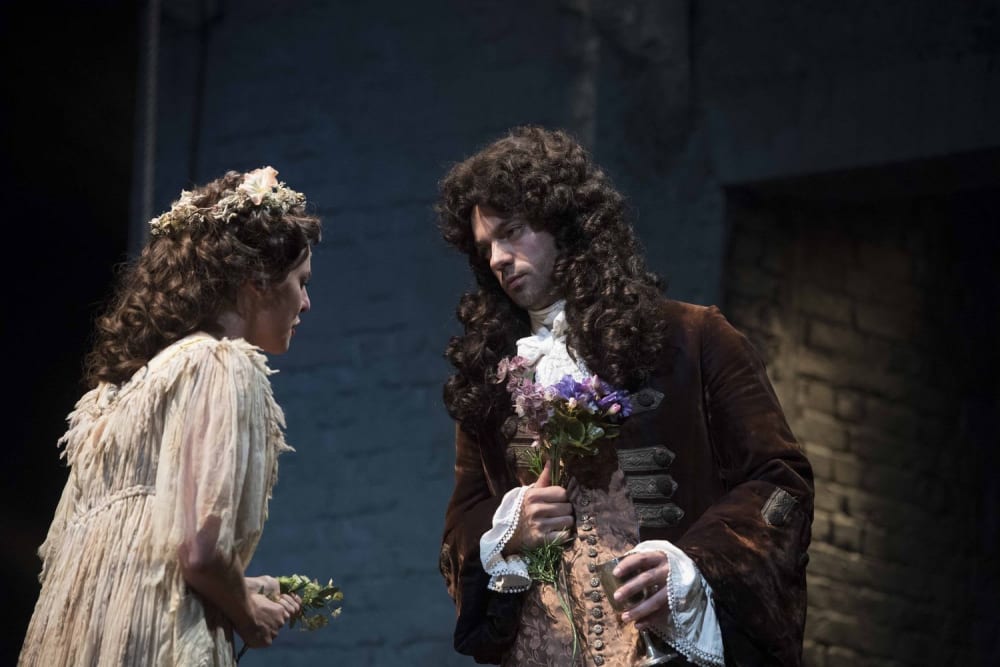 According to the programme notes, in the 22 years since its original production, Stephen Jeffreys has continued to rework his play about the titular libertine, John Wilmot, Second Earl of Rochester.
Although Terry Johnson's latest revival contain some wonderful lines and a good central performance from Dominic Cooper as a British Don Juan with a hedonistic death wish, this piece has yet to attain perfection.
In his opening monologue, the Earl begs the audience not to like him and, despite the opportunity for some sympathetic sentiments in the evening's dying moments, this request is easy to follow.
From the opening scene in which he and his cronies boast lewdly in a coffee shop (like the rest of the production sumptuously designed by Tim Shortall making the most of a double proscenium), one gets the picture of a man too rich and lustful for his own good.
If he is not chasing Nina Toussaint-White's Jane, a prostitute who helpfully narrates as required, the nobleman is belying his status in London's fleshpots.
Having said that, it can be argued that he is doing no more than emulating and paying homage to a man who loves to lampoon, King Charles II played by Jasper Britton.
The main journey of the play occurs after Rochester falls in love with Elizabeth Barry, Ophelia Lovibond portraying an aspiring actress with little apparent talent.
Rather than merely taking her as yet another lover, the rake becomes her acting coach with such success that Mrs Barry eventually becomes the toast of the town, for all of the right reasons.
She also becomes Rochester's obsession, much to the displeasure of Alice Bailey Johnson as Elizabeth, his patient, loving country wife.
As if unrequited love was not bad enough, one of the Earl's closest friends, Mark Hadfield in the role of the playwright George Etherege, overcomes a terrible writer's block by eschewing fiction to create a biographical play with the names changed so that the lecherous Lord at the centre of The Man of Mode, Dorimant is instantly recognisable to those in on the joke.
At its best, The Libertine is a rather sad portrait of an intelligent and sometimes generous man who drinks and whores away his life, maintaining a wry sense of humour and finally undone by love rather than lust. It is also a helpful reminder of the history of the stage and its "playhouse creatures" in the days when the best that an actress could hope for was to become the King's courtesan like Nell Gwynn.
However, despite some semi-pornographic flourishes and often extremely funny blue humour, this import from Bath can struggle to hold the attention during a 2½-hour running time.
Reviewer: Philip Fisher