The LIfe and Death of Alexander Litvinenko
Anthony Bolton, Libretto by Kit Hesketh-Harvey
Grange Park Opera
Grange Park Opera, Surrey
From

Listing details and ticket info...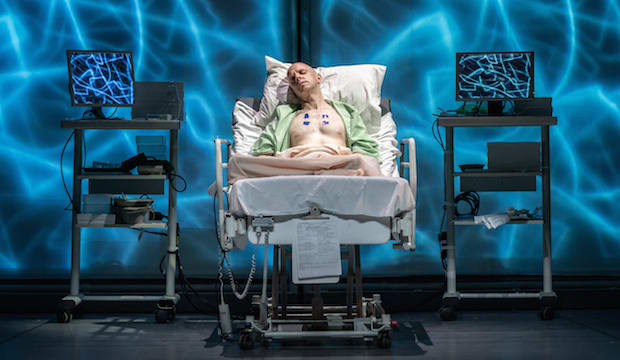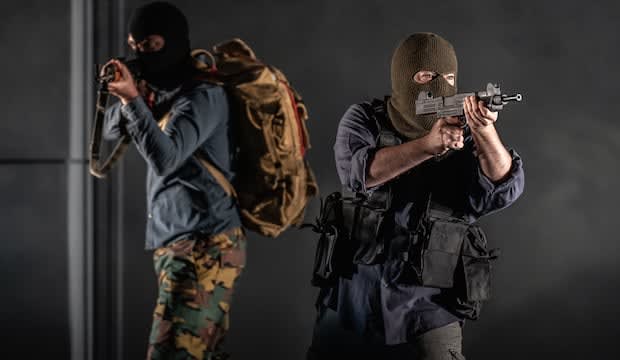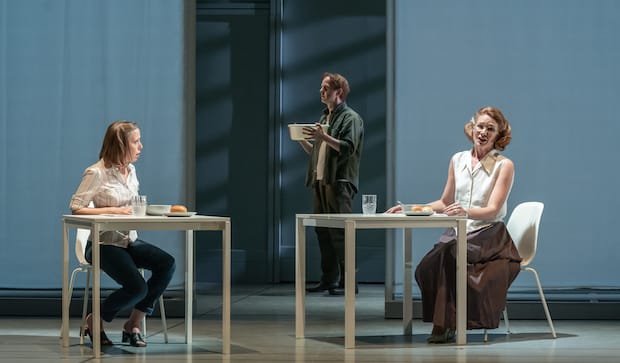 The image of FSB officer Alexander Litvinenko dying in a hospital bed is one of the iconic images of the 21st century, a symbol of Russian vlast (political power and authority).
There has already been a play by Lucy Prebble. A Very Expensive Poison was seen at the Old Vic 2019. Now there is an opera by Anthony Bolton. The libretto is by Kit Hesketh-Harvey and based on Death of a Dissident, the biography by Litvinenko's widow, Marina.
Litvinenko was murdered in 2016 with a poisoned cup of tea in a Mayfair hotel. He had made a video exposing corruption in the FSB (Federal Security Service) and fled to England, thinking he would be safer in Muswell Hill.
The poison was Polonium 210. A mere microgram (the size of a fleck of dust) would be sufficient to kill a person. The opera opens with the chorus of doctors singing Polonium is fatal, fatal, fatal.
Stephen Medcalf's production, conducted by Stephen Barlow, is designed by Jamie Vartan with sliding panels and video projections of newsreels. There is a good cast. Adrian Dwyer is Litvinenko. Rebecca Bottone is his wife. Stephan Loges is Boris Berezovsky, an oligarch whose life he saved and who helps him to escape and bankrolls him.
Olivia Ray is the journalist Anna Politkovskaya (later murdered) who tells him the FSB is using an image of his face for target practice. Edmund Danon is his assassin, Andrei Lugovoy, a former colleague who still works for the FSB.
Only one person could have authorised the assassination and that was Vladimir Putin, who had passed a law that Russian traitors could be killed anywhere in the world. James Laing is Putin. (I suspect Putin will not be pleased to find that a counter tenor has been cast to play him.)
The work feels more like a documentary than an opera. It ends with an Epilogue, a lament by Marina, when, dramatically, it should have ended with Litvinenko's deathbed condemnation of Putin and his affirmation that Russia will rise again.
Readers may be interested to learn that two more Litvinenko film projects are on their way, one with Benedict Cumberbatch, the other with David Tennant.
Reviewer: Robert Tanitch