A Very Expensive Poison
Lucy Prebble, based on the book by Luke Harding
Old Vic Theatre
–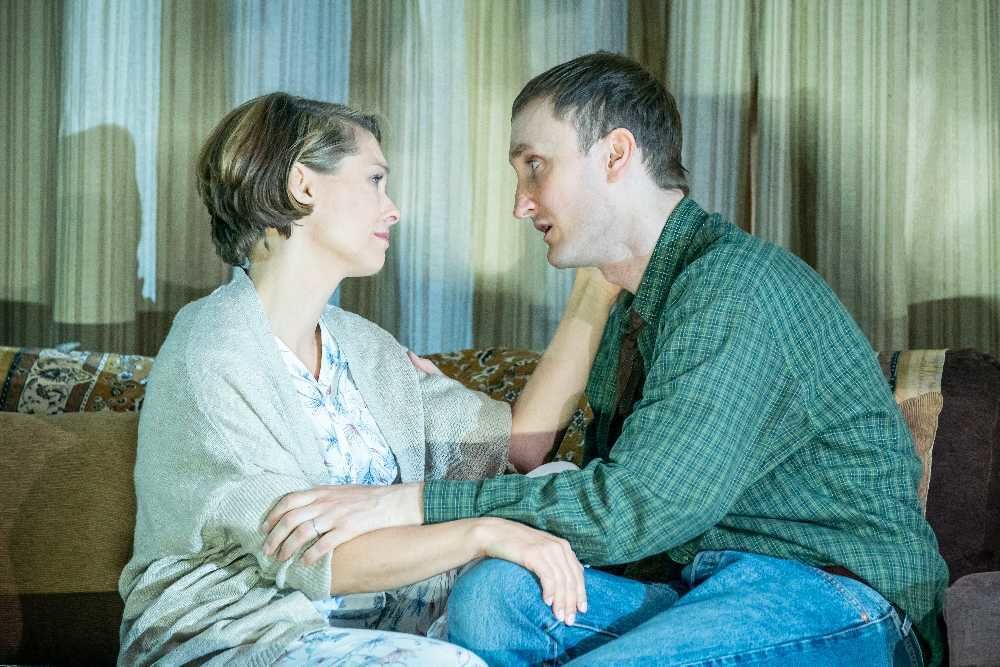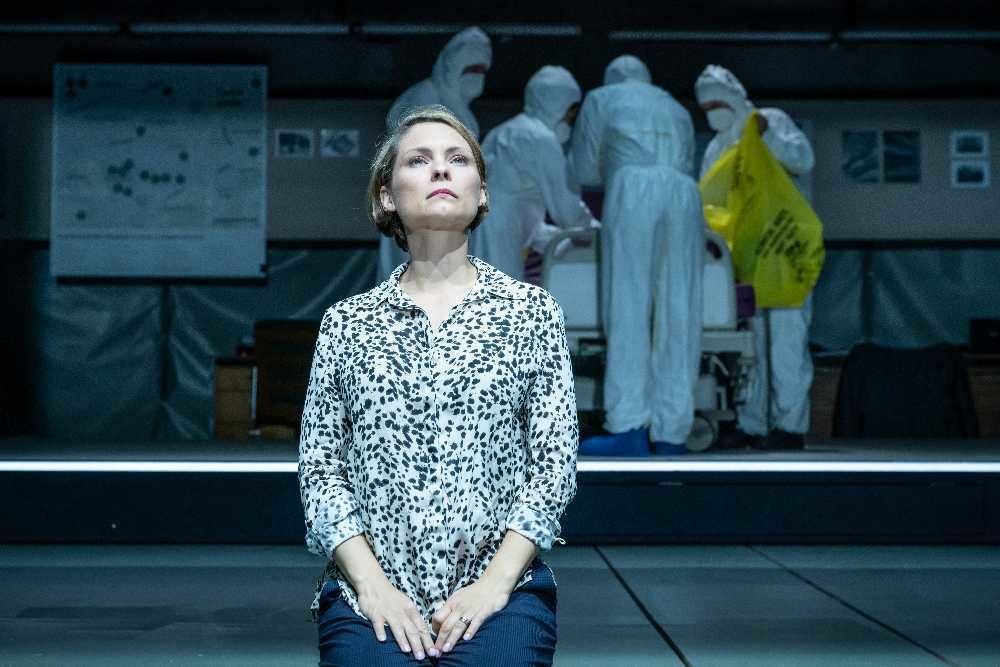 As she demonstrated in the superlative Enron, Lucy Prebble has an uncanny ability to write plays that are deeply informative about the driest of subjects but the same time make them entertaining.
Director John Crowley adds to the effect and, with the aid of designer Tom Scutt, ensures a fast, fluid production that is punctuated by much good humour and even the odd song and dance, as well as some delightful puppetry.
This provides an ideal platform from which the playwright is able to help viewers unpick and understand the state-sponsored murder of Alexander (Sasha) Litvinenko, a story which made front page news and caused uncomfortable political ripples for much of the decade after its occurrence.
The former FSB (successor to the KGB) detective is portrayed by Tom Brooke, while MyAnna Buring is his dedicated, loving wife Marina, who frequently acts as narrator.
Her alternate in this role, frequently speaking from boxes in the auditorium, is Reece Shearsmith's far more sinister Vladimir Vladimirovich.
Without introducing too much of a spoiler, most viewers will instantly realise that the cynical, sinister man with the Hitler haircut, who is initially only identified by his first name and patronymic when he takes over as Sasha's boss in the spy agency, goes by the now familiar surname of Putin.
The evening opens as the pseudonymous new British citizen lies mortally ill in hospital, doctors unable to identify the source of his malaise as they have never encountered radiation poisoning, despite the increasingly desperate entreaties of his wife.
From there, a story that can occasionally be metatheatrical ignores timelines, heading into history both to depict the dying man's meetings with those that might have been responsible for his demise in 2006 and further back in time, placing his detective role and a subsequent career as support to Peter Polycarpou's flamboyant oligarch Boris Berezovsky in the context of Boris Yeltsin's Moscow a dozen years earlier.
Gradually, using a variety of frequently impressionistic theatrical methods and writing styles, not to mention a dedicated supporting ensemble, Lucy Prebble builds detailed portraits of the Litvinenkos, at the same time showing us Michael Schaeffer and Lloyd Hutchinson as what seemed like a comic double act until we discover that they were responsible for the murder.
On a different level, she also does a wonderful job of presenting viewers with an intelligible portrait of Russia / the USSR and its history going back to the Second World War and Stalingrad, while also introducing its interaction with the British state, apparently culpable of seeking trade deals rather than truth as a man lay dying.
By the end of a performance that runs at around 2¾ hours, viewers will have a far better understanding of the underlying story and its context, without feeling that they have been the victims of a long, worthy sermon. Instead, they will have been amused, excited and shocked by a terrifying tale.
With all of these ingredients, A Very Expensive Poison is a gripping, highly intelligent and impeccably presented piece of drama that will undoubtedly be regarded as one of the highlights of the season, if not the year.
Reviewer: Philip Fisher