The Line
Jessica Blank and Erik Jensen
The Public Theater
The Public Theater
–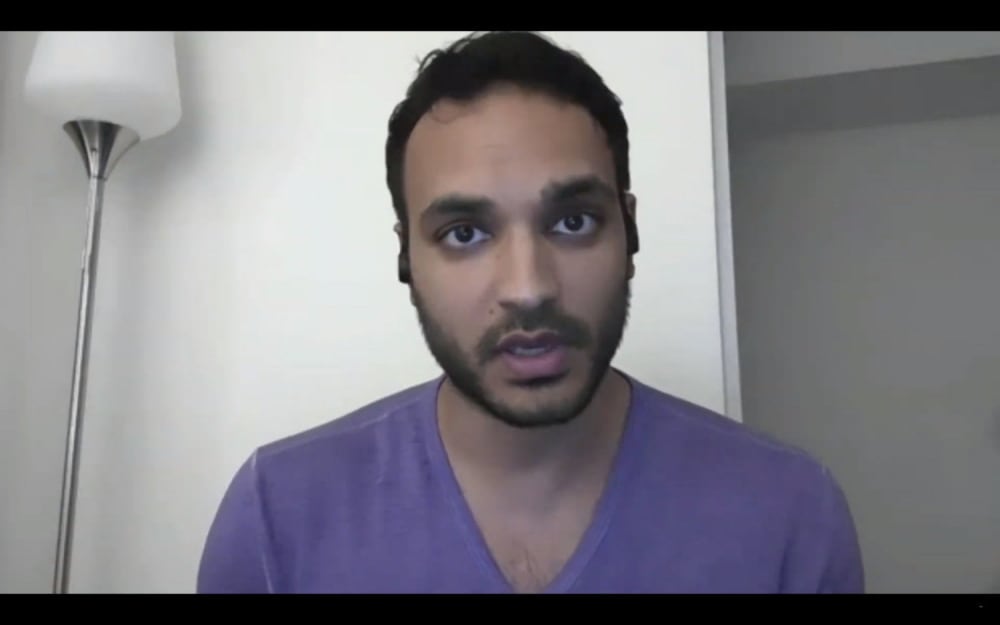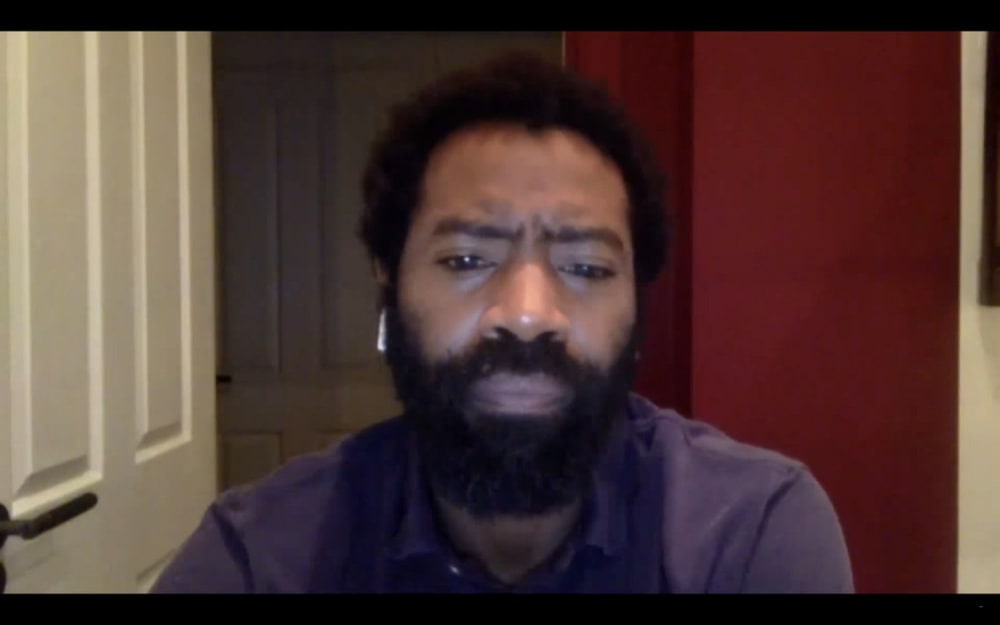 With The Exonerated, Jessica Blank and Erik Jensen established themselves in the first rank of theatre makers using verbatim drama techniques.
Their latest effort, directed by Miss Blank and presented in association with The Public Theater via Zoom, is a powerful work that takes interviews conducted with New York City medical first responders in spring 2020 and expertly weaves them together into an impeccably constructed conversation.
In order to give a multi-layered vision of a city in crisis, the creative duo have spread their wings very widely.
John Ortiz plays Oscar, who signed up to become an ambulance driver in the wake of 9/11. Subsequently, following an almost comical tragedy or tragical comedy, he made a second career move becoming a paramedic.
Lorraine Toussaint is a loving, caring geriatric nurse named Sharon, who treats her patients better than their own families, following a personal policy built around "dignity and respect".
Santino Fontana takes the role of David who was enjoying his career as a full-time actor until the nursing bug bit and he underwent an instant career change, never looking back or having any regrets.
Arjun Gupta is Vikram, a child of Indian immigrants who never wanted to be anything but a doctor and now finds himself in an emergency department embroiled in the madcap world of a COVID-19 pandemic. As this idealistic carer points out, his is one of the only parts of the American medical system that is available to all by law free of charge.
Jamey Sheridan portrays Ed, a wisecracking veteran paramedic who notes that his branch of practice was engendered and developed as a result of the Vietnam war. As if his job wasn't hard enough already, Ed also has wide experience in taking teams of medics to war and disaster zones across the world.
Nicholas Pinnock is Dwight, a Trinidadian cancer nurse whose faith in his profession is unshakeable.
Finally, Alison Pill plays Jennifer, a first-year intern working as a doctor thrown in at the deep end in a frantically busy hospital catering for minority communities in Brooklyn.
Perhaps the most chilling aspect of this hour-long production comes when the first responders talk about the advent of coronavirus.
Each seemed to discover an impending storm at different times and in different ways but what becomes very obvious is that, as in the UK, the authorities and hospitals in New York City failed to take any concrete action in the early days when it might have made all of the difference.
Perhaps most telling is Vikram's story about travelling home from the Far East, where the general climate was close to panic and arriving back in America, to a mood in which the virus may not have existed, judging by his reception at the airport. In no time, he found himself simultaneously a doctor treating and a victim of this pernicious illness.
He was hardly alone, as every other one of his colleagues being interviewed reports cases going off the scale, hospitals and staff reorganising and redeploying to deal with unprecedented numbers of very sick patients.
From this point on, everything sounds like a horror movie, as tales pour out of inadequate equipment, patients left to die and medical staff risking their own lives in an often futile attempt to save those of others.
As first year Doctor Jennifer so cogently explained, "it felt like I was in a war and we had no support. It felt like nobody cared."
Dwight expressed the panic equally graphically: "it was chaos, pandemonium our ICUs were overwhelmed."
Inevitably, the lack of beds and lack of equipment soon led to unnecessary deaths, as patients who could not get the necessary treatment succumbed, despite the efforts of the healthcare professionals working so hard to save them.
As for the elderly, they had no chance. Sharon became seriously ill and, by the time that she was well enough to return to work, "half my population was gone".
I defy anybody to watch this wonderful piece of verbatim theatre without shedding tears. It should be compulsory viewing for every politician and administrator with any responsibility for medical services in their respective countries. Those in power should then quickly understand where they and their peers went wrong and learn how to ensure that when the second wave comes, they will not make the same mistakes again.
Reviewer: Philip Fisher