The Lion, The Witch And The Wardrobe
C.S. Lewis / Theresa Heskins
Sherman Cymru
Sherman Cymru
–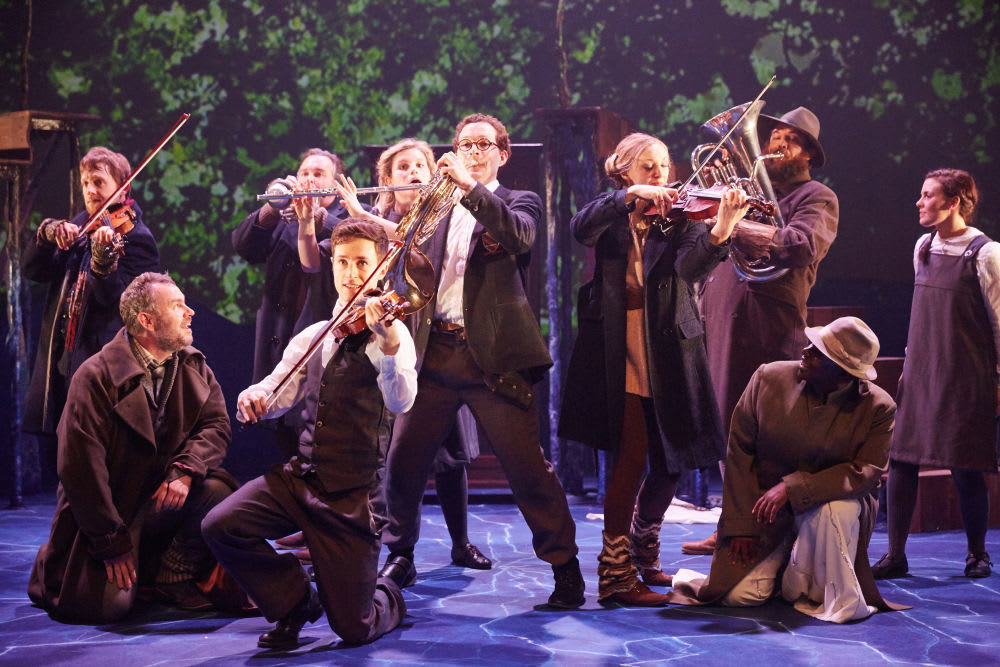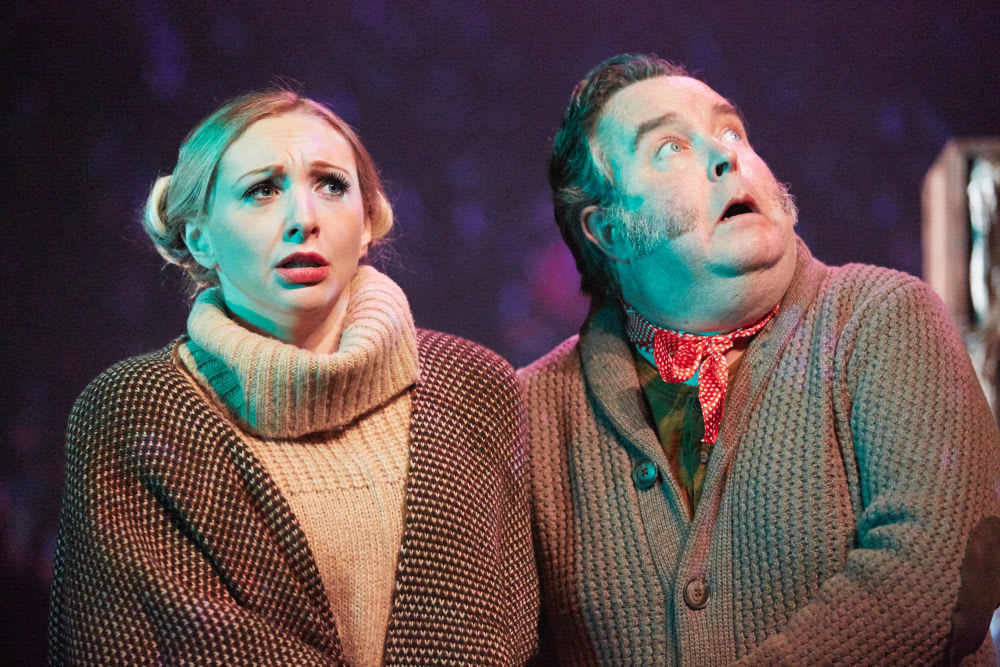 This year's festive offering on the main stage at the Sherman is Theresa Heskins's adaptation of C S Lewis classic Christian allegory; a version which has been revived several times since it was first produced at Newcastle-under-Lyme's New Victoria Theatre in 2009, and is currently also running in Edinburgh.
Director Rachel O'Riordan's take on the tale has, as its centre, a beautiful set designed by Takis. Initially seeming to comprise only a couple of staircases and the titular item of furniture, its transformation into a frosty dystopia, achieved with the assistance of the theatre's revolving stage, shards of ice descending from the ceiling and evocative video backdrops (courtesy of Dick Straker), is suitably dreamlike.
The action-packed plot sees the four Pevensie children—the feisty Lucy (Gwawr Loader), alpha male Peter (Joseph Tweedale), motherly Susan (Elin Philips) and misfit Edmund (Matthew Durkan)—evacuated during wartime to the rural mansion of the benevolent Professor Kirk (Keiron Self).
Whilst exploring, Lucy delves into a wardrobe and finds herself in the land of Narnia, whose population of talking animals has been cursed to exist in eternal winter by an evil queen. Once she persuades her siblings that this other world is a reality, they are forced to become embroiled in a bloody conflict.
The central foursome are joined by a similarly accomplished supporting cast. Anita Reynolds is suitably magisterial as the extravagantly clad White Witch, while Pete Ashmore doubles impressively as her unpleasant lieutenant and the somewhat more gentlemanly Mr Tumnus (sadly without faun trousers).
Howard Chadwick is the avuncular Mr Beaver, with Kate Robson-Stuart playing both his wife and Kirk's frosty housekeeper. In common with most other cast-members, they are also part of the instrumental ensemble which plays Conor Mitchell's decidedly non-Disney-esque songs and score. Gareth Wyn Griffiths is the on-stage musical director, and also does a brief, amusing turn as an unfortunate squirrel.
Aslan, the Christ-like lion, is played by Matthew Woodyatt, who manages to be imposing despite his incongruously balletic gait; he also has to make do with a voluminous beard rather than a mane. This is in tune with the non-naturalistic tone of the story-telling; there is narration throughout and animal traits are conveyed via movement rather than costume.
Lewis's themes of faith, hope and redemption come across strongly. Some adults might find what is basically an exhortation to Holy War a little uncomfortable, however.
The tale is briskly told (coming in at under two hours, including interval), and the mostly youthful press night audience was kept engaged throughout. This is a subtly magical treat.
Reviewer: Othniel Smith