The Little Mermaid
David Nixon, music by Sally Beamish
Northern Ballet
Curve Theatre, Leicester
–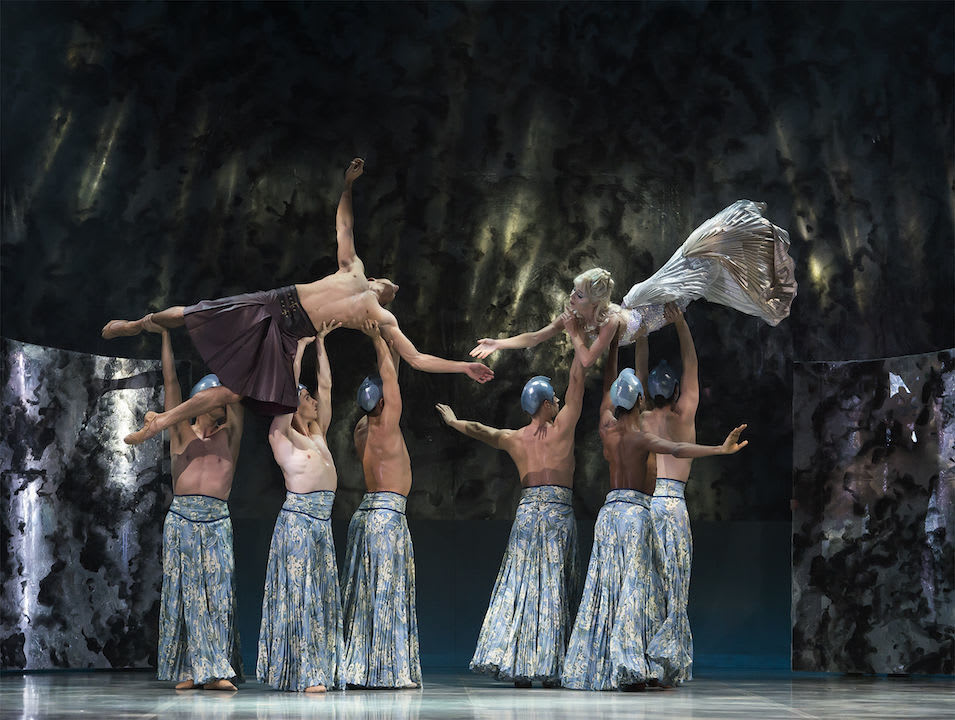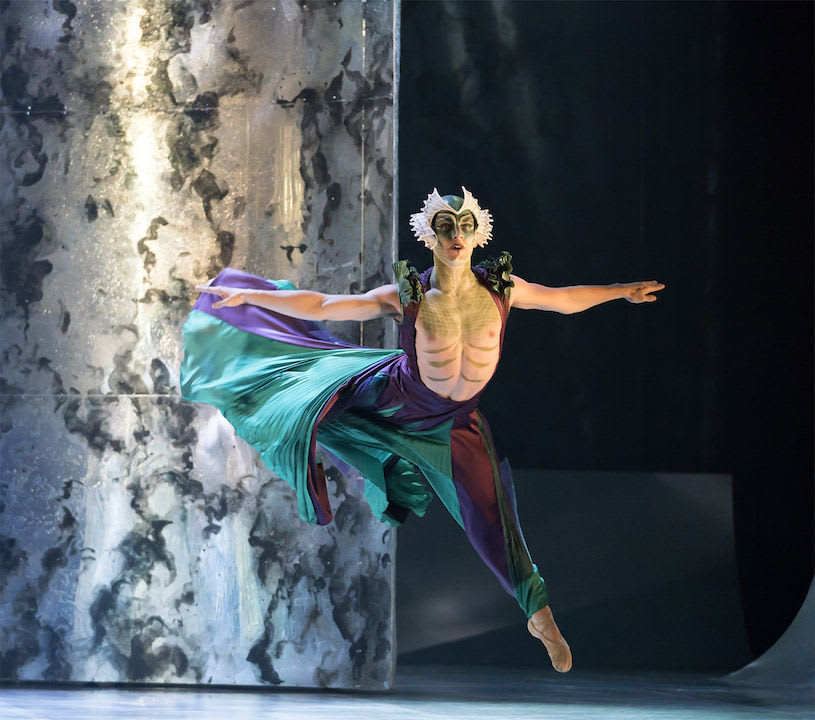 After Northern Ballet's 2017 world première of its new ballet The Little Mermaid in Southampton, the national tour is brought to a close for 2018 at Curve in land-locked Leicester.
Taking the Hans Christian Andersen version of the story as its inspiration, rather than the more child-friendly 1989 animation, this is a tale of love, pain and sacrifice, and for which there is no sprinkle of Disney fairy dust to ensure a happy-ever-after ending for our protagonist.
Marilla (Abigail Prudames) and her mermaid sisters (Aileen Ramos Betancourt and Miki Akuta) are a little like marine magpies, collecting trinkets discarded or lost in the sea by humans. Marilla falls in love with an image of Prince Adair (Joseph Taylor) from a locket and, after saving him after his ship sinks in a storm, determines she must become human to be with him on land. After taking a potion from Lyr, Lord of the Sea (Matthew Topliss), Marilla gives up her voice and tail in exchange for legs, her new limbs awkward and painful.
By then, Adair has fallen in love with Dana (Dreda Blow), believing her to have been the woman who saved him. Marilla must watch in silence as Adair and Dana marry. Although her sisters provide her with one last chance to return to the sea by ending Adair's life, Marilla sacrifices her own for Adair's happiness with Dana.
Choreography and direction by David Nixon, Tim Mitchell's lighting and Kimie Nakano's design combine beautifully, creating magical underwater effects in this stylish ballet. We dive into a mystical world of ethereal sirens, mermaids carried high above the corps de ballet, swimming in the waves of the Water Men and Women's skirts. The attention to detail in movement is stunning: tiny flicks of the fingers as fins, hands and arms swaying gently, suspended in water.
Two shimmering, pearlised underwater edifices switch around to become rough, craggy rocks on land, perfectly depicting the contrast between Marilla's two worlds.
The storm scenes are thrilling and dramatic as sailors are picked off the ship, dragged under and carried away by the pull of the storm. On land, wedding guests dance a ceilidh reel, the men resplendent in brocade-trimmed kilts.
Blow and Taylor's pas de deux are innocent, tender and playful. Topliss is a commanding Lyr, his demeanor strong and definite as he pushes proudly through his watery kingdom. This though is the story of the little mermaid, and Prudames shines as Marilla, her hopes turning to physical and emotional pain and tragedy. Her quivers and fluidity underwater contrast with her awkward 'otherness' on land.
After Northern Ballet's The Boy in the Striped Pyjamas which also premièred in 2017, The Little Mermaid is more coherent as a concept, and certainly as a ballet. Whilst Sally Beamish's dramatic score reinforces the Celtic themes in elements of the costume design, there is occasional discord between score and story. The narrative is clear in the main, although reference to the synopsis in the excellent programme prior to act 2 may help, particularly with younger audience members.
A sensuous and absorbing telling of a classic fairy tale.
Reviewer: Sally Jack