The Lost Art of Lost Art
James Hamilton
Raspberry Tart
Underbelly, Cowgate
–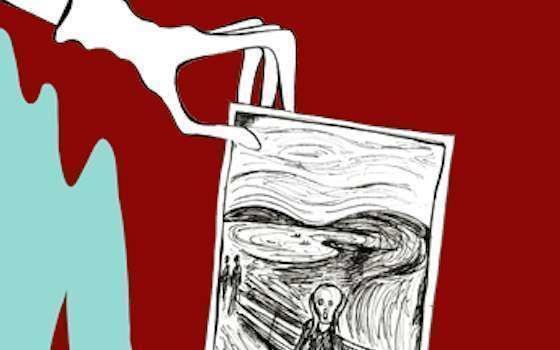 This 45-minute-long sitcom makes little sense on any level.
It features a room full of immature student types haranguing each other before and after stealing Edvard Munch's iconic painting The Scream.
The problems begin early, since, as news recordings remind us between scenes, the art work was stolen in Oslo but this hapless crew is trying to return it to the Tate.
Alternatively and even more far-fetched, maybe this was actually a second burglary of a lookalike Munch, from a gallery that had no security even after the first?
Their insider is also something of a surprise, since the Tate employed Norman as a security guard despite his conviction as a serial art thief.
His decision to invite his angry sister to the angst-ridden flat after the heist is odd too.
If one can ignore these minor issues, the story is carried by posturing Lee and the brains of the team (on the basis that she has some) Molly.
They have no idea of how to monetize their asset or what else to do with it, unlike the real thieves, who were a rather more sophisticated gang.
Steer clear.
Reviewer: Philip Fisher