The Lyons
Nicky Silver
Menier Chocolate Factory
–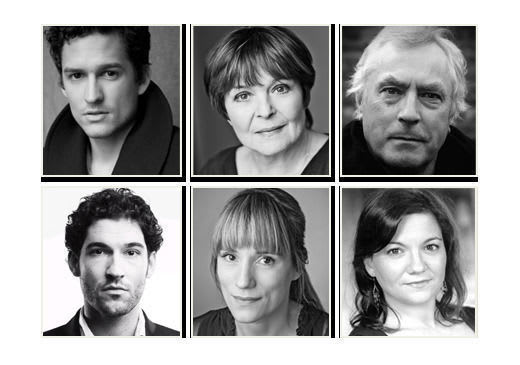 The Lyons has been written to tap into the American public's addiction to sitcom. As such, it had enough drawing power to transfer to Broadway for a couple of months and now transfers to the UK under the guidance of the originating director, Mark Brokaw.

Since UK TV channels are packed with the same programmes as their Transatlantic cousins, the show could enjoy the same success here.

The Lyons are a typical, neurosis-riddled New York Jewish family. We meet them as Nicholas Day's hen-pecked Ben is literally on his death bed, cancer closing in to offer release from the relatives.
His wife is the kind of Jewish mother / grandmother who has deservedly become a tired cliché. Isla Blair has fun in this role, at one point generating spontaneous applause. Rita offers no sympathy, rudely ranting at the dying man who has loyally kept her company through life.
He is reduced to a cursing wreck, offered tasteless wisecracks all round rather than the sympathy that he has a right to expect from the loved ones at such a time.

The middle-aged kids fare little better. Charlotte Randle's Lisa is an alcoholic (single) mother of two, who has been battered but, according to Mum, would be better off with the terminally ill vegetable along the corridor than her sponsor (presumably for alcoholic rehabilitation) or husband.

If it is possible, her brother, Tom Ellis as Curtis, takes the eccentricity biscuit. He is a gay short story writer whose real (if you will pardon the expression) life is almost certainly much stranger than his fiction.

The bearded depressive's lovers are all non-existent, but even that does not stop one of them from beating him up.

This event allows the two hours to end on the same set as they started, the only differences being that oncology has become a general medical department. To add to the confusion, the efficient nurse appears to have endured a character transplant. Even dead Dad makes a brief return.

Nicky Silver has written a play that neglects continuity or any resemblance to our world, instead reeling off jokes that will have great appeal to those who spend large portions of their lives on the couch lapping up this kind of thing.

A good cast is obliged to use a broad brush approach in order to get their laughs from a piece that is likely to have a divided reception.
Reviewer: Philip Fisher