The Majority
Rob Drummond
The Arches, Glasgow
Dorfman Theatre (National Theatre)
–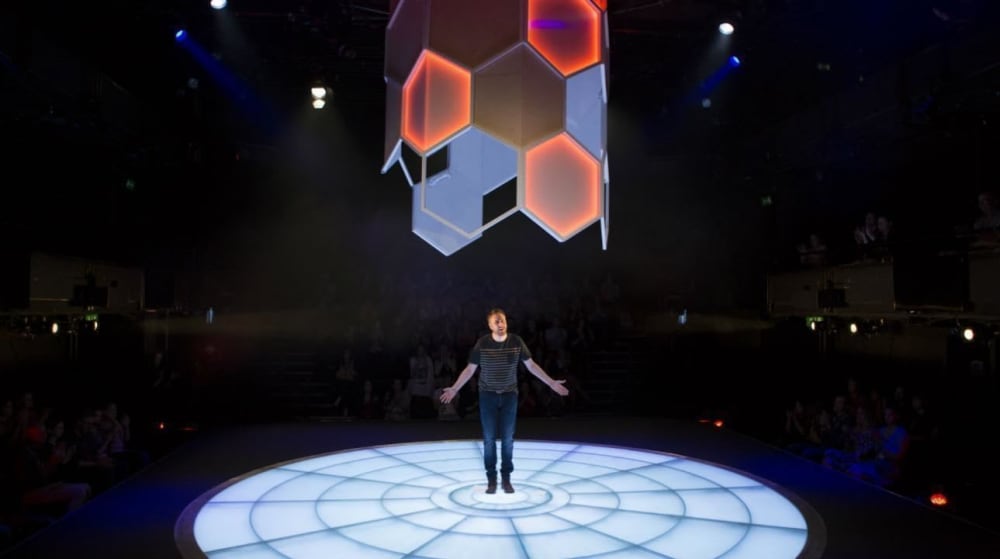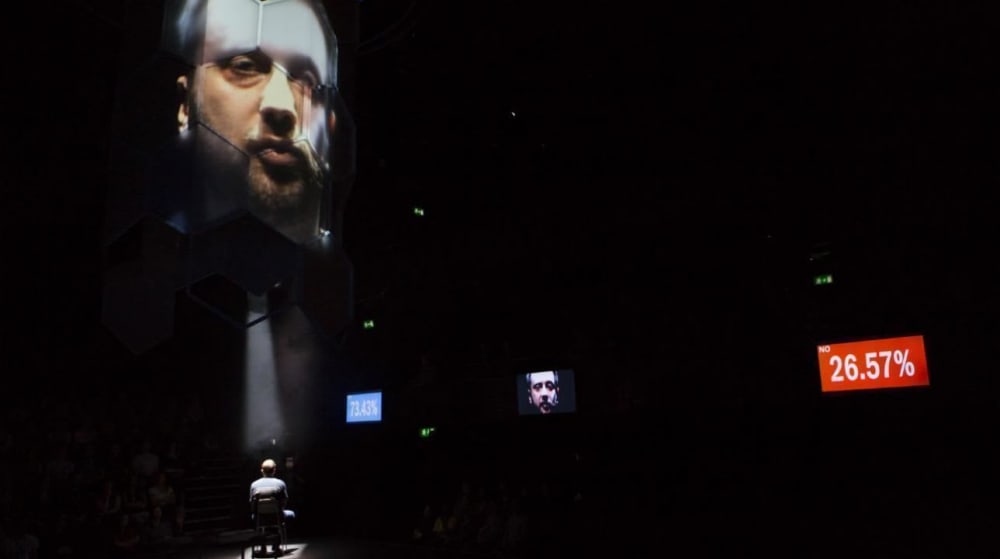 Londoners who are missing their Edinburgh fix or want to get a feel for the Fringe should head to the Dorfman to see Rob Drummond in action. In Augusts past, he has been a staple of the Traverse programme with shows just like this.
Even regulars may still be unsure about the nature of his work. Chummy Drummond presents scenarios that he claims are real. They may be but, then again, they could be no more than clever hypothetical realities developed to engender debate or make political points.
The Majority starts out lightly as our moderator stands on an empty stage and starts asking yes/no questions on which his paying guests vote using a small keypad.
These are often quite theoretical, although a tearful latecomer shown on screen won't think so having had her exclusion voted for by The Majority.
Almost unnoticed, the fun morphs into storytelling, explaining how in March of last year, the man on stage was apparently convicted by the Scottish legal authorities after arrest for assault.
This was the culmination of a chance meeting in Glasgow the day after Scotland voted to remain in the United Kingdom. Prickly Eric was a bee-keeping Socialist activist with strident views. Having divested his wallet to Drummond, the performance artist couldn't let go, finally tracking him down to a village near Thurso in the far north of Scotland.
Their exchanges, as re-enacted on stage, are entertaining and lead to much debate and a series of votes about ethics. Eric's strong views are also contrasted with those of Drummond mère, a woman with mild Conservative opinions that infuriate her son, the more so as she teaches him liberal attitudes at the same time.
Whether these characters are real or a fiction should change one's view of them and the impact of this long narrative but that is not the point. Rob Drummond's thesis is that we should be more accepting of opinions both collective and individual, whether they belong to the democratic majority, Eric, his mum or Donald Trump.
By the end of 90 minutes, without blatantly doing too much manipulating, the Scotsman gets to the desired answer with which to conclude the thesis, making everyone present think at least a little bit more about their personal attitudes to politics and people, which can be no bad thing.
Reviewer: Philip Fisher