The Marlowe Papers
Ros Barber
Sceptre Books
Released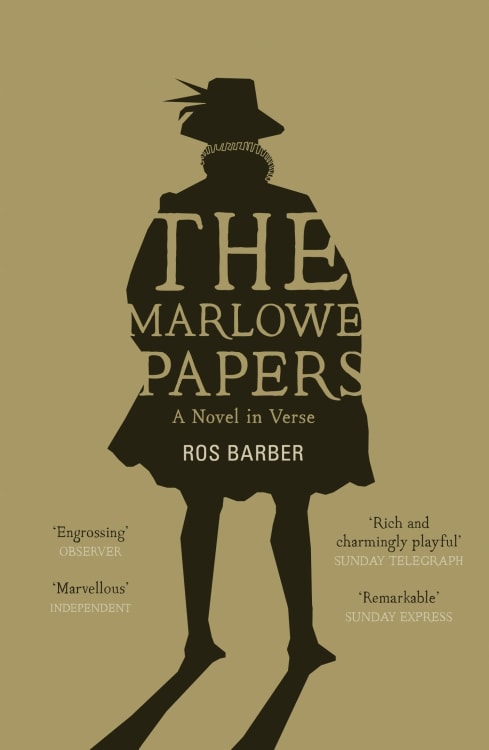 Fiction can be a wonderful medium. Many people with an interest in theatre will have read books filled with theories about who might have written the plays attributed to William Shakespeare. The Earl of Oxford and Ben Jonson are popular choices, but so is Christopher Marlowe.
The problem with Marlowe is that he led a short but highly dramatic life, sadly dying long before the majority of the legendary canon was completed.
This means that factual books propounding his claims to the authorship of the Bard's plays are always going to seem laughable.
However, as Ros Barber demonstrates with great skill, turned into fiction as a first person narrative, it is possible to explain away minor authorship problems such as death with alacrity and the resulting novel works surprisingly well.
What you learn in The Marlowe Papers is that in addition to being two of the greatest playwrights who ever lived, Cambridge-educated Kit was both a bit of a scoundrel and a spy, although he wasn't entirely successful in the latter role.
As a result, it was expedient to charm him away across the Channel after, almost like Barnardine in "his" Measure for Measure, an impostor was executed in the writer's place.
This gives Marlowe free rein to talk us through not only in the writing of the works originally published in his name such as Tamburlaine and Dr Faustus but also his claims regarding so many more that he wrote for the Stratford hireling, William Shakespeare. He also allows us into the secret as to why his choice of a country bumpkin who was happy to take cash in return was ideal to act as a front man.
There is far more to a racy novel than merely literature. Marlowe lived during dangerous times so politics infringe along with quite a degree of passion, more commonly with pretty young men than their female counterparts.
For some reason, Miss Barber has chosen to write this 450-page book in verse, which is sometimes very effective, as she has rather good way with words, but sometimes serves little purpose other than to break up the narrative.
Even so, The Marlowe Papers proves to be a good read that, while implausible if you look at it coldly, is very well researched (as demonstrated by 30 pages of notes) and keeps the pages turning throughout.
Lovers of Shakespeare will probably enjoy this book despite its heresies, while anyone who doesn't believe that an ignorant countrymen from the Midlands could have written Hamlet or A Midsummer Night's Dream will revel in it.
Reviewer: Philip Fisher