The Marriage of Figaro
Wolfgang Amadeus Mozart (music) and Lorenzo da Ponte (libretto)
Opera North
The Lowry, Salford
–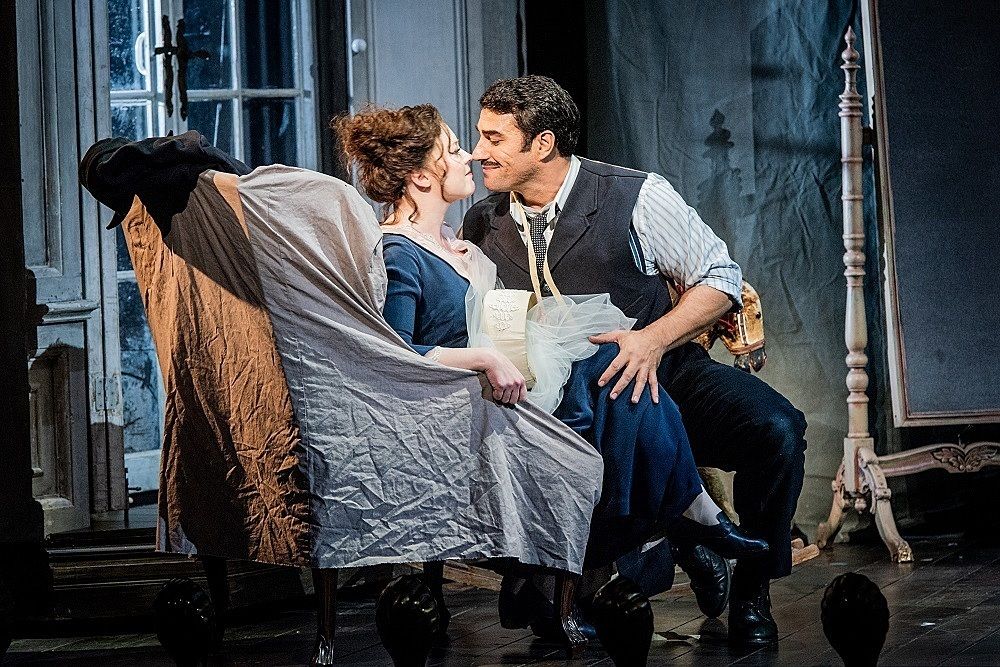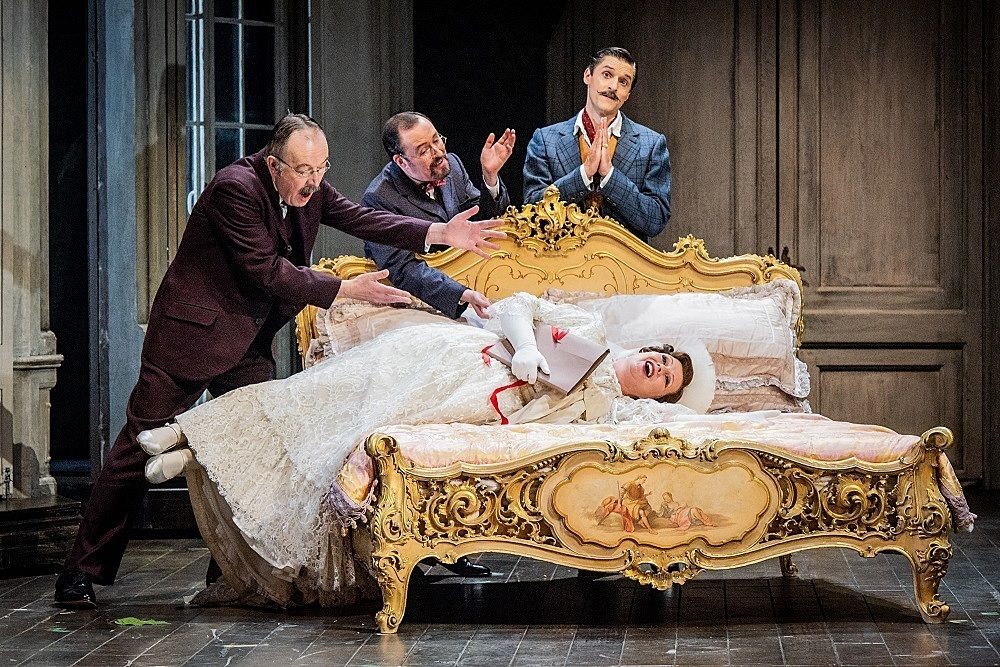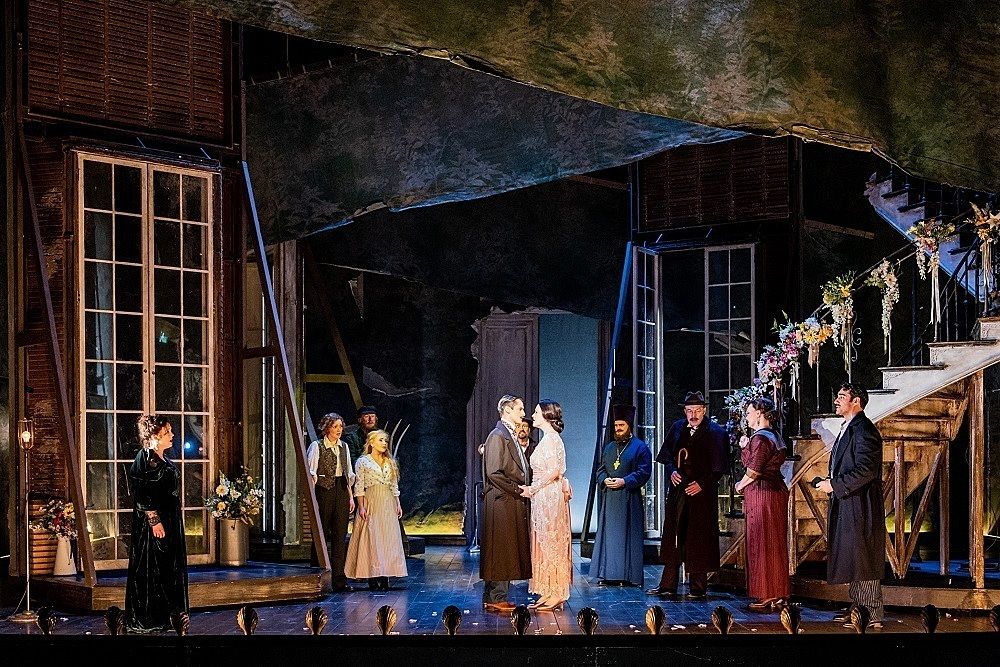 Many regard opera as an elitist art form with little appeal for the general public. Opera North's revival of Mozart's The Marriage of Figaro is a powerful case for refuting this impression. It is sung in English and, at the risk of sounding like a Philistine, this is a blessing. Few things kill comedy more effectively than having to read surtitles to get the jokes. Jeremy Sams's translation is refreshingly contemporary and vivid—"women must stick together (as long as it is in their own interests)", "I'll always be your pussy…cat". The mood of the production is very much in accord with the spirit of the #MeToo Movement with the female characters running rings around the males.
The course of true love never did run smooth. Figaro (Phillip Rhodes) and Susanna (Fflur Wyn) worry that, before their marriage, Count Almaviva (Quirijn de Lang) will exercise his feudal right to take Susanna to bed. Figaro vows to outmanoeuvre the Count's advances but has problems of his own; he promised to marry the old housekeeper Marcellina (Gaynor Keeble) if he was unable to repay the money she loaned him and the debt is now overdue. Meanwhile, the Count orders his amorous page Cherubino (Heather Lowe) to report for military service to prevent him making advances to the neglected Countess (Máire Flavin), and anyone else in a skirt.
Opera is a larger-than-life art form that tends towards excess—grand emotions and large-scale productions—rather than logic. Where else would audiences accept a woman discovering the man she was plotting to marry is actually her long-lost son? Director Jo Davies both celebrates and pokes fun at this over-the-top approach. Appropriately, for a story in which the characters are constantly adopting disguises and laying elaborate plots, Davies does not attempt to emulate real life but rather reminds us we are watching a fictional story.
As the overture plays, the cast, in the manner of Noises Off, can be seen dashing around backstage distinctly the worse for wear. The artificial nature of the opera is apparent throughout—there may be a grand chandelier hanging centre-stage but the scaffolding holding up the set is clearly visible. Susanna gains access to a locked room by simply stepping around the set. It adds up to a chaotic, anything goes atmosphere perfect for the farcical nature of the plot.
The cast enjoy taking a non-traditional approach to their characters. Rather than a cunning strategist, Phillip Rhodes's Figaro is a bit of a charming blunderer while Fflur Wyn's Susanna is the more capable of devising ways of foiling the plans of the Count. Máire Flavin's Countess is a wonderful example of restrained dignity while Quirijn de Lang's lecherous Count channels Basil Fawlty's seething anger as his plans are constantly frustrated.
Opera North's production of The Marriage of Figaro is a highly accessible version of a classic that will delight opera enthusiasts and provide an excellent introduction for newcomers wishing to try an art form that often appears daunting.
(Opera North's The Marriage of Figaro is at The Lowry on 10, 12 and 14 March 2020.)
Reviewer: David Cunningham