The Master Builder
Henrik Ibsen, in a new adaptation by David Hare
Old Vic Theatre
–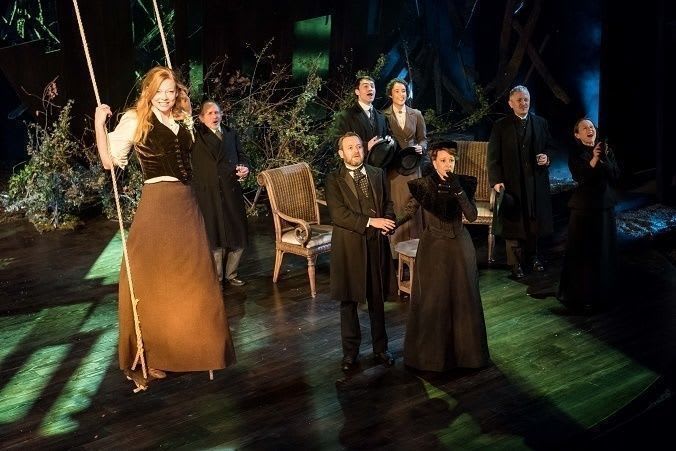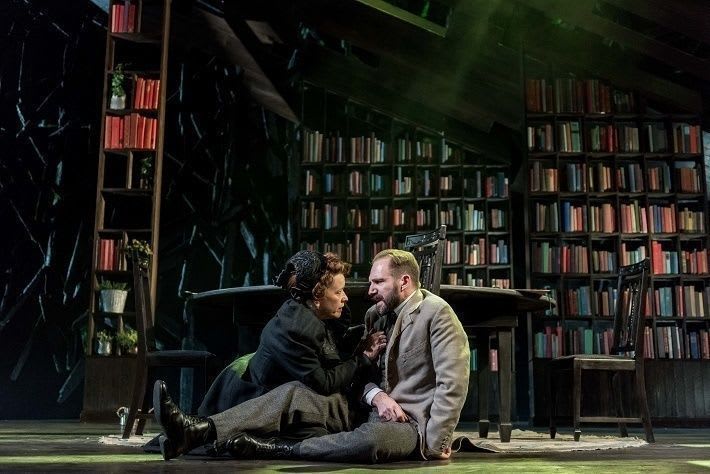 Theatrical nights out do not come much better than this gripping production of an Ibsen classic. This production from the Old Vic's Artistic Director Matthew Warchus is very much the sum of a series of perfectly-matched parts.
The starting point is Henrik Ibsen's combination of myth, tragedy and incisive psychological insight given contemporary immediacy by a direct and, at times, witty new adaptation from Sir David Hare.
Warchus has then brought together a well-balanced cast drawn from across the globe and led by Ralph Fiennes as Halvard Solness, The Master Builder of the title.
The leading figure's fate can be divined before a single actor appears on stage thanks to a towering but fragile set designed by Rob Howell to offer symbolic significance to a tale that is almost Faustian, although the guilt-haunted Solness never actively sought a pact with the darker powers.
The opening scenes depict a callous, slave-driving businessman whose behaviour borders on vindictiveness. Once his underlying motivations become apparent, even that view can almost seem sympathetic, given his indisputably cruel treatment of Martin Hutson's talented apprentice Ragnar and its consequences.
However, it is women that bring out the best and worst in this man. American actress Linda Emond sympathetically portrays his wife Aline, destroyed a decade previously by a devastating period during which her fortunes sank as surely as those of her husband rose. Despite her difficulties, this seemingly weak woman provides unexpected emotional support to an apparently philandering, psychologically troubled partner.
Solness also has an indefinable attraction for every young woman whom he meets. From the beginning, Charlie Cameron as his innocent, timorous bookkeeper Kaya is in thrall to the unqualified architect, despite her engagement to Ragnar.
At the other end of the scale is bold, wild Hilde Wangel, the freest of spirits and a potential nemesis. In this role, Sarah Snook, a revelation from Australia who has every chance of becoming a household name far beyond her homeland in the very near future, delivers a muscular but impeccably judged performance as a young woman whose certainties eventually have a devastating effect on the leading character and by extension those that love him.
What we begin to see in three acts that last the best part of three hours (including two lengthy intervals) is how the leading man's passion and strength hide cowardly weakness but build towards the most dramatic of endings (thanks in part to Mr Howell's set), during which Solness is forced to confront his demons in an effort to achieve freedom and cathartic liberation.
The combined efforts of all involved ensure that what could easily have been The Ralph Fiennes Show becomes something much more, an almost perfect rendition of a familiar play that brings out hidden meaning and increases the depth of understanding of a contradictory central character, given heart and soul by Fiennes in a performance and production that will long live in the memory.
Reviewer: Philip Fisher