The Meat Cabaret
The Company; music and lyrics by Lawrence Hart and Isabelle Woolley
Slap 'N' Tickle Theatre Company
[email protected]
–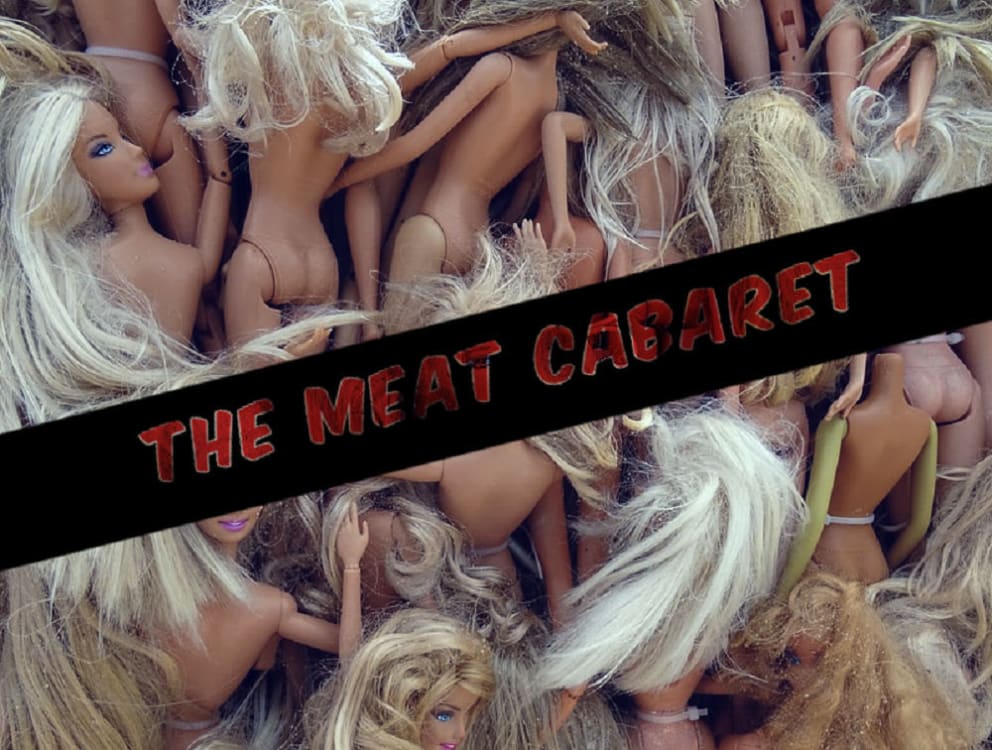 The Meat Cabaret takes a surreal and somewhat nasty look at the online beauty industry where humans are treated as commodities.
A Beauty Blogger (Madeline Gordon) is rehearsing for her online beauty class. She is shocked to find, in the manner of The Twilight Zone, she has somehow tuned into a weird cabaret in which the tawdry and grim nature of the beauty industry is laid bare. The Blogger is increasingly horrified by the antics of a grinning Master Carver (Lawrence Hart in Heath Ledger-style Joker whiteface), a torch singer Miss Steak (Isabelle Woolley) and a vampish Baby Beef (Lizzie Wootten).
The points made by Slap 'N' Tickle Theatre Company are not subtle but then the company sets out to disturb and shock rather than be gently provocative. The creeping horror comes not from ghosts or supernatural events but rather the feeling things are not as they should be or perhaps that we are seeing too much—the skull beneath the skin.
The style of presentation is deliberately disturbing. Baby Beef cavorts around in bathwater that is discoloured, possibly blood-stained, and the experiences she describes—feet is stirrups—could be medical as much as sexual. Miss Steak's come-hither torch song gradually develops to equate herself to a piece of meat ("Skin, hair, rump, hips, I know what's on your lips"). The imagery is crude and dismissive: "Use us up, pat our butts and send us on our way".
The Meat Cabaret is a creepy play that really gets under your skin.
Reviewer: David Cunningham