The Mentalists
Richard Bean
Wyndham's Theatre
–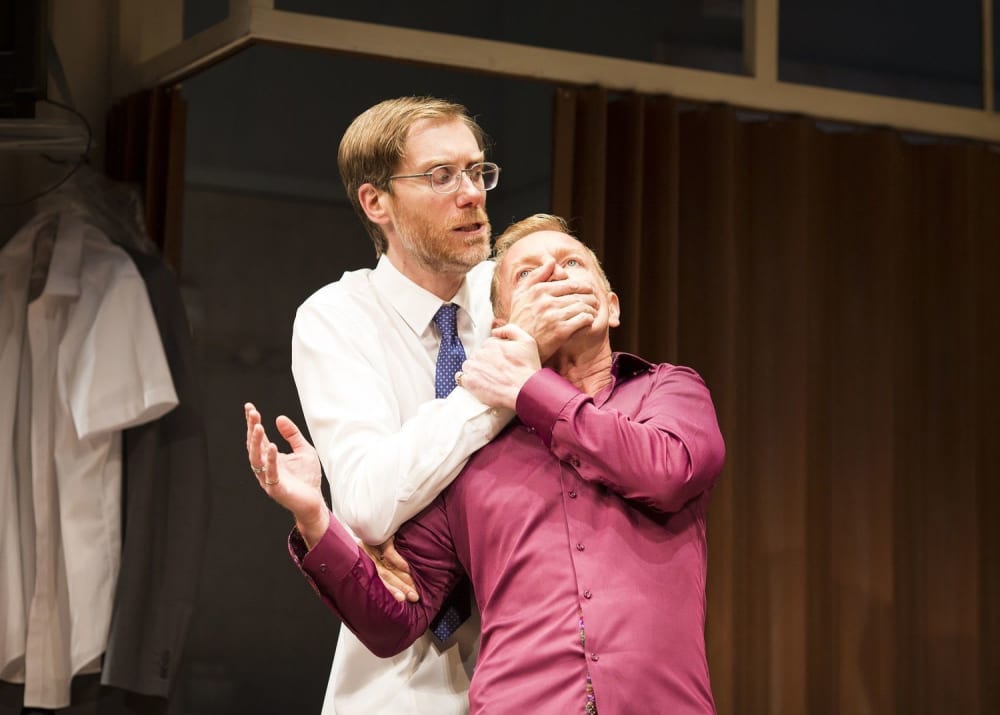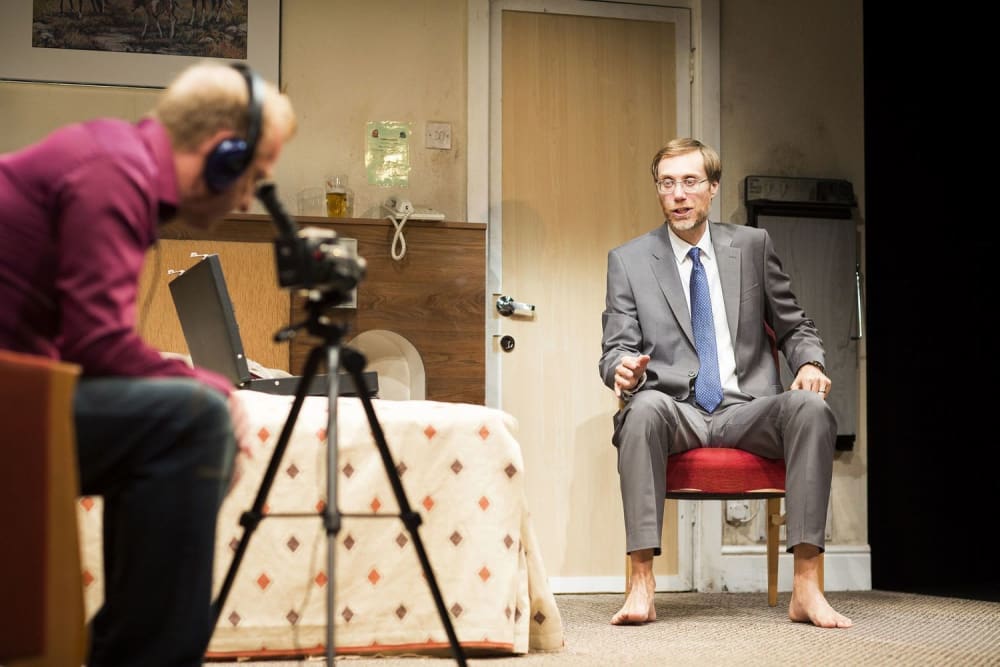 The Mentalists is an absurdist comedy, first seen in a temporary space at the National Theatre in 2002, that has echoes of Pinter's The Dumb Waiter.
This revival by Abbey Wright has made it to the West End on the backs of two popular TV names. Gavin and Stacey and Harry Potter favourite Steffan Rhodri has been cast opposite Stephen Merchant, who is best known for co-writing, directing and performing in The Office and Extras.
The two-hander is set in a none-too-salubrious Finsbury Park hotel room, where Merchant as Ted, a fleet manager from the West Country, and Rhodri's London hairdresser Morrie have booked themselves in for a night.
It takes a considerable time to establish the basics, i.e. who they are, what they have in common and why they are there.
Indeed, even by the interval in a play that runs for only 1¾ hours including the break, none of these questions has been definitively answered.
Even the main facts that have been established make only limited sense. Ted has hired Morrie, his best mate, to make a home movie and both have a tendency to launch into lengthy speeches that go nowhere.
Rather than pornography, which had seemed the best bet, the film turns out to be a lengthy diatribe about the prospect for a utopian future based on the philosophy and psychology of The Mentalists. This was a group that included Freud and who might just have discovered the secret of eternal happiness.
As ever with Richard Bean, the sometimes seemingly random flow of ideas is punctuated with some cracking jokes.
After the interval, matters become darker and even more Pinteresque, while the jokes get better, as we discover the answers to many of the questions posed above.
The plotting also becomes less abstract as we discover more about the personal histories of the two men and their relationship from boyhood.
In the latter stages, the back-story that has led Ted to the hotel takes the evening towards an unpredictable but plausible ending.
Steffan Rhodri selflessly plays the lugubrious straight man for much of the play, carelessly getting laughs as he does so, while the 6'7" Merchant has something of John Cleese about him when he clowns around as joker Ted.
The Mentalists does not match the consistent, mouthwatering comedy of One Man, Two Guvnors and lacks the depth the one has come to expect from Richard Bean at his best.
Given the casting, it should still sell well and is most likely to appeal to fans of The Office, who are likely to appreciate the zany, understated humour and the opportunity to see a couple of much-loved stars on stage.
Reviewer: Philip Fisher