The Merchant of Venice
William Shakespeare
Royal Shakespeare Company
–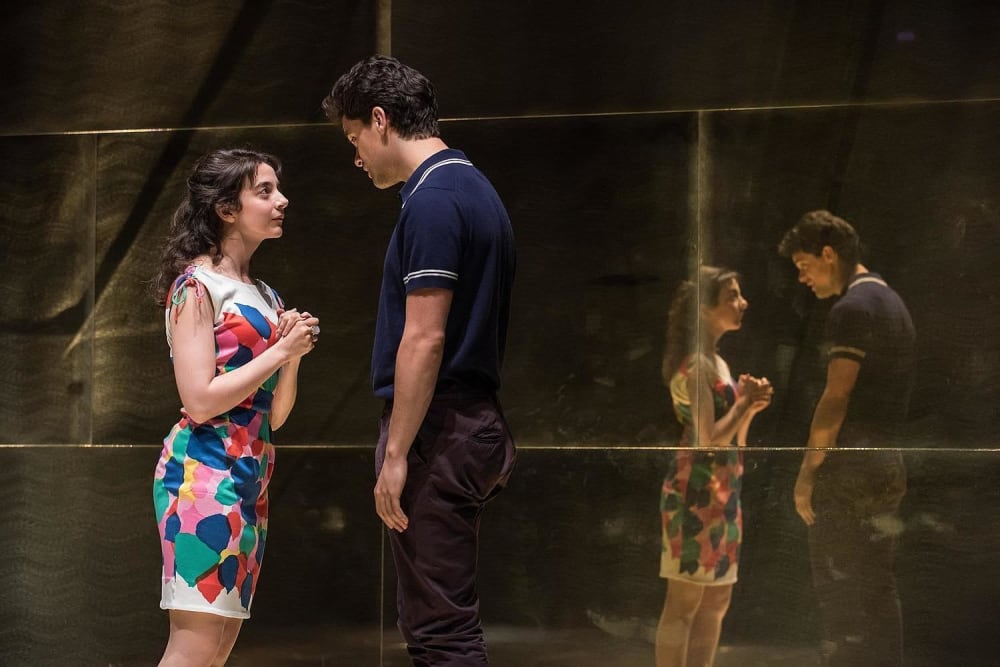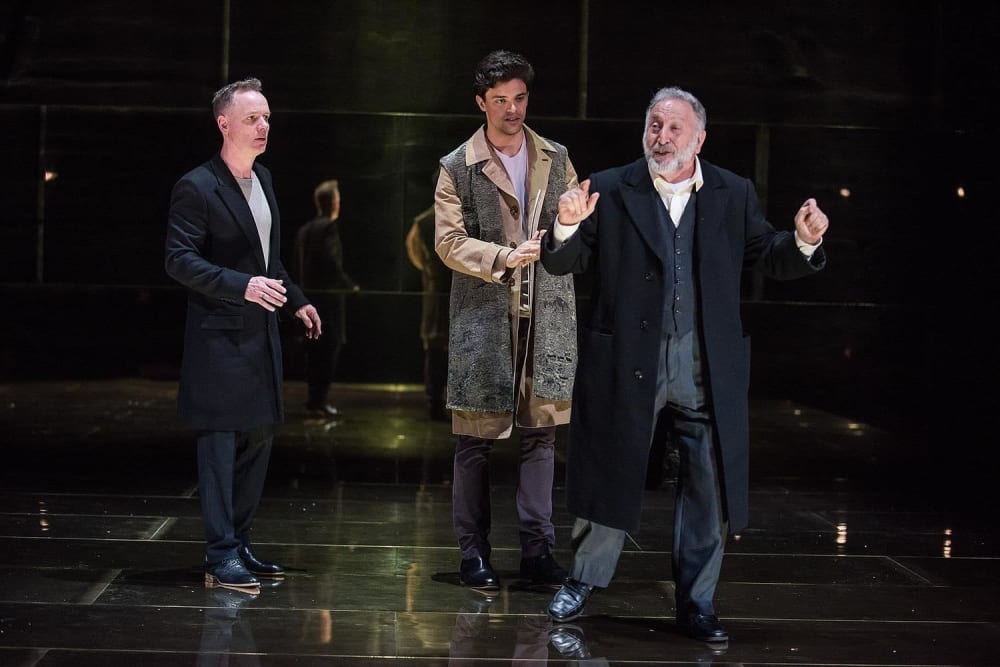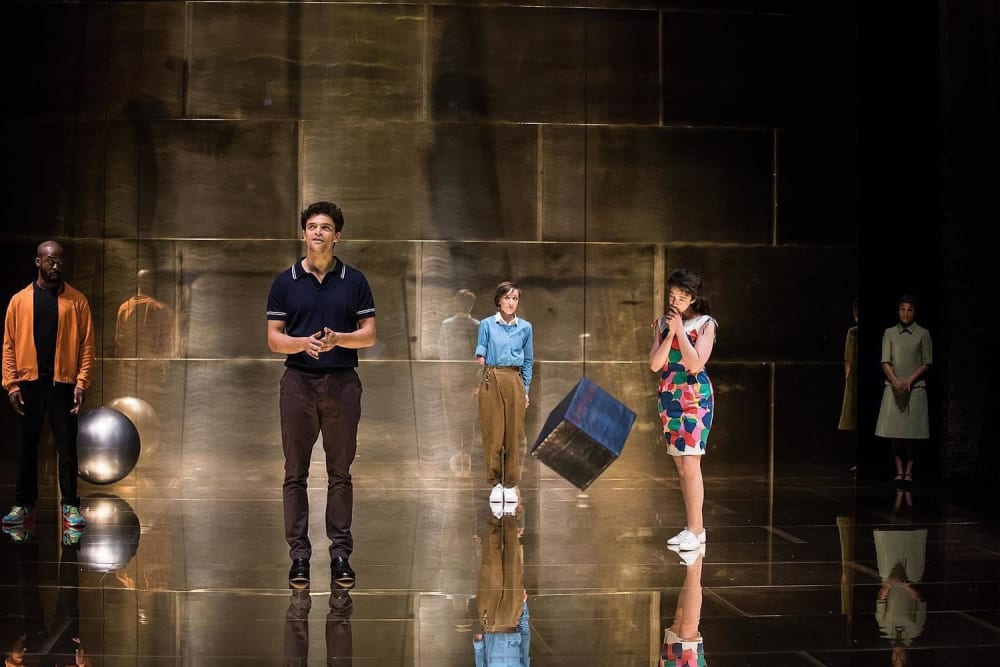 This 2015 production from the RSC is broadcast as part of the BBC Culture in Quarantine Shakespeare season, available on the BBC iPlayer.
Director Polly Findlay has chosen to update The Merchant of Venice for a 21st-century audience, with the young a particular target.
This means that the performers appear in bright, modern costumes, created by Anette Guther to look as if they have an expensive, designer-led aesthetic.
Johannes Schütz's set is also literally bright and shiny, since the back wall is mirrored, while the stage itself is formed of reflecting gold panels. To top off the visual effect, at the start of the evening, a round pendulum is set in motion and reminds viewers of time passing throughout the duration of just over two hours.
The behaviour and body language fit in with the contemporary setting, which can conflict with the text on occasion.
While it has frequently been posited that the relationship between Antonio and Bassanio could be homosexual, a full-on snog within the first five minutes, followed by a repeat in front of the latter's new wife, seems over the top.
Some might see the casting of Palestinian actor Makram J Khoury as Shylock, the put-upon Jewish moneylender, as equally controversial. Either way, he gives a heartfelt rendition that cannot help but elicit sympathy for a difficult character.
This view is justified and consolidated, since Shylock's main interlocutor, Jamie Ballard's Antonio, may be sensitive but, contrarily, he is also a volatile, racist bully.
Their uncomfortable business dealings are engendered by the need of Jacob Fortune-Lloyd's feckless, laddish Bassanio for cash to pursue his love for wealthy heiress Portia.
The lady played by Patsy Ferran is only too keen to oblige but not until her father's dying wishes are fulfilled.
This leads to one of the evening's incongruities, since it is hard to believe that this swaggering Bassanio would have chosen the lead casket leading to love and marriage ahead of either of the others.
The court scene is very well played, particularly in the characters of Portia and Shylock, each convincingly changing course as new facts are revealed.
Comedy is also always to the fore, especially in the scenes involving Tim Samuels, literally playing Launcelot Gobbo as a clown.
Some may feel that there are too many gratuitous modern intrusions into the core of Shakespeare's play, but this will undoubtedly increase the appeal for younger audiences, even if it weakens some of the original messages.
However, the particular strength of this production lies in a stream of memorable performances. Patsy Ferran stands out as a particularly expressive Portia, equally good both in male and female garb. She gets notable support, especially from two men in conflicting roles, Makram J Khoury and Jamie Ballard, each of whom switches in opposite directions between jubilation and pain with alacrity.
Reviewer: Philip Fisher