The Merchant of Venice
William Shakespeare
Shakespeare's Globe
–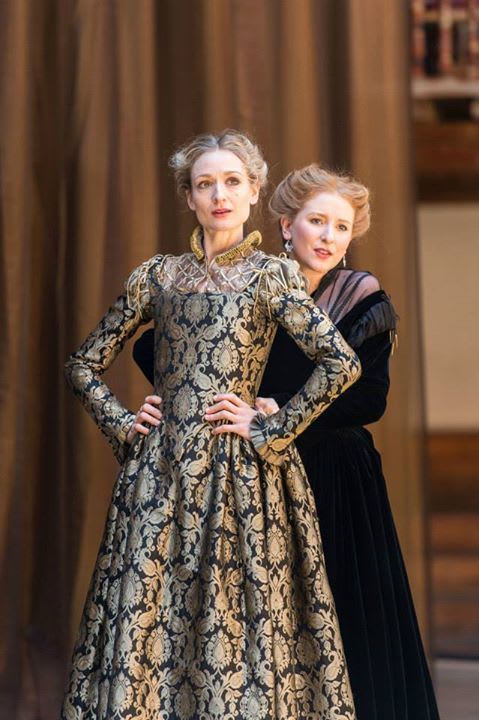 The Globe's Justice and Mercy Season has opened in storming fashion with a radical but extremely satisfying production of The Merchant of Venice, directed by Jonathan Munby, which will long live in the memory.
It is built around a particularly fine performance as Shylock from Jonathan Pryce, taking time out between TV work starring in Wolf Hall and Game of Thrones. To make him feel at home, the merchant's daughter Jessica is capably played by a young lady called Phoebe Pryce, the star's own daughter.
The main thread that runs through the 2¾ hours is of anti-Semitism and worse. Antonio, generally regarded as a badly wrong man, behaves cruelly towards Shylock in the early scenes and he is not alone. Indeed, the Jew points out that his commercial activities have harmed not only the money-lender but his whole "tribe".
However, it gets worse when Antonio, played by Dominic Mafham, insults and then literally physically attacks the usurer with absolutely no justification.
This is the kind of back-story that lends the court scene, in which Shylock attempts to exact revenge, perfect meaning.
By then, Antonio has the good fortune to be defended by a young lawyer who just happens to be the woman that led him into debt, albeit indirectly. Quite why Antonio should have been willing to lend vast sums of money to such a wastrel as Bassanio is something of a mystery.
Equally unintelligible is Rachel Pickup's Portia falling for Daniel Lapaine as a playboy Bassanio, though sexual attraction was probably more significant in her decision-making than commitment or intellect.
This is a woman who cares about appearance, having no qualms about racially insulting the Prince of Morocco (Scott Karim), though her reservations about Christopher Logan's ridiculously camp but crowd-pleasing Prince of Arragon are instantly justifiable.
The early scenes feature this venue's trademark desire to wring every ounce of comedy out of Shakespeare, helping along the way where necessary.
Jonathan Munby has created the funniest The Merchant of Venice that any viewer will have seen, immensely helped by cameos from Stefan Adegbola clowning around as Launcelot Gobbo (ably assisted by two wary groundlings) and David Sturzaker portraying lecherous, drunken Gratiano.
Some might struggle to accept the use of very modern body language, especially from Portia and her maid Nerissa (Dorothea Myer-Bennett). This conflicts with some gorgeous Jacobean-era costumes designed by Mike Britton and the period musical compositions of Jules Maxwell.
When it comes to the serious business, the transition works well, thanks to the sympathy and empathy that Jonathan Pryce is able to wring out of a character who would probably have been seen as a heathen infidel in Shakespeare's time.
It would be a shame to spoil the final scene, which once again is unique but deeply moving and brings a totally coherent and meaningful journey for Shylock and so many around him to a satisfying, if uncomfortable, closure.
This is the Globe at its very best and should be compulsory viewing for anyone with an interest in Shakespeare, Jonathan Pryce or religious intolerance.
Reviewer: Philip Fisher