The Miser
Molière, freely adapted by Sean Foley and Phil Porter
Garrick Theatre
–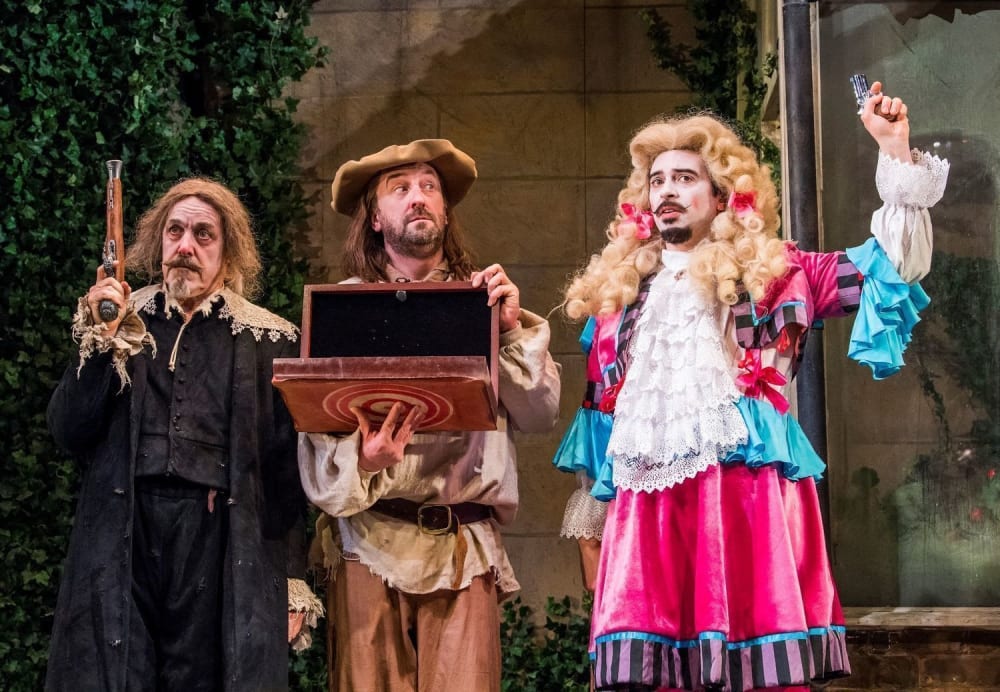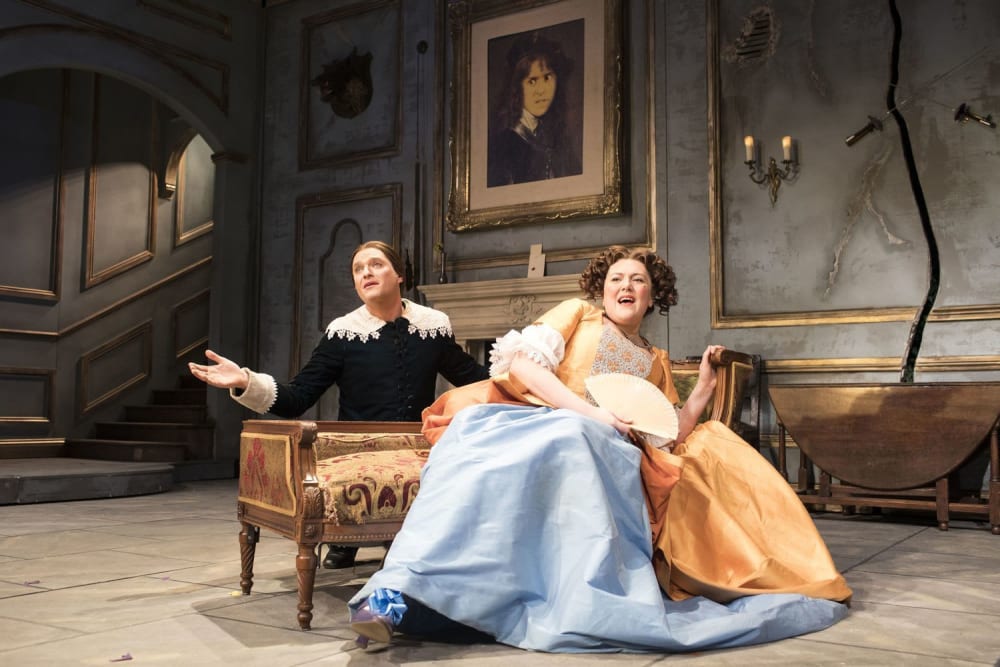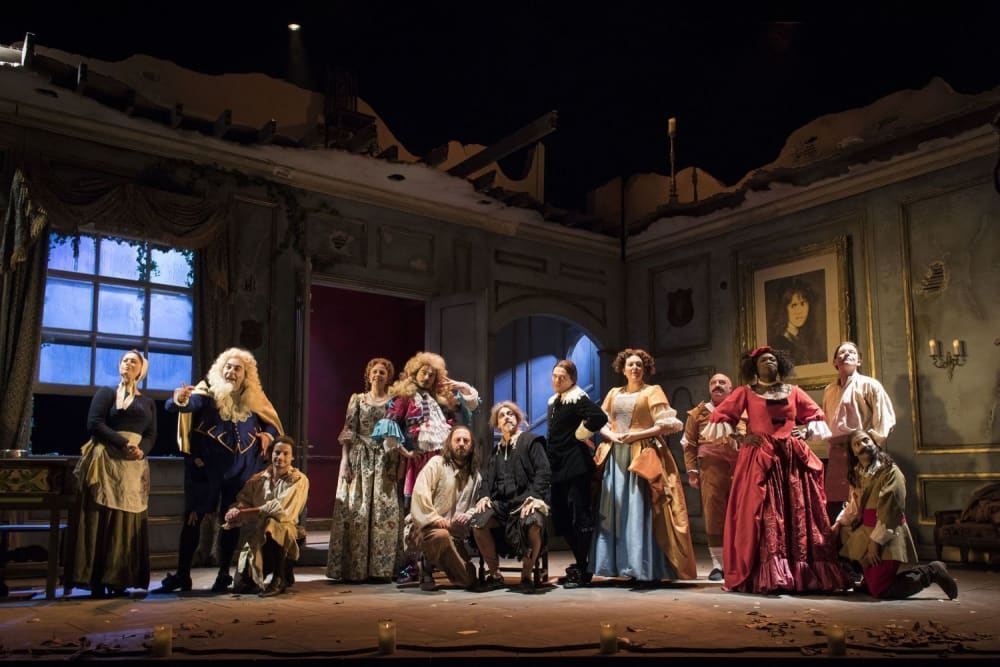 The words "freely adapted" should always put readers on warning. At the very least, the chances are that the original will be sharing the glory with the ideas of the free adapter(s), in this case Sean Foley who also directs and Phil Porter.
On this occasion, Molière's 349-year-old classic provides little more than the barest of bones for 2½ hours of lightweight, anachronistic modern comedy primarily designed to appeal to fans of the high profile comedians involved, several of whom have limited experience of working in the theatre either recently or ever.
The result is likely to result in a mixed reaction. Lovers of theatre and subtle timeless humour will probably use the interval to escape, given that the connections with the original are barely noticeable with something rather crude and arguably not as funny inserted instead.
On the other hand, those into brash stand-up and undemanding TV sitcoms might well be laughing themselves silly.
Griff Rhys Jones plays Harpagon, the ultimate elderly miser in love with nothing but money. Throughout, the actor gives his character the demeanour of a doddery, upper-class idiot unaware of his surroundings or the motivations of friends, family or menials.
His children, Elise and Cléante played by Katy Wix and Ryan Gage, both have speech impediments so bad as to make them periodically unintelligible, which is unhelpfully a tasteless disease that also spreads to infect a couple of other actors, literally swallowing many of the writers' jokes.
Both are in love with unsuitable (i.e. poor) potential spouses, while dear Dad fancies an advantageous marriage for himself, injecting what should be the major ingredients in a high quality, classic French comedy of the kind that has delighted generation after generation around the world.
Instead, a stream of verbal and physical gags whizz around, many generated by Lee Mack as an uppity servant or, more accurately, a dressed-up stand-up given to dry, northern asides. His place in the household is inexplicable, although the performer carries the evening.
While so many others are garbling their words, Mathew Horne speaks impeccably in the role of Valére, the supposedly impecunious suitor to Elise, who just happens to be a rich man playing at a servant in order to win the lady's hand and charm her father.
Throughout, the style smacks of pantomime, albeit given an adult twist with double entendres and Carry On type comedy designed to get easy laughs. Inevitably this will have massive appeal to a certain class of theatregoer, while repelling others.
Reviewer: Philip Fisher