The Miser
Molière in a new version by Ranjit Bolt
Stratford Festival
Stratford Festival Theatre
From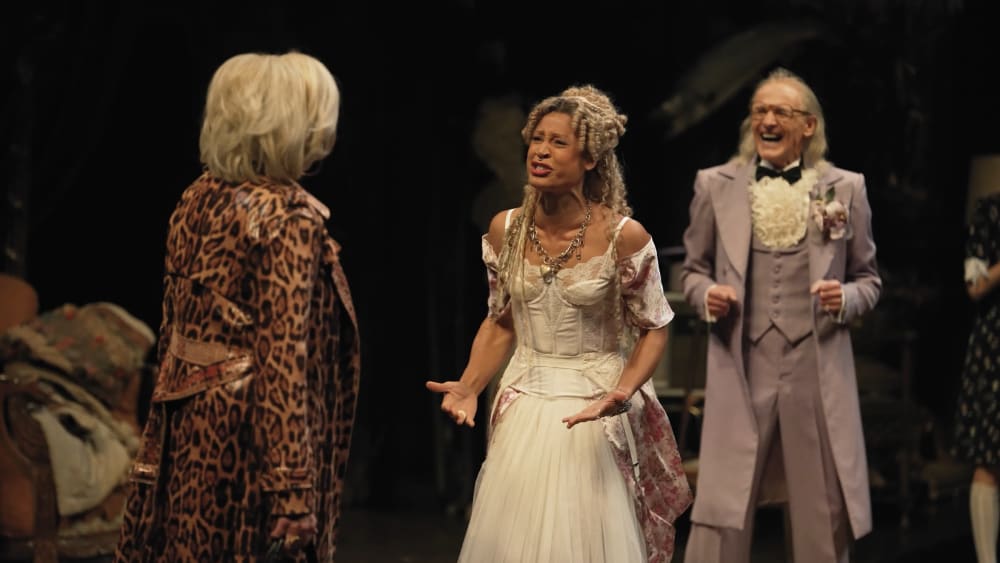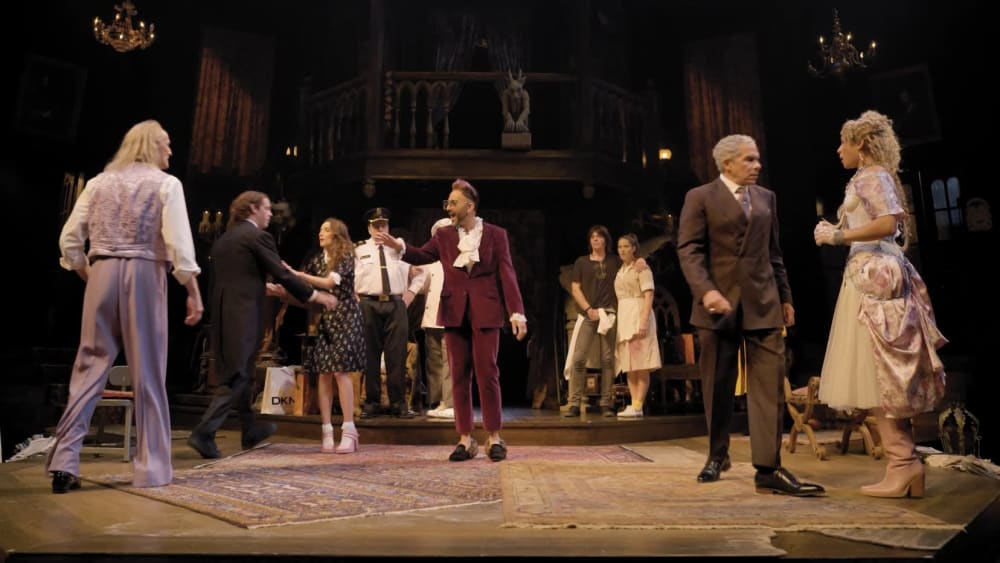 Had his stage immortality been reflected in life, 2022 would have been Molière's 400th birthday. Stratford Festival has chosen to commemorate the anniversary by reviving one of the French playwright's most popular works in a production filmed in front of a live audience last October.
The company's Artistic Director, Antoni Cimolino, is helming the show himself, using a new version by Ranjit Bolt so modern that, in addition to high-tech gadgetry, it includes witty references to Donald Trump and mask-wearing audiences.
Viewers will have their own opinion regarding modernisations of classics. They are usually more accessible, speak more directly to contemporary audiences and allow directors and translators to ship in additional comic moments. At times, they can also overwhelm the original.
They are certainly becoming the norm, with traditional productions of playwrights like Molière few and far between.
This version from Molière expert Ranjit Bolt is built around one of Stratford's favourite sons. Colm Feore excels in the title role, albeit, rather than the original French Harpagon, the central character is now a Canadian Harper. He is still greedily repulsive with long, greasy hair and, like everyone else on show, an eccentric taste in Julie Fox-designed costumes—everything from a moth-eaten cardigan to a garish lavender suit.
Septuagenarian Harper's primary characteristic is overriding love of money for which he will sacrifice absolutely anything, including the happiness of his two children, Eleanor played by Alexandra Lainfiesta and Qasim Khan's Charlie.
As a result of penny-pinching, the rich man's home looks more like a junk shop, while every servant hates their master. The only seeming exception is Victor portrayed by Jamie Mac, who does a good job of covering his distaste, primarily because the young man is secretly wooing Eleanor.
At the same time, her brother has his heart set on Beck Lloyd as Marianne. This is where the play's comedy gets most of its impetus, since Charlie finds himself competing for her hand with his father, even though the patriarch is old enough to be her grandfather.
While Colm Feore is the undoubted star, the quartet of young would-be lovers each has his or her moment. In subsidiary roles, Lucy Peacock and Ron Kennell respectively playing matchmaker Fay and chef / chauffeur Jack do a good job of scene stealing whenever the opportunity allows.
Pleasingly, Antoni Cimolino shows due respect to the situation comedy of the original, which inevitably gets laughs as it has done for the last four centuries, while many of the modernisations are also successful in a 100-minute recording that is great fun throughout.
The Miser is available via the [email protected] web site as part of the Festival's 70th anniversary celebrations. Subscriptions cost $10 a month and allow access to a wide back catalogue as well as six productions from the recent season, appearing gradually through the early part of 2023.
Reviewer: Philip Fisher