The Motherf**ker with the Hat
Stephen Adly Guirgis
Lyttelton Theatre (National)
–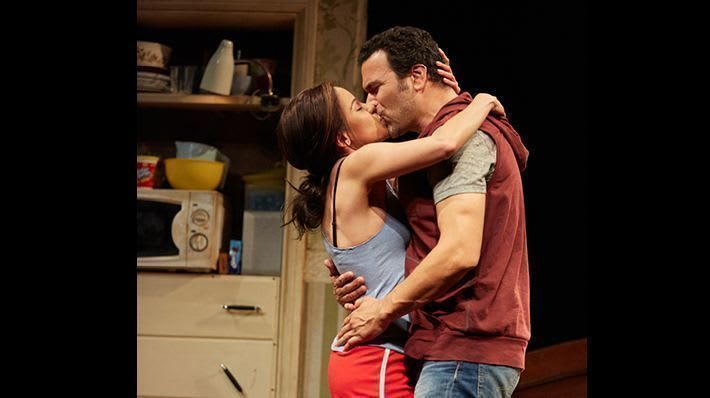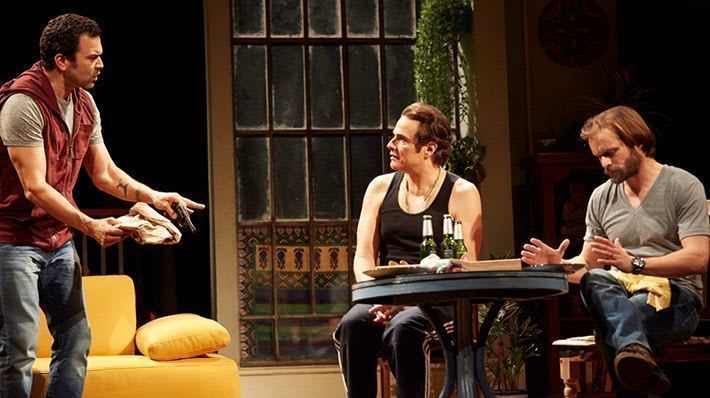 The Motherf**ker with the Hat is a seriously unconventional contemporary love story brought over from Broadway, where a high profile cast was directed by Anna D Shapiro included Chris Rock and Elizabeth Rodriguez as far back as 2011.
The leads in this British première are played by a trio of perfectly cast American actors, accompanied by two Brits under the excellent direction of the Tricycle's Indhu Rubasingham.
In the opening scene, played out in a grungy Times Square bedsit in Robert Jones's ingenious design, ex-con Jackie and coke addict Veronica experience a rare sentiment for dirt-poor Latino New Yorkers, happiness.
The Puerto Rican immigrants are deeply in love and Ricardo Chavira's often bewildered Jackie has found a job with prospects.
Then, as in some Ben Travers farce, he spots an alien pork pie hat and, like a latter-day Othello or Leontes, the green-eyed monster of jealousy takes over.
By this point, viewers who are easily offended will already have realised that this is not a play for them. The language is beautiful and flows but, as the title predicts, is rarely short on expletives.
In particular, the playwright and his actors score highly both with set piece speeches and more particularly high octane arguments that always threaten to spill over into something more physical.
Love turns to hatred at the drop of a hat, as Jackie interrogates the wonderful Flor de Liz Perez's fiery character, despite her strenuous protestations of innocence.
For the next 100 minutes, with addictions (ironically including health foods) as an underlying theme, Stephen Adly Guirgis runs every variation on the subjects of love and illicit passion, using only five characters, each memorable for different reasons.
Despite the occasional lapse, Jackie is loyalty personified. Veronica loves him but suffers as a result of addiction. She had also succumbed to loneliness and sweet-talking during 26 long months of his incarcerated absence.
The rock supporting our anti-hero's rehabilitation is Alec Newman's Ralph, his sponsor—a kind of cross between a friend and a parole officer.
Ralph talks a duplicitously good game and is there for his pal. However, when his wife Nathalie Armin as Victoria desperately comes on to Jackie, she tells a few more home truths than are wise, given the latter's fragile state of mind.
Cousin Julio, the fifth character, is a fine comic creation played by Yul Vásquez, who received a Tony nomination when he originated the part. Somehow, gets close to combining the qualities of a "faggot" with a desire to emulate Jean-Claude Van Damme.
The consequences of this rich, explosive mixture of characters are hilarious with everyone a victim, especially that disloyal hat.
What had initially seemed like a brash but extremely funny sex comedy soon takes on a very different character. The Motherf**ker with the Hat is an insightful and at times tender exploration of love in a world where there are far too many distractions for it to run smoothly.
Somehow, Stephen Adly Guirgis manages to balance comedy and pathos to perfection and presents British audiences with a fresh and vibrant experience that deserves to be one of the summer's big hits.
Reviewer: Philip Fisher