The Mountaintop
Katori Hall
Fio
The Other Room at Porters, Cardiff
–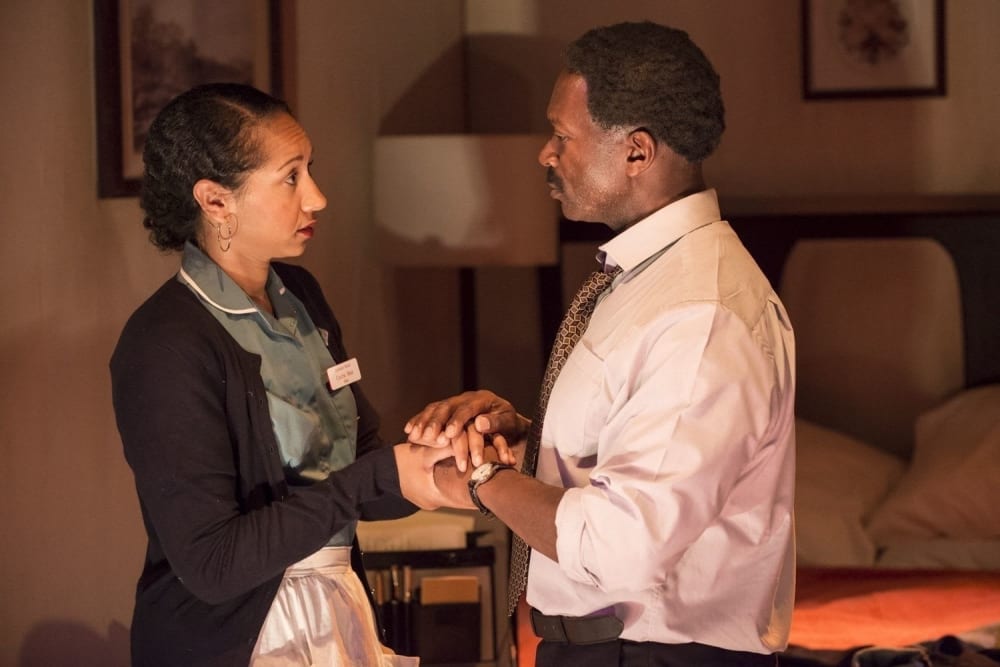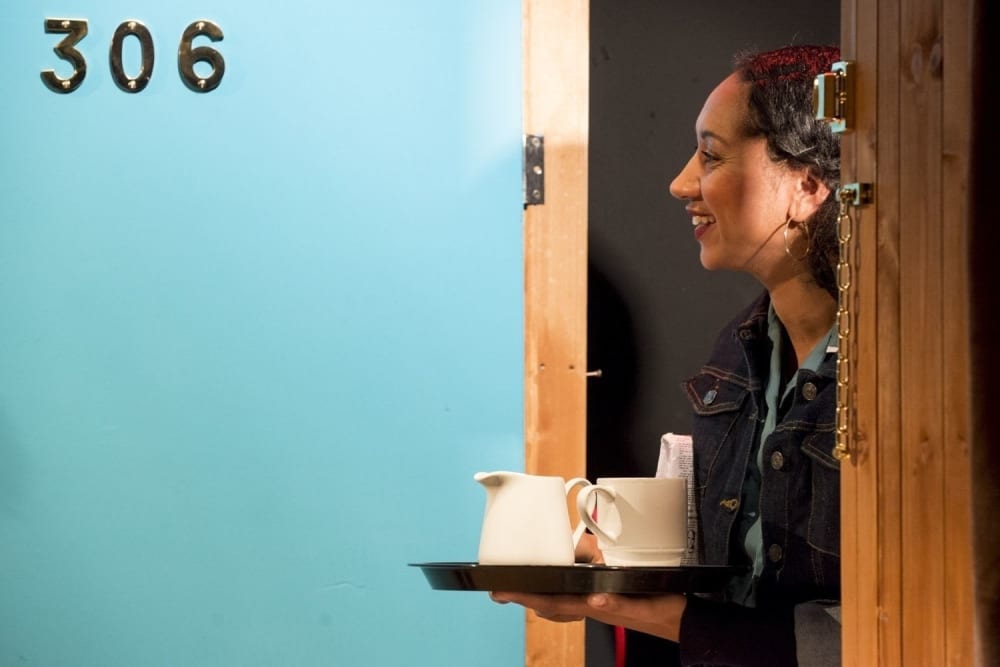 For the first presentation in its autumn season of curated (rather than self-generated) work, The Other Room has teamed up with Fio to bring African-American writer Katori Hall's breakthrough play to Wales for the first time.
The Mountaintop premièred in London in 2009 and has been much performed in the UK; including, simultaneously with this production, at London's Young Vic. Although there was a high-profile Broadway production in 2011 (starring Samuel L. Jackson and Angela Bassett), the play seems to have been much more lauded (certainly in terms of awards recognition) over here than over there.
Black-themed work has historically struggled to find an audience in Wales. The combination of a multicultural city, a highly-regarded small venue and a perennially heroic real-life protagonist, however, means that The Mountaintop should be a safe bet in terms of bums on seats; it certainly deserves to be.
We are transported, courtesy of Stacey-Jo Atkinson's detail-rich set, to a small motel-room in 1968. It is a stormy April night in Memphis, Tennessee and the Reverend Doctor Martin Luther King has just checked in; he is hoping to prepare an inspirational speech, prior to settling down for a much-needed night's sleep.
He is soon interrupted, however, by a charming young chambermaid, Camae, who brings him coffee. They gently flirt. Then they argue. And then things get Biblical.
Mensah Bediako is effortlessly authoritative, even though he plays Dr King as an ordinary man with ordinary weaknesses (cigarettes, whisky, women other than his wife), but painfully conscious of the extraordinary burden he bears as the man who is expected to lead his people to freedom. We see him checking the room for bugs, aware that his enemies are looking to use his personal failings to damage his reputation, and with it, his cause. We wince with him as Alexandra Riley's Camae shines a merciless light on those failings, and forces him to confront his mortality.
Riley impresses hugely, inhabiting a character who has to transform from a ditsy girl-child into a Malcolm X-style firebrand, and then into something else again. She remains sympathetic throughout, making Camae's earthy mysticism entirely believable.
Needless to say, Hall's text is not some simplistic "racism is bad" tract. It is witty and wise, wearing its anger and intellectualism lightly, even if it inevitably tends towards the omnisciently poetic as the climax approaches.
It is not hard to see why The Mountaintop has impressed audiences and critics on this side of the Atlantic. We are not as over-familiar with the subject matter as our American cousins, and other nations' problems are always easier to swallow than our own. There is also the fact that it takes religion and spirituality seriously, which is something of a novelty over here.
Director Abdul Shayek is well served by lighting designer Jane Lalljee and sound designer Dan Lawrence, who subtly shift us between different realities. Zakk Hein's video projections are subtly suggestive, at least until an unavoidable didacticism creeps in towards the end.
Like all the best political plays, The Mountaintop paints a complex picture of an irrational universe inhabited by idiosyncratic individuals. Its refusal to spoon-feed us a message renders it all the more emotionally rewarding. This production admirably showcases its many fine qualities.
Reviewer: Othniel Smith