The Mountaintop
Katori Hall
Young Vic (The Clare)
–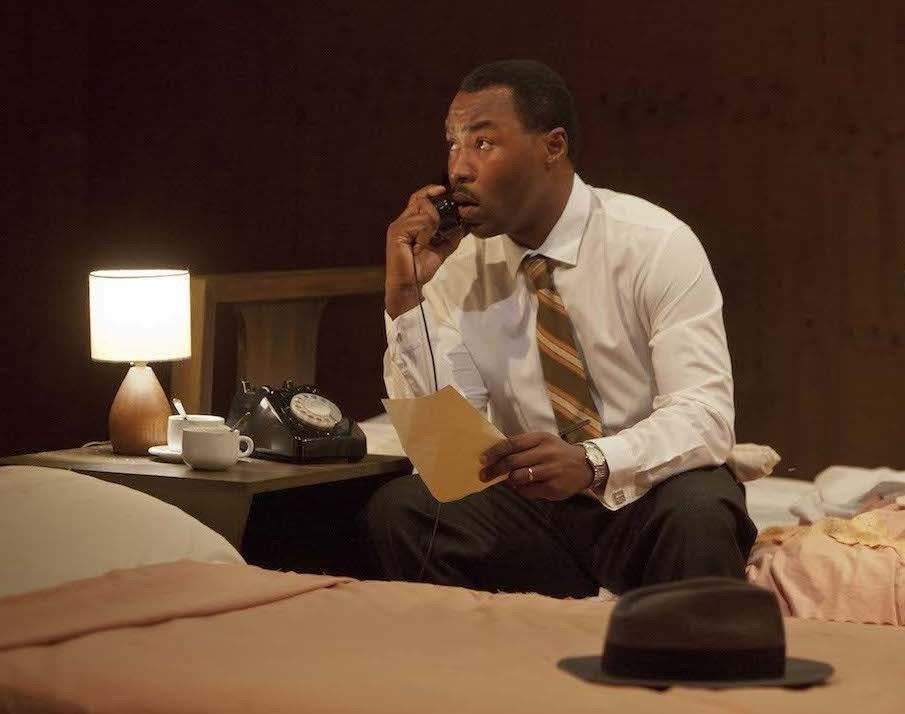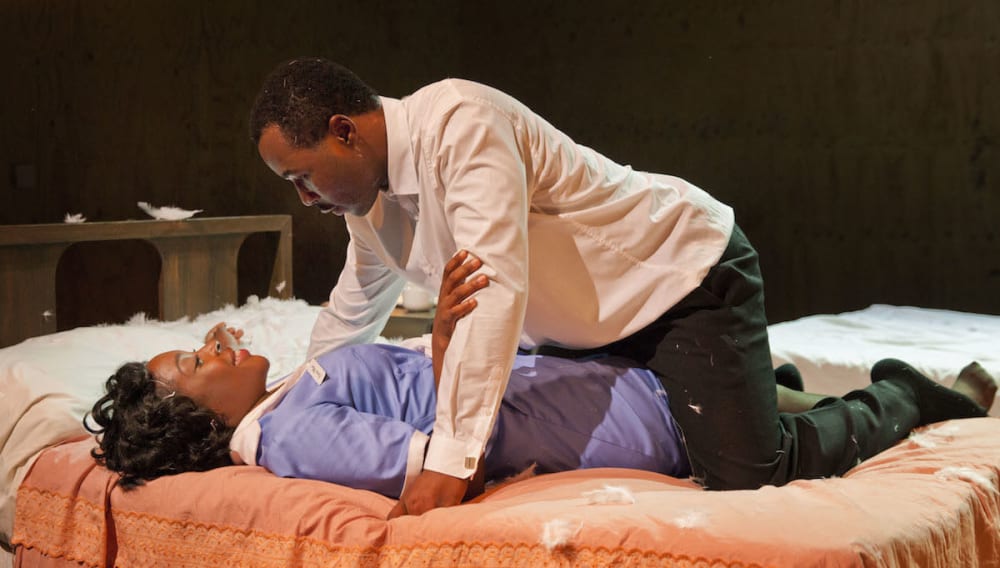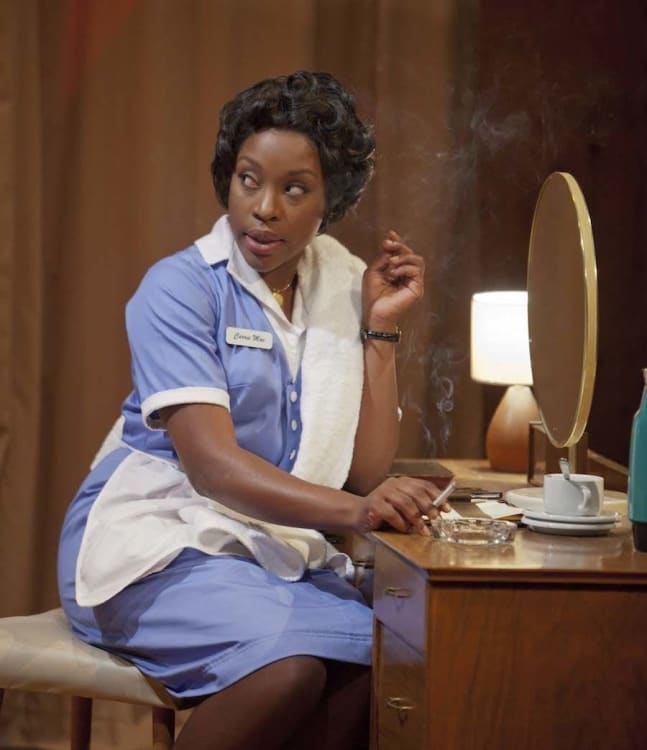 When Katori Hall's The Mountaintop was first produced in 2009, winning the Olivier Award for Best New Play, Barack Obama was newly President and things looked hopeful.
It is a play about Dr Martin Luther King Jnr and this timely revival by director Roy Alexander Weise, coming when Clinton and Trump are in contest, gives the play a much bleaker outlook. As demonstrators protest that Black Lives Matter, it makes Dr King's call it contains to continue the struggle especially relevant.
It is set on the night of 3 April 1968 in the Lorraine Motel in Memphis. King, in the town to support striking black sanitary workers, has that day delivered his "I've been to the Mountaintop" address. Now, back in his motel room, he is waiting for a friend who has gone out to buy cigarettes.
This is the private King: he's tired, he needs to pee, he takes off his shoes and his feet stink. "I'm just a man," he tells the room-service man who brings him coffee, and that's what we see here. But he is a man with a mission and he is honing the speech that he plans for the morrow, a man who knows he's in danger, that he's being watched by the authorities as well as by racist enemies. He checks the room for bugs. There is a big storm in progress with flashes of lightning and thunder. He doesn't like thunder—it sounds to like explosions—but that doesn't stop him from noticing the maid's well-rounded posterior.
She's new: it's the first time he's seen her but she knows him. She's seen him on TV down at Woolworths. He starts flirting a little, she knows what he's up to, plays him along a bit. It's funny, full of little touches revealing character and feeds in its politics gradually.
Hall's script makes it seem completely natural and Gbolahan Obisesan as King (he even looks like him) and Ronke Adekoluejo as maid Camae give stunning performances as their bantering builds to Camae literally putting herself in King's shoes to deliver her own rallying call, partly parody but very passionate.
But Camae says something that makes King suspicious. Is she a CIA plant? Then, as the play moves in surreal mode, it seems she is something much more ominous. The transition from realism is surprising, but it is beautifully handled for the playing remains completely natural.
While everyone in the audience surely knows what will happen next day, King isn't ready for it; there's too much left to do and martyrdom isn't his style.
The play gives King his view from the mountaintop, a sight of his personal Canaan, the Promised Land. For the audience, Camae, in her new persona, offers something different: a rapid review of half a century of black and world history, a helter-skelter montage of continuing struggle that comes right up to date.
This is a fine production that matches the light touch of the writing, handling something very serious with humanity and laughter. With these performances, it also makes you want to see more of these actors as well as more from their director.
Roy Alexander Weise is the winner of this year's JMK Award, set up to commemorate director James Menzies-Kitchen, which awards a production budget of £25,000 together with mentoring and support to create a work for the Young Vic. This is it.
Reviewer: Howard Loxton