The Murder(ed) Musketeers
Michael Spencer
Highly Suspect
[email protected]
–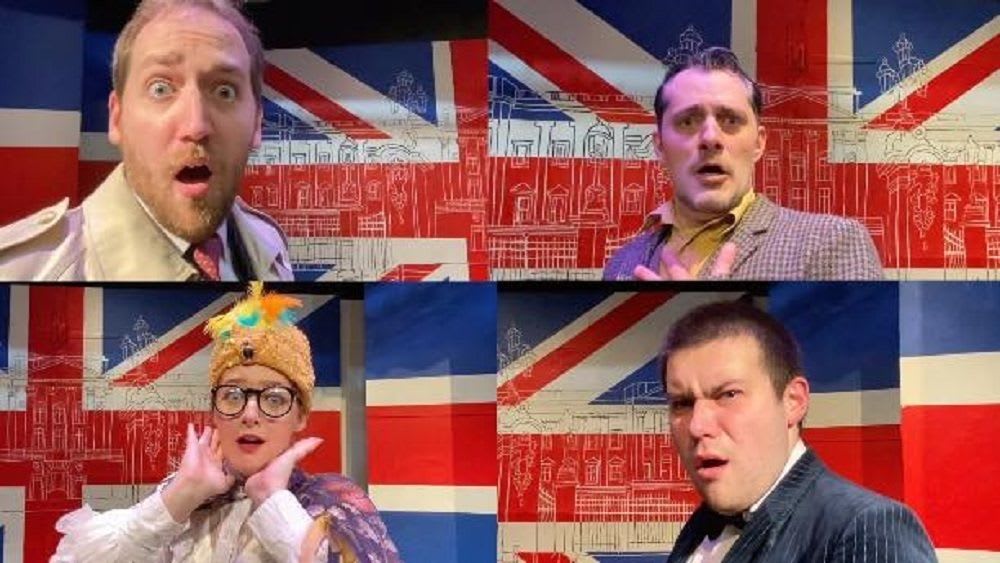 With online theatre, there is a temptation that does not arise in a live environment: if you are not enjoying the play, you can just switch it off. In the case of The Murder(ed) Musketeers, that would be a mistake as the opening is deliberately naff.
In the style of The Play That Goes Wrong, a group of actors are struggling through a performance of Agatha Mystery's The Rat Trap. All the obvious gags are included: the dialogue is pure exposition and speeches are made in grand 'actor' style. But the play is interrupted by the announcement that the actor due to make her entrance has been found dead with her throat cut. The cast adjourn but, as one of them has a contact in the police, can access evidence and decide to have a go at solving the crime while communicating over the Internet—with a little help from the viewers.
It is debatable how far The Murder(ed) Musketeers can be considered a play. Highly Suspect is a Murder Mystery Event Company that organises 'murder mystery' evenings for parties and corporate entertainments. The Murder(ed) Musketeers is very much in the style of such events: the cast, speaking direct to the camera, guide the viewers through the evidence pointing out clues and red herrings and setting out the motivations of the characters.
I've never attended a murder mystery event and have always thought they might be hard work. This turns out to be the case—you cannot hope to follow the twists and turns of this show without a pen and paper to keep notes. The evidence is posted on the company's web site so it can be reviewed at leisure (which feels a bit like doing homework) and the solution is revealed on the web site rather than during the show.
Director Lexie Ward sets a slightly over-the-top atmosphere. The actors all have diva-ish personalities and comic names. The play is, however, clearly a labour of love. Author Michael Spencer might be prepared to include gags about the acting profession but takes the mystery very seriously and expects the viewers to do likewise and make an effort. As with all interactive presentations—what you get out depends on how much you are prepared to put in.
The Murder(ed) Musketeers gives viewers the chance to take part in an interactive event from the comfort of their own homes and for anyone willing to try something new is well worth tackling the mystery.
Reviewer: David Cunningham