The Nether
Jennifer Haley
Company of Sirens / good cop bad cop
Seligman Theatre, Chapter, Cardiff
–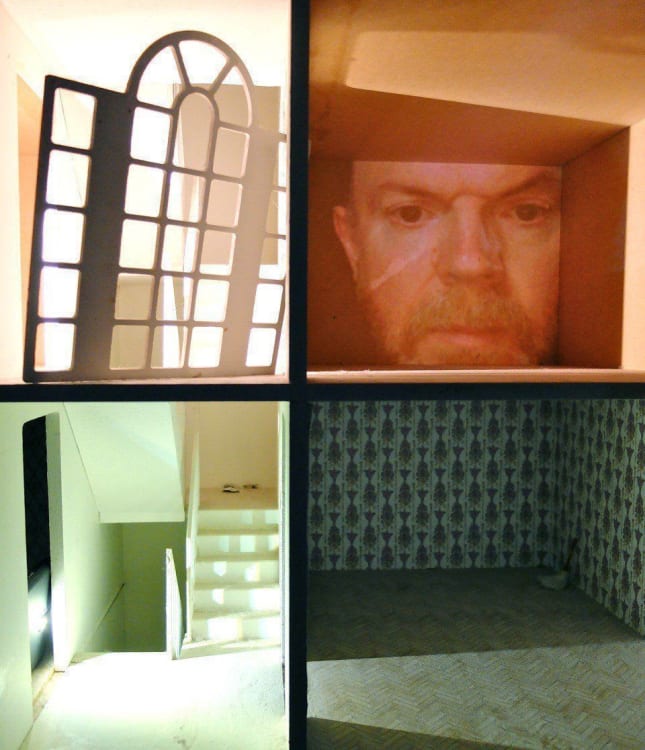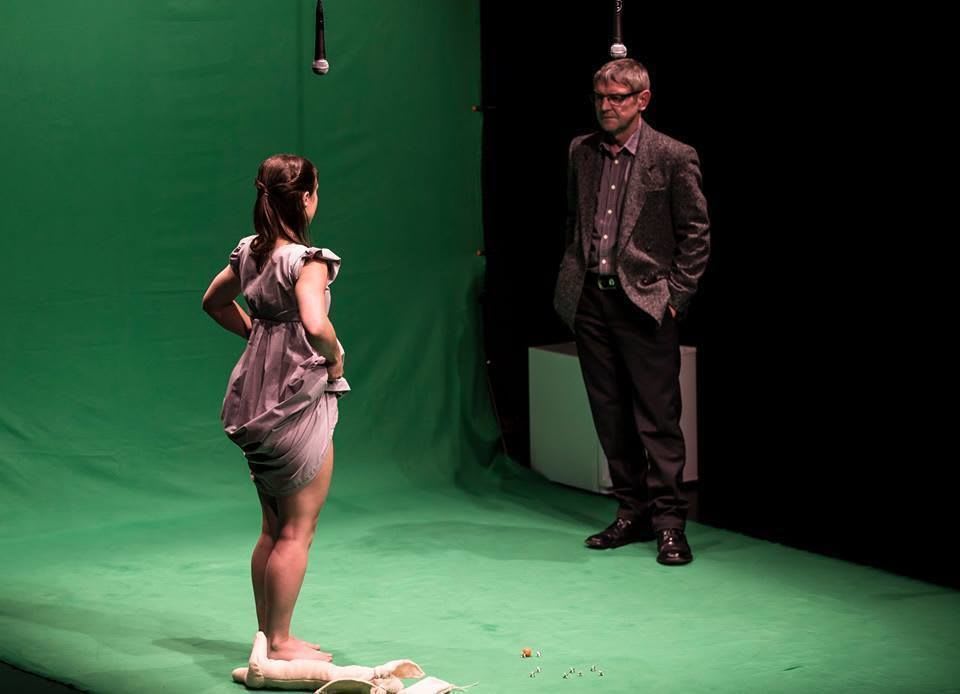 Doubtless there are numerous books and theses currently being written about the emerging genre of plays whose action takes place, at least in part, in the digital realm. The Nether will surely be a key representative of this body of work.
Texan dramatist Jennifer Haley's play won her the Susan Smith Blackburn prize in 2012, and has been much produced in the interim, including off-Broadway and in the West End. This, the Welsh première, is a co-production between Company of Sirens, known for their full-blooded productions of plays by provocative writers such as Philip Ridley, and good cop bad cop, who built their reputation in experimental, physical theatre, in conjunction with companies such as Brith Gof.
The theme of the play seems to be the distinction between heinous acts committed in cyberspace and in the real world. We are all familiar with video games in which the aim is to kill as many of our fellow competitors as possible, prompting concerns over their relationship with real-life violence (school massacres, drone warfare, etc). When it comes to virtual sex, the moral quagmire is even murkier.
In Haley's play, set a little into the future, the Internet has morphed into The Nether, an all-pervasive, immersive network in which most of the world's social and business interactions take place. In one of many hidden corners of The Nether, there exists The Hideaway—a place where people can indulge their paedophilic fantasies.
The play commences in an interrogation-room where Stacey Daly's Morris, a young detective, is interrogating John Rowley's Papa (aka Sims) about the Hideaway, which is one of his business interests. Resistant at first, Papa soon comes clean, blatantly admitting that the creation of this world is his way of dealing with his own tendencies; pointing out that the "children" with whom the participants interact are all adults hiding behind avatars; and arguing that there is no evidence that "virtual" transgressions of this nature lead to real-life consequences.
Action switches between the detective's office and The Hideaway, a symbolically rendered green-screen environment (design by good cop bad cop), in which Iris, a petticoat-clad (costumes by Edwina Williams Jones) nine-year-old played by Non Haf (mercifully somewhat older than nine), dazzles her male suitors, including Papa and an awkward newcomer, Richard Huw Morgan's Woodnut, with her innocence and precocious cleverness.
On the opposite side of the playing-space, a model of the fantasy Victorian house in whose garden we are meant to be is displayed. There are clear references to Lewis Carroll, although he is never mentioned.
The fifth character, Doyle, played by director Chris Durnall, is helping Morris with her enquiries. A respected teacher, his participation in Sims's simulated universe is so all-embracing that he expresses a willingness to abandon his real family and reside there on a permanent basis.
As the plot progresses, and the nature of Morris's investigation becomes slightly clearer, issues of identity come to the fore in ways which call to mind not only questions about the truthfulness of the various personas we create when online (even in relatively benign environments such as Facebook), but also news stories about undercover policemen losing themselves in their fake relationships. One also recalls cases in which detectives who investigate child pornography themselves become addicted.
Given the play's "virtual" setting, the non-naturalistic nature of its presentation—with the actors remaining visible even when their characters are not at the centre of the action, and Rowley and Morgan manning the effects desk in plain sight—is almost a given. There are certain moments, though (like the decisive one involving an axe) where dramatic impact is lost.
The performance styles differ, dependent on dramatic context. Haf's Iris necessarily remains a charming, doll-like fantasy figure throughout, Daly's icy detective gradually loses her composure, Durnall's Doyle is plainly at the end of his tether, and Morgan's Woodnut inevitably cagy. It is Rowley's performance which is most telling—cynical and fatalistic whilst being interrogated, his Papa is notably more relaxed and "himself" in Iris's company.
With its dark take on (primarily) male sexuality, a text which constantly barrages us with impossible ethical and intellectual questions, and an intentionally bemusing denouement, The Nether is a clever and audacious piece of work, and this production is entirely in that spirit.
Reviewer: Othniel Smith