The Night Before Christmas
Anthony Neilson
Southwark Playhouse
The Little, Southwark Playhouse
–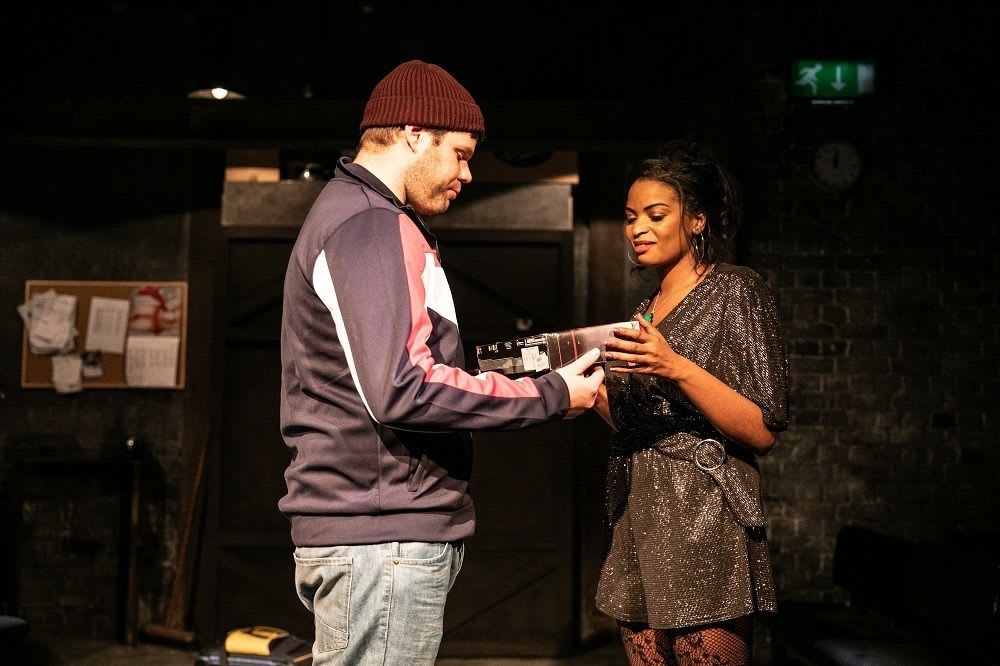 In the poem now known as The Night Before Christmas, Dasher, Dancer, Prancer and friends deposit a jolly Santa on the narrator's house so he can drop down the chimney and leave the family presents.
His job done, Saint Nick departs exchanging a knowing glance with the dad of the story and sending seasonal salutations.
Every detail is an exercise in contemporary Christmassy cliché.
Then Anthony Neilson's The Night Before Christmas comes along and gives Christmas something of a comic kick in the baubles.
This is the sort of show that cynically jokes that if a chubby person comes down your chimney then someone is going to have to clean the soot marks off the carpet afterwards.
In it, Gary, separated from his wife and young son, is spending Christmas Eve alone at work when a small figure dressed as an elf appears to break into the factory.
Gary gets over his mate Simon to help deal with the intruder and before long, single mum Cherry, let's call her Gary's friend with benefits, is there as well to collect the Power Rangers Gary promised to find for her son.
Can they let themselves believe that the would-be burglar is in fact what he appears to be or will their lack of innocence get in the way.
There would be no seasonal goodwill in giving away too much, so suffice to say pragmatic and disenchanted Simon gets some of the best lines, very funny for being spoken straight with just the right amount of bah-humbug by Hollyoaks' thoughtful Michael Salami.
In contrast to Simon, the badgered Gary, played with a gentle honesty by Douggie McMeekin, wants to get back the true spirit of the season so they come to loggerheads with each other and with Unique Spencer's feisty Cherry.
For her, it's all about the commercialism. Christmas is about doing extra tricks to pay for the must-have gifts and Neilson gives her a wonderful list-rant where pine needles and Christopher Biggins feature amongst everything that is bad about Christmas.
And what of Dan Starkey's funnily grumpy elf? Will he end up in the nick (as against in The Nick) for breaking in? Does this jaded employee of the Gift Distribution Agency really have the magic powers to turn around Christmas for the unhappy trio and secure his release?
At the end, I blinked and missed why it was all about festive fornication, but Disney this isn't. And it's a lot more fun than stuffing a turkey.
For adults.
Reviewer: Sandra Giorgetti