Nutcracker
Choreography by Wayne Eagling
English National Ballet
London Coliseum
–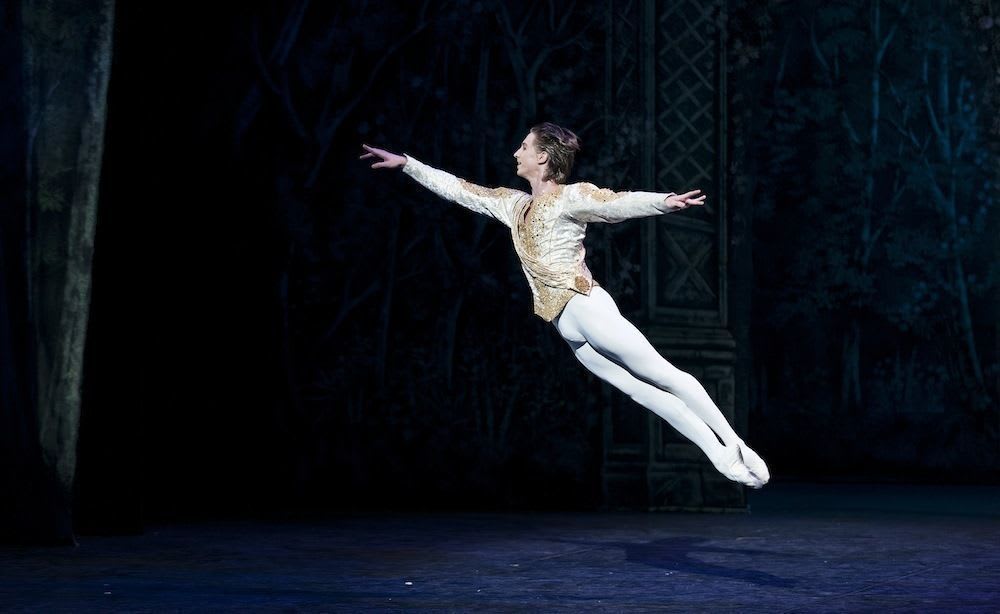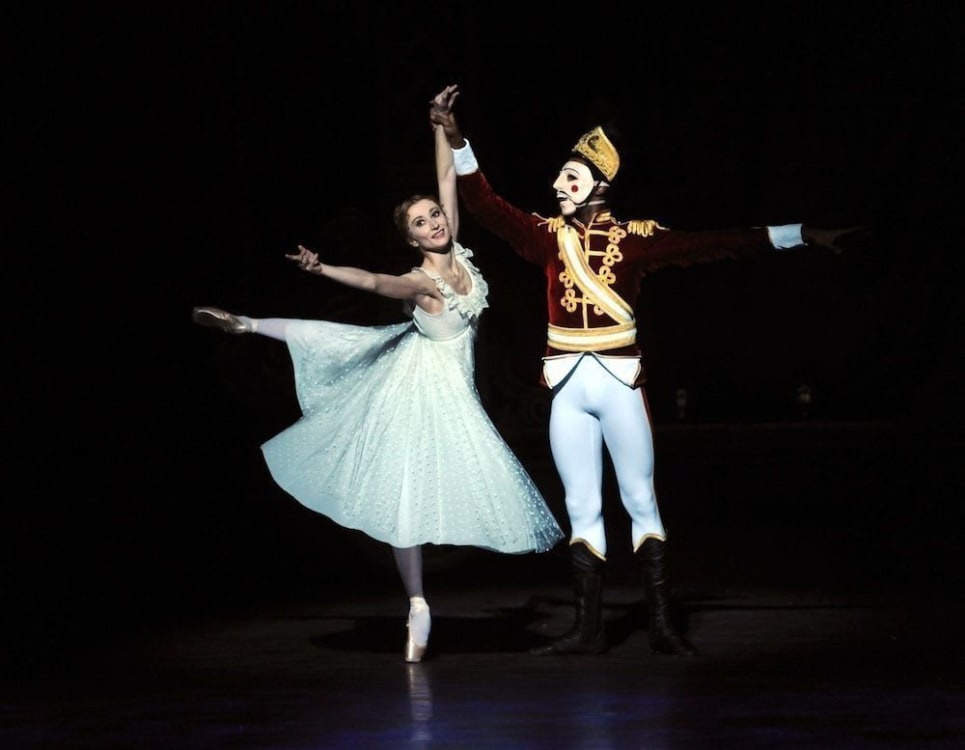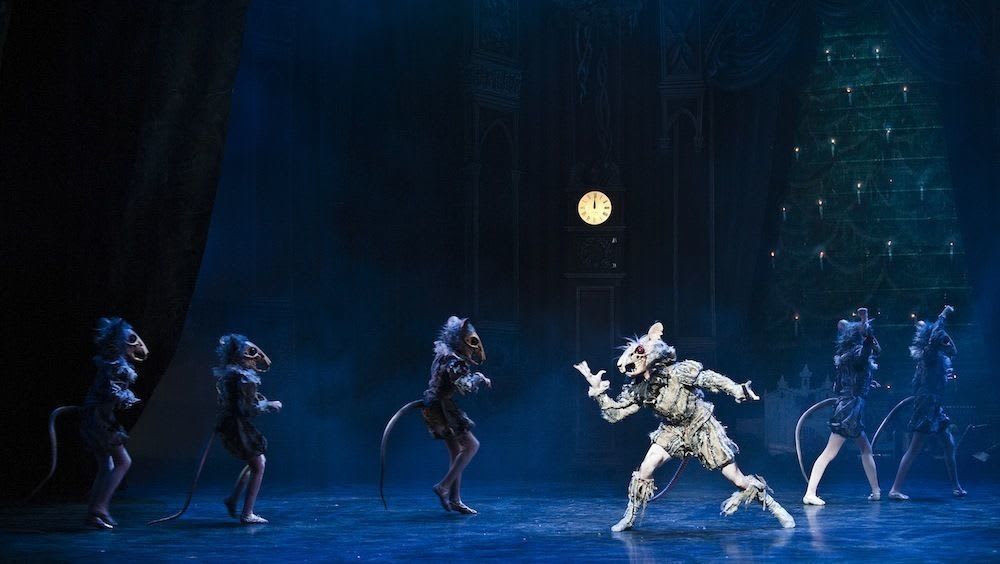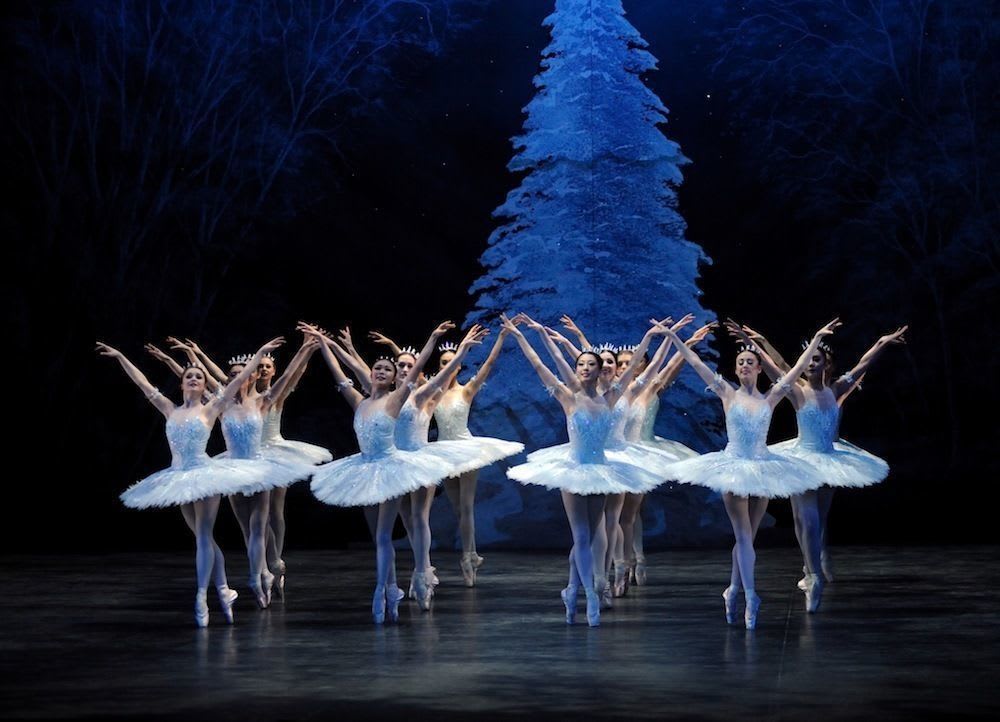 The English National Ballet has performed The Nutcracker every Christmas since 1950. Former ENB Artistic Director Wayne Eagling's Nutcracker, created in 2010 to celebrate the company's sixtieth birthday, continues the habit of bending the original ETA Hoffman tale to suit a 'new' concept, his and Toer van Schayk's.
But, not too new… Not like the revisionist Maurice Bejart, Mark Morris and Matthew Bourne versions. More in the traditional footsteps of Marius Petipa and Lev Ivanov, Alexander Gorsky, Yuri Grigorovich, Nicholas Sergeyev, George Balanchine, Mikhail Baryshnikov, Nureyev... You get the picture.
An ideal family Christmas show this supernatural story to Tchaikovsky's transporting Romantic score. And what an accommodating choice one has in London. Peter Wright's Imperial version is also playing at the Royal Opera House just up the road from the Coliseum.
Eagling opens his Edwardian account (design by Peter Farmer) with Clara and big sister Louise getting ready for the Christmas party and being teased by little brother Freddie with a toy mouse.
Skaters whizz by a big house on the Thames as the guests arrive. Drosselmeyer, in elegant eighteenth century frockcoat and white wig, accompanied by his refined military cadet Nephew, enters the house, entertains the children with a few magic tricks and brings the frozen scene to life. He is the deus ex machina, the master of ceremonies, the creator of the tale.
Children dance, Louise (Ksenia Ovsyanick) with three suitors, and Clara with the Nephew. Lucky Clara, for he is Vadim Muntagirov, ENB star recently promoted from principal to leading principal. One to cherish he just gets better and better.
Drosselmeyer wheels on a puppet theatre. Elders and betters (including a Scottish guest in a kilt and whiskery snout) dance, and then Saint Nicholas arrives to hand out gifts to all good children. Clara gets the Nutcracker doll, a rather cumbersome mechanical robot, which Freddie breaks, and Drosselmeyer fixes.
Remember all these details for they will reappear transformed in Clara's dream of desire. The clock strikes midnight and the rodents appear, led by the red-eyed Mouse King (James Streeter), a scary beast with a long skull for a head. The toys come out of the cupboard and take on the invading army. Cannons shoot bouncing balls (a touch of humour), and the Nutcracker is wounded.
Clara turns into senior principal Daria Klimentová, who maintains a child-like wonder in this new world of fighting toys and falling snowflakes, a fairy tale wonderland of silvery forests where the Nutcracker gets confused with the Nephew. One minute she is dancing with the short Nutcracker the next in a lovely pas de deux with the tall slim Nephew. Phew.
Snowflakes twirl in silver tutus, and Drosselmeyer turns up in a hot air balloon to whisk the couple away from danger, but the Mouse King manages to hang on. They descend near a puppet theatre, presenting dance divertissements from foreign lands under Drosselmeyer's guiding hand, which slows matters down a little.
Spanish, Chinese, and Russians demonstrate their particular skills, and an erotic Arabian fantasy is played out with a chained Freddie amongst the slaves. Mirlitons and Flowers whirl—Ksenia Ovsyanick showcased in a beautiful solo, and the corps giving it their all in the grand waltz.
Finally, Clara becomes the Sugar Plum Fairy and the Nephew her Prince. This is the pièce de resistance, the Grand Pas de Deux. Regal, masterful, Daria Klimentová and Vadim Muntagirov dazzle with grand leaps, fouettés, demanding lifts—a pairing made in heaven.
Muntagirov, only twenty-two, is a glorious dancing machine, whilst Klimentová brings mature experience and classical grace to the partnership. Soaring on the drama of the music they alone are worth the entrance fee. Eagling may be no Petipa, but he gets it right for them, and their delivery is pitch and placement perfect.
Muntagirov's soundless soft landing, ballon, amazing entrechats with feet pointed straight as arrows—one holds one's breath in his solos. Klimentová commands the stage, holding our gaze as she executes her sequence flawlessly. Together they are spectacular. Worth the wait and exposition.
New Artistic Director, Tamara Rojo, is scheduled to appear later in the ballet. One wonders whether another version of Nutcracker will emerge in the course of her leadership.
Reviewer: Vera Liber