The Nutcracker
Choreography Peter Wright after Lev Ivanov, music Pyotr Il'yich Tchaikovsky
Royal Ballet
Royal Opera House
–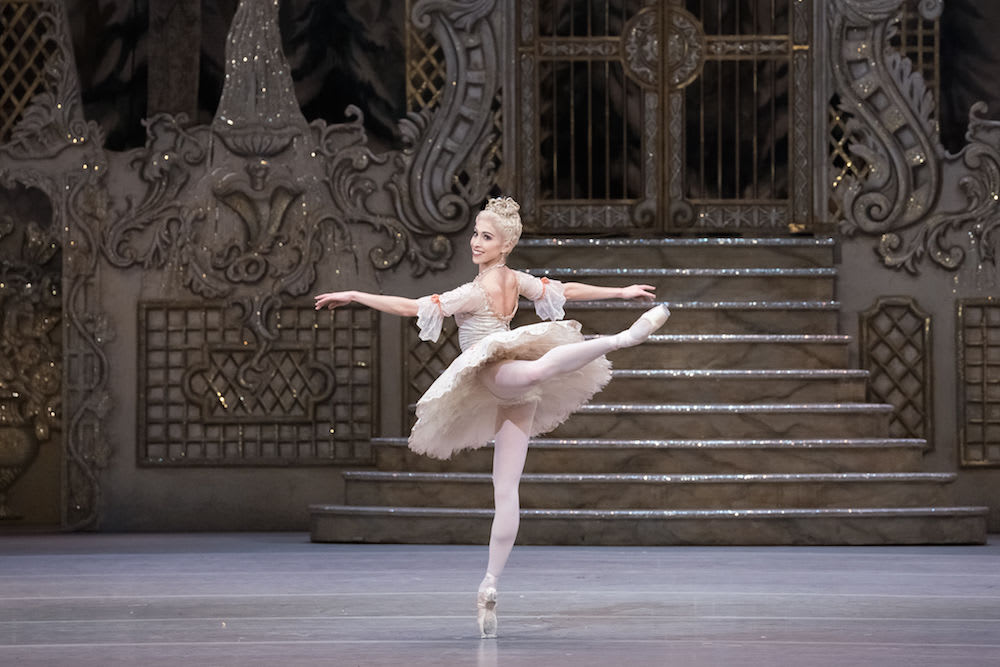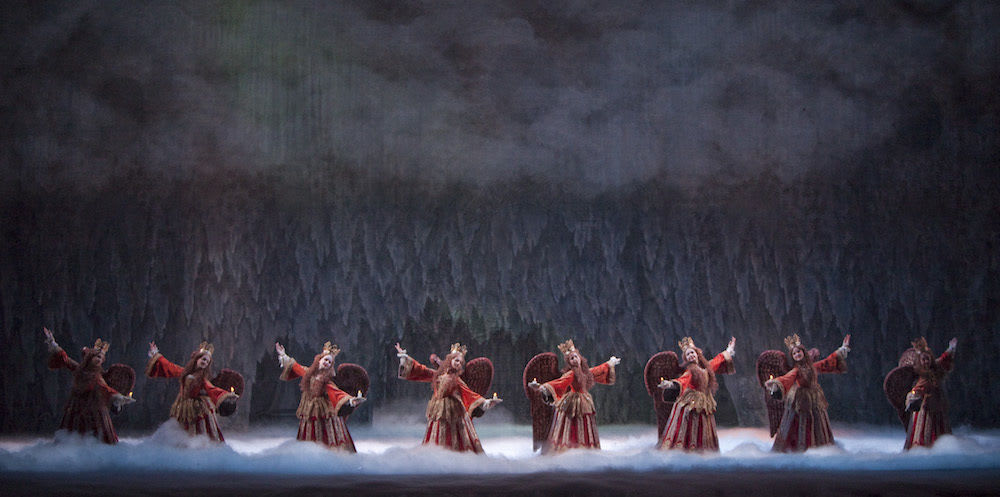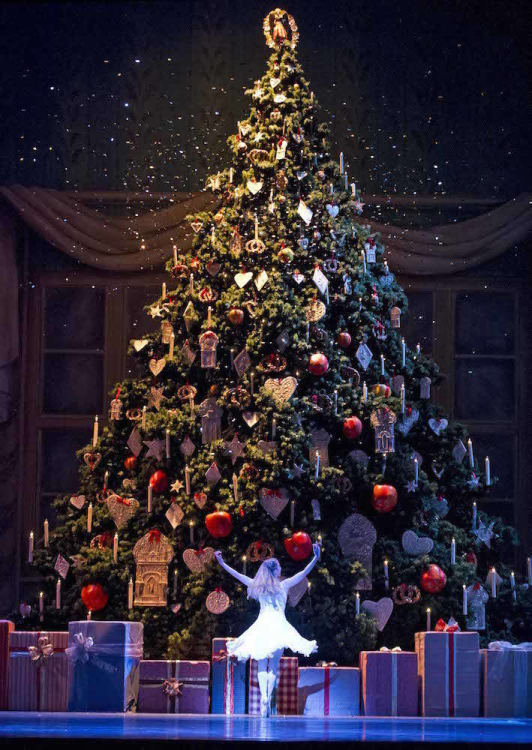 The run is sold out (returns are possible); press night is oversubscribed; I'm at the second night of that perennial Christmas favourite, the critic-proof Nutcracker. Though disappointed not to see the dream team of Marianela Nuñez and Vadim Muntagirov, I shouldn't be greedy, I saw them last year. It's good to see fresh casts, though there are many last-minute cast changes to the programme.
No matter, the first night can be seen in the cinema, and tonight soloists and artists get a chance to shine, the only principals on show being Yasmine Naghdi as the Sugar Plum Fairy and Ryoichi Hirano as her Prince. And they do just fine in their oh so Romantic Grand pas de deux. Not that it's all about them even though they are the benchmark.
It's a family show and it's about the company putting on a splendid display for the most overdressed audience I've seen in a long time. Little girls in ribbons and best dresses, boys in suits, ladies in silver and gold, in backless evening gowns, fur jackets and stoles, men in tuxedos. Am I back in St Petersburg?
A magical time for all, a special treat: rich family hearth, plentiful Christmas gifts, mummers, St Nicholas, angels, snowflakes, rose waltzes, national dances, and Clara's awakening to love. What is more, it's not too long for little ones: two acts of just under an hour each, the first act all narrative, the second fantasy, with a snowflake transition scene in between. And Tchaikovsky's hummable music is divine.
The tree grows; the Christmas angel grows and multiplies, driving the lucky couple in a sleigh to the misty lands of their dreams. Or is it that Clara shrinks to the size of the mice, the toy soldiers, and the Nutcracker, the Christmas cake, which is the template for the crystal palace of the Sugar Plum Fairy. I'm not sure I'd be able to take all that in as a child, but the mystery of it all would, for sure, sweep me away.
Herr Drosselmeyer the magician, is the main man, sprinkling glitter, and magical spells over all, stretching time and dimensions, transporting Clara and the Nutcracker to the Land of Snow and the Kingdom of Sweets, introducing them to its gracious and graceful rulers, the Sugar Plum Fairy and her Prince.
Drosselmeyer has a story of love too, for his nephew, who has been turned into a Nutcracker by the Mouse King. Clara must break the spell, which she does with one clunk of her shoe on the Mouse King's head. Easy. As a reward he and she are treated to divertissements from Spain, China, Russia and Arabia.
The Nutcracker gets to join in with them and Clara chases snowflakes, dances with the Mirlitons, and the Roses. Itziar Mendizabal, however, gets the biggest applause of the evening for her sinuous Arabian dance, a haughty Cleopatra and bewitching Scheherezade rolled into one.
Julia Trevelyan Oman's opulent 19th-century Biedermeier designs set off the comfortable and cosy German home of the Stahlbaums with its servants and guests, good and naughty children. Drosselmeyer in the original tale was a clockmaker and inventor, and this carries through in the mechanical owl clock, the 'clockwork' dolls Harlequin, Columbine, Soldier and his Vivandière.
Christopher Saunders, unlike Gary Avis's more mysterious Drosselmeyer, is a friendly avuncular chap, who seems to be in just about every scene, guiding the action. Soloists Emma Maguire and Luca Acri make a lovely young couple: Maguire is a sweet Clara never putting a foot wrong, whilst Acri is a charming and exuberant Nutcracker, whose mime is surprisingly loquacious.
First soloist Marcelino Sambé and first artist Joseph Sissens (also an excellent Soldier) make a good pair of tumbling Chinese dancers, and soloist Benjamin Ella as Drosselmeyer's assistant deserves a mention, as does principal character artist Kristen McNally as the dancing mistress.
All comes right in the end: back in the real world the Nutcracker now Hans-Peter asks Clara the way to his uncle's house and chivalrously gives her his cape to put over her cold shoulders. Have they met in a previous life? Drosselmeyer is thrilled to have him back.
The best Nutcracker in town (there are three), Peter Wright's 1984 version for the Royal Ballet was based on Lev Ivanov's Imperial 1892 ballet, which in turn was loosely based on E T A Hoffmann's 1816 Romantic tale of the Nutcracker and the Mouse King. Wright reworked and rethought it in 1991 for the Birmingham Royal Ballet, its new version coming to the Royal Opera House in 1999, since when it "has been revived 13 times…" It will outlast us all.
Reviewer: Vera Liber