The Offing
Adapted from the novel by Benjamin Myers by Janice Okoh, with additional material by Paul Robinson
A Live Theatre / Stephen Joseph Theatre co-production
Live Theatre, Newcastle
–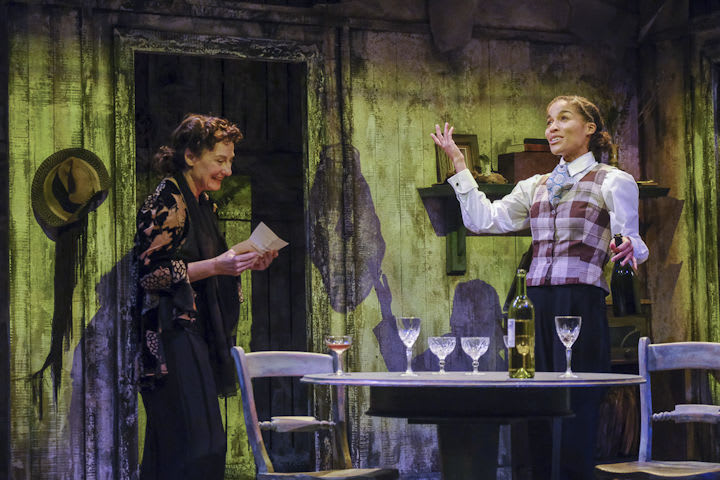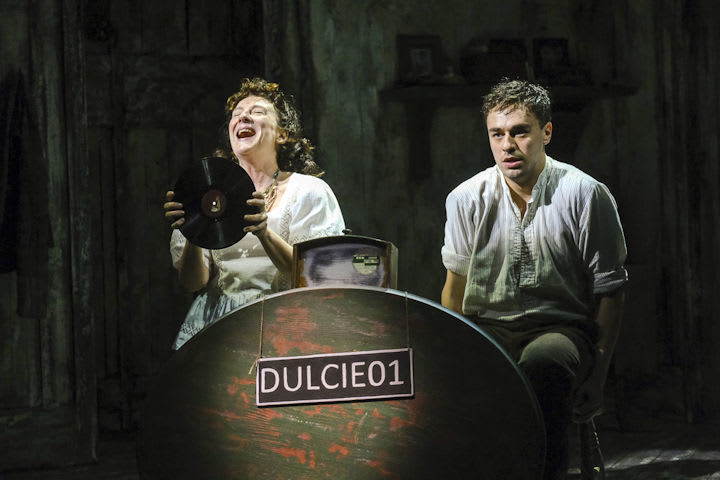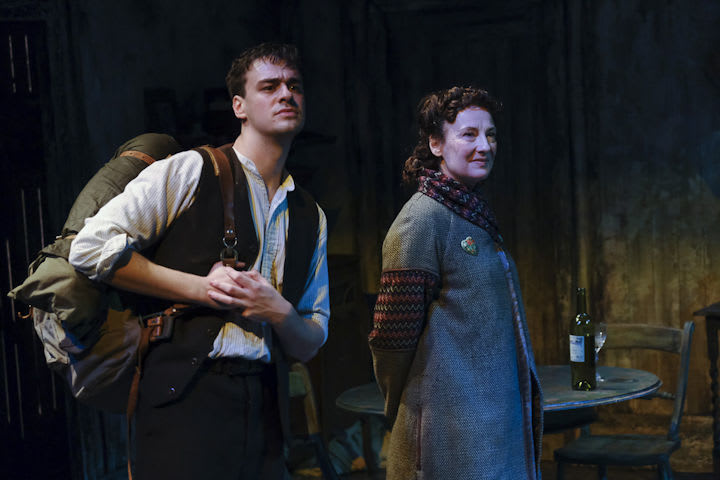 I haven't read Benjamin Myers' novel and so I can say – and this really is a good thing – that Janice Okoh's adaptation has none of those giveaway signs of being moved from one genre to another. And that is a real achievement – no (very) long exposition, no narrator or even narration by the characters themselves, no loose ends - and not many who adapt novels for the stage manage to carry that off.
It's set in Robin Hood's Bay in North Yorkshire, between Whitby and Scarborough, before and immediately after WW2, and in 2019, interweaving the stories of three characters: Bohemian Dulcie Piper, her lover the exiled German poet Romy Landau, and 16-year old (at the beginning, at any rate) Robert Appleyard who is travelling south from his Durham pit village before, eventually, returning home to follow his father, grandfather and great-grandfather down the pit.
At times there are events taking place from two different time periods on stage at the same time and yet there is no sense of discontinuity, no feeling of "Eh? What's going on here?" Rather these scenes work harmoniously together, enriching our response to the developing stories.
The Offing has been described as a "coming of age" story but it is so much more than that. Indeed, to simply call it that is to diminish it. It's a story of meeting between different ages and cultures, between totally different lives and lifestyles, even languages, for one of its central themes is poetry and the power of poetic language to change lives. And the heroes are not Keats and Wordsworth but Robert Frost and John Clare - and, of course, Romy Landau.
So, three different worlds meet and intertwine, strongly influencing each other over a period of more than half a century, moving us deeply and, indeed, teaching us too.
But this would go for nothing without pitch-perfect performances from the cast and that is what Cate Hamer (Dulcie), Ingvild Lakou (Romy) and James Gladdon (Robert) provide, under the guidance of director Paul Robinson and movement director Gemma Payne.
The set, designed by Helen Goddard, which, with the aid of Sally Ferguson's lighting, creates just the right atmosphere, is one of the most impressive I've seen at Live for a very long time, and this atmosphere is reinforced by Ana Silvera's sound design and original music, recorded by Ms Silvera herself, Rob Harbron, Aidan O'Rourke and Jasper Heiby.
This is the third Live/SJT co-production I have seen – the others were Geordie Sinatra in 2012 and Goth Weekend in 2017 – and it shares the same high production values and moving exploration of its characters' lived experiences. It's a co-operation which is clearly highly beneficial to both theatres. Long may it continue!
Reviewer: Peter Lathan