The Olive Tree
Jessica Forrest
Sugar Butties
The Kings Arms, Salford
–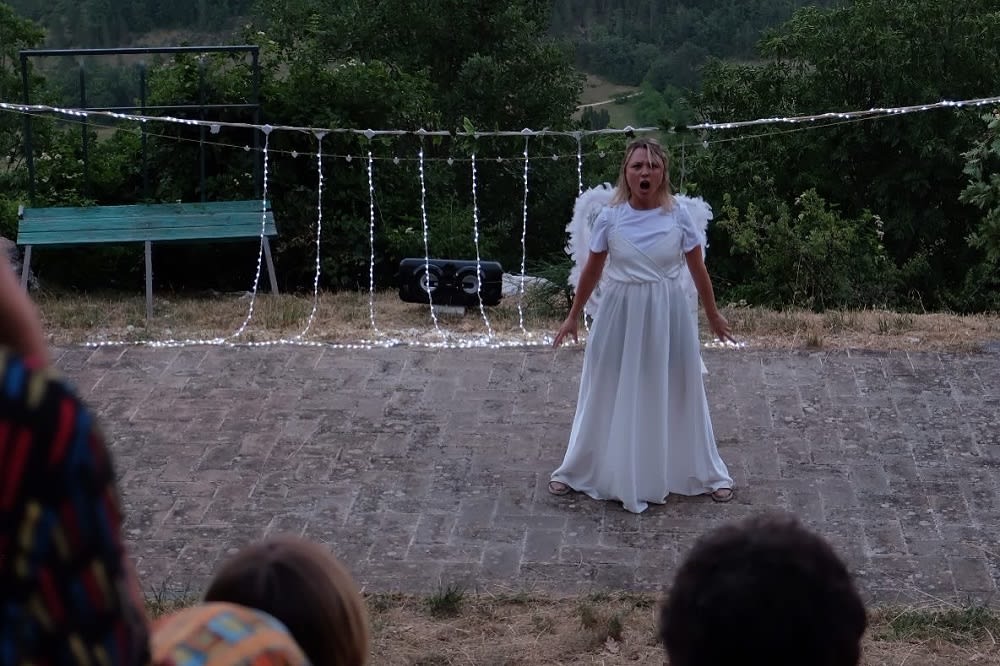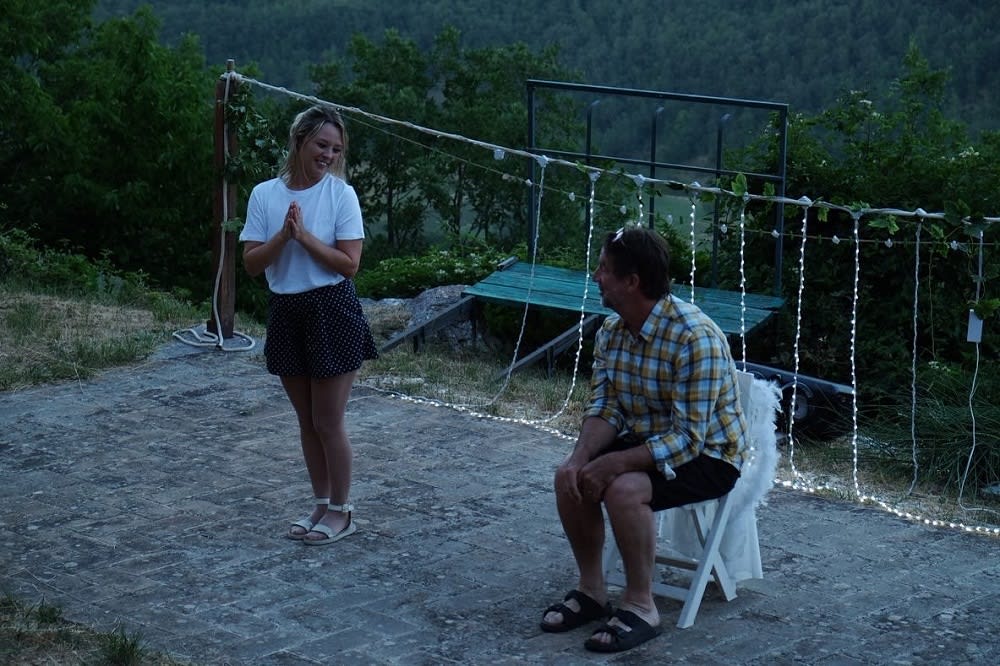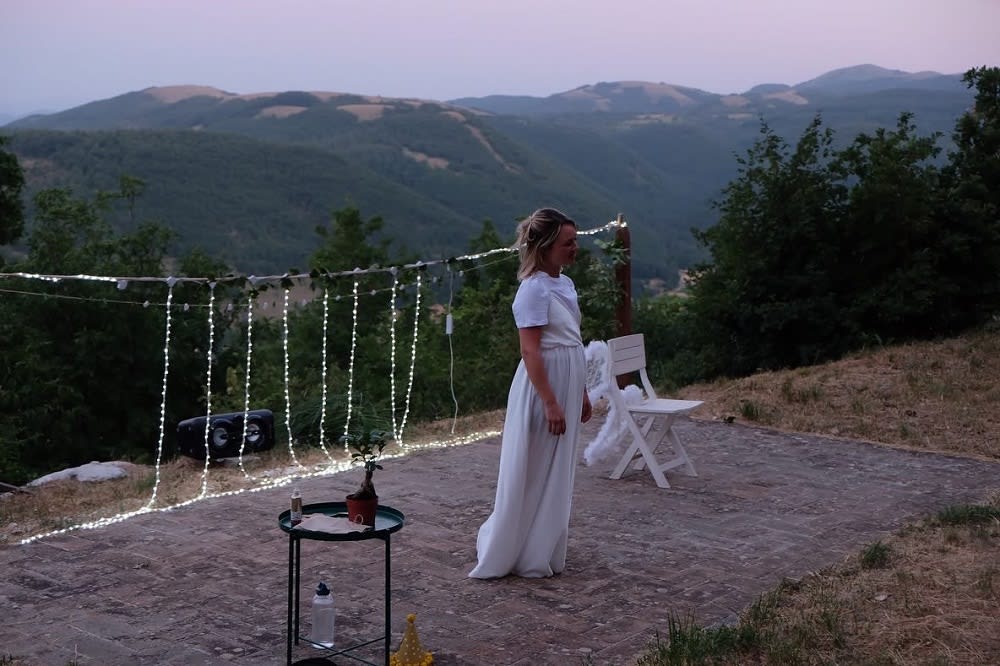 You couldn't blame Jessica Forrest for suffering culture shock. Images of her autobiographical play The Olive Tree capture her performing against scenic Italian mountains. Tonight, she is in a pub in Salford. Ah well, that's showbiz.
Forrest shares tales of her life from nannying to encountering fakirs who might be fakers. The presentation is in the form of sketches, song, poetry and reminiscences addressing the themes of change and loss. Although the audience is encouraged to share their experiences of change, their replies are kept strictly secret—the written stories displayed on the Olive Tree to the rear of the stage.
There is a high degree of audience participation and it is not of the usual 'sing along if you know the words' variety. Whilst willing to join in and play the part of a toddler being taught to walk, I drew the line at face-painting with glitter. Dignity at all times.
The Olive Tree is a highly personal play. The description of the intense relationship between Forrest and the child she nannied obliquely addresses the emotional impact of terminating her pregnancy. Forrest copes with the death of a friend by imagining she may have been reincarnated as a particularly snooty a cat that tours her home.
At times, the play slips into obscurity. It is hard to determine the purpose of Forrest adopting a different persona when wearing a second-hand hat.
Autobiographical plays tend to be light if not outright comedic in nature and, while The Olive Tree does not lack humorous anecdotes, they tend to be funny peculiar as much as funny ha-ha. An attempt to seduce a decidedly masculine person by the name of Sheridan Smith fails spectacularly and a friend exploits Forrest's inability to speak Italian to persuade her to embarrass herself in a supermarket.
The Olive Tree is a lyrical and gently moving examination of change and loss so, although the unusual manner of presentation may be a challenge for audiences, it is one worth taking.
The Olive Tree is part of a value for money double bill with Hyenas reviewed separately.
Reviewer: David Cunningham