The Other Place
Sharr White
Theatre By The Lake and Park Theatre
Theatre By The Lake, Keswick
–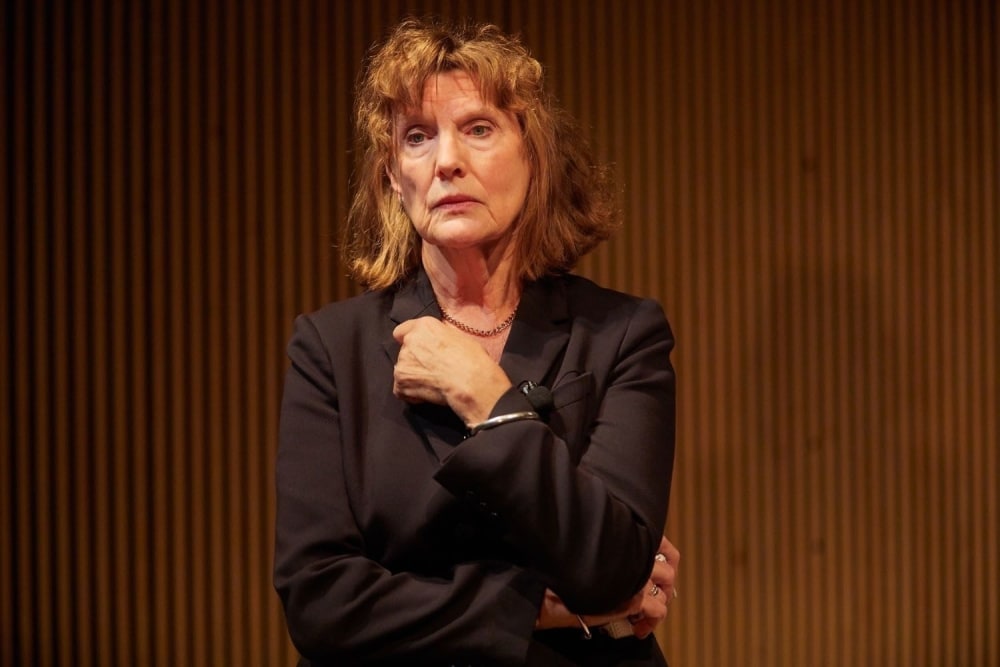 Calling a play about dementia a 'psychological thriller' might seem almost offensive, especially to those trapped in the reality of the awful affliction.
Except that Sharr White's deeply-intriguing The Other Place manages to fold the psychological aspect of memory loss into a family's past drama to deliver a play with both an intellectual and an emotional charge.
Given the subject matter, it's a slippery narrative concerning a respected professional woman Juliana (Karen Archer) whose work and life are unravelling. Events are made even more challenging by a 10-year-old mystery in her life. To say much more might be to spoil the impact of a drama that is able to confound and enlighten simultaneously.
It's getting its UK première here, in a co-production with London's Park Theatre, and is a dazzling piece of writing with a challenging central role.
Karen Archer may have been born in Burnley, but here's she's every inch the New England neuroscientist, snappily confident one moment, deeply distressed the next.
It's a bravura 80-minute performance that veers between straight-to-audience delivery, or dramatic interludes with husband Ian (Neil McCaul), whom she may or may not be divorcing, or a woman (Eliza Collings), who may or may not be her daughter.
(In real life they really are mother and daughter but that's almost too much information to deal with...)
Rupinder Nagra completes the cast as The Man.
It's all directed by Claire van Kampen, who most recently directed husband Mark Rylance in Othello, a drama with its own themes of love, betrayal and remorse.
Designer Jonathan Fensom comes up with a clinically-efficient backdrop that also becomes the screen for a final and unexpected coup de theatre that is both revealing and deeply moving.
It's the last play here under artistic director Conrad Lynch's tenure and typifies the exacting standard he achieved in co-productions.
Reviewer: David Upton