The Pajama Game
Words and music by Richard Adler and Jerry Ross, book by George Abbott and Richard Bissell, based on the Novel "7½ Cents" by Richard Bissell
Chichester Festival Theatre
Shaftesbury Theatre
–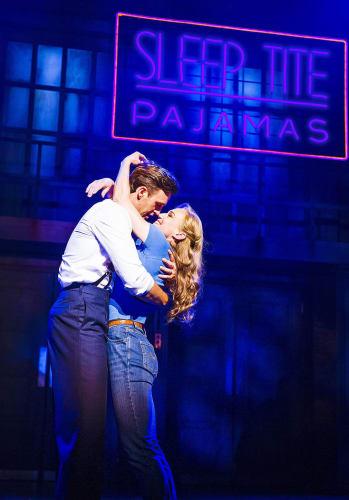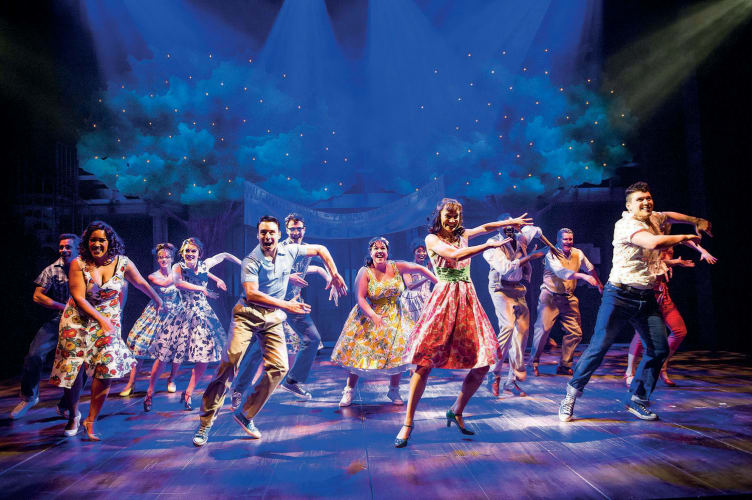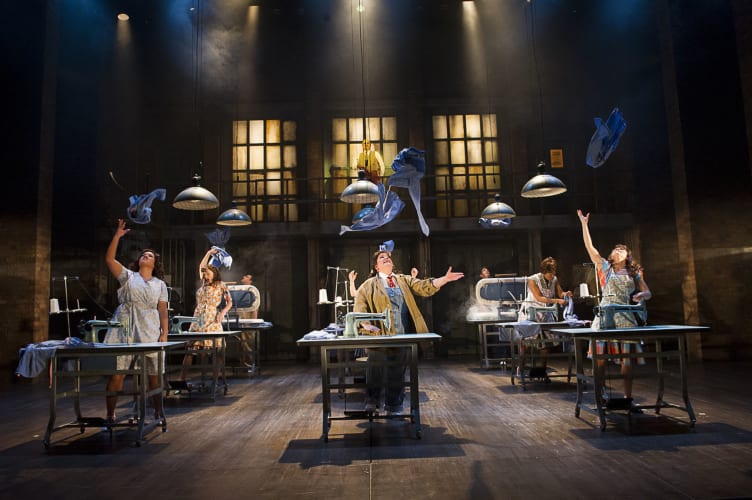 The Pajama Game, best known for the film version which starred Doris Day, might hark back to its origins—it opened in London 60 years ago to the day after its first Broadway performance. However, thanks to Sir Richard Eyre's charming revival, this transfer from the Chichester Festival Theatre will easily win over a new London audience.
The book is that of a typical musical comedy with mildly political overtones to complement the rollercoaster ride of Cupid finding homes for several arrows.
This is then complemented by some catchy songs and perhaps the best choreography currently to be seen on a London stage, courtesy of Stephen Mear and an enthusiastic dance team.
The curtain rises on a dreary workshop in the Sleep Tite Pajama Factory where Colin Stinton's tyrannical boss Hasler refuses his staff a 7½ cents pay rise.
This causes general dissension, especially between the hunky-as-hell but dull-as-ditchwater Superintendent, Michael Xavier's Sid and a twinkling Joanna Riding portraying sassy Babe, the "Grievance Committee" or in English parlance, shop steward.
However, before they lock horns, another pair threatens to steal the show. The comic duet between Peter Polycarpou as diminutive Hines and Claire Machin playing secretary Mabel is hilarious, practically bringing the house down as they sing the patently untrue (in the jealous time and motion man's case) "I'll Never Be Jealous Again".
Quite how Hines has managed to hook leggy blonde Gladys, Alexis Owen-Hobbs proving to be a breathtaking dancer, is a question that is never answered but her attractions to other men certainly fuel his fury.
However, they are soon forgotten when Sid and Babe begin fighting as a prelude to loving, their passion spiced up by political shenanigans as their working relationship involving a go-slow at the factory (and her father's philatelic enthusiasm) get in the way of the hot stuff.
The duo sing together well—"Small Talk" a highlight—and are believable as would-be lovers despite a size difference that could have been the stuff of humour, say in A Midsummer Night's Dream.
The music hits the heights frequently with the highlights "Once-a-Year-Day" and "Steam Heat" both of which get sizzling choreographic treatment.
The ending is never in doubt, although some dubious accounting is required to smooth the path to happy ever after land.
This is a genuine 1950s feelgood musical comedy of the kind that they don't make any more. It should give viewers a great feeling of nostalgia but also increase the heart rate as burgeoning love is accompanied by those catchy tunes and some stunning choreography.
Reviewer: Philip Fisher