The Parisian Woman
Beau Willimon, inspired by Henri Becque's La Parisienne
Hudson Theatre, New York
–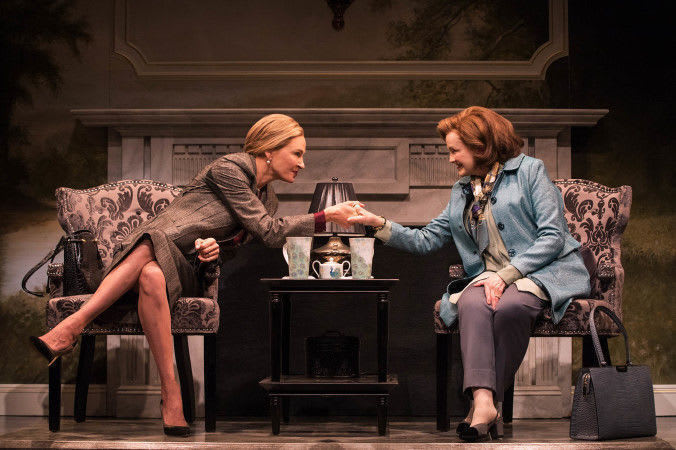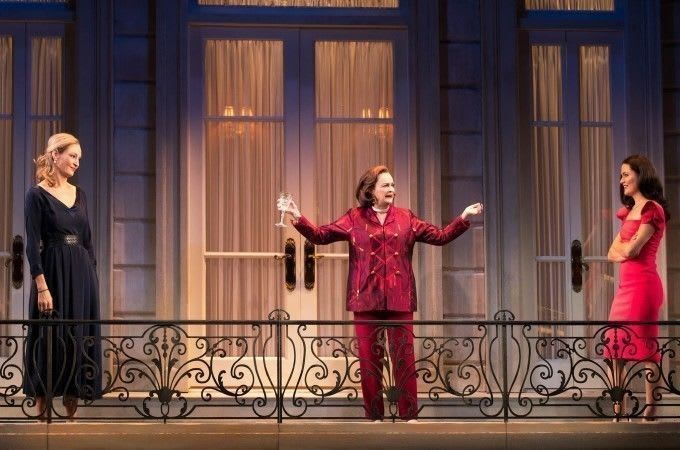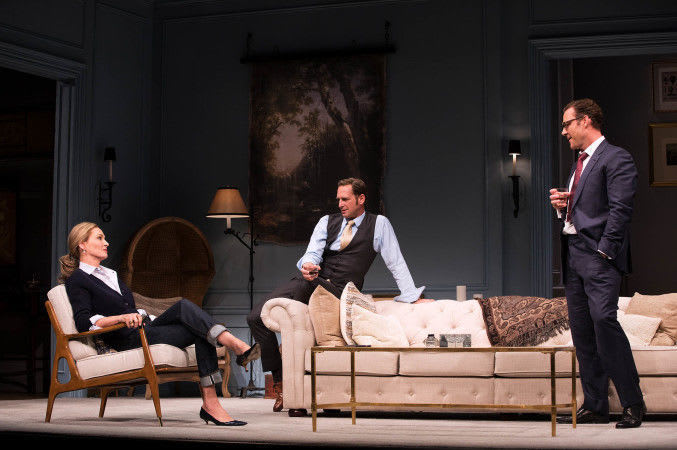 It has taken less than a year for the first Broadway play set in Washington and directly addressing the current state of American politics. It does so at the splendidly resurrected Hudson, a theatre dark for almost 50 years until a few months ago.
The Parisian Woman is Chloe, American but modelled on the central figure in Henri Becque's 1885 comedy La Parisienne. She is played by Uma Thurman, making a belated Broadway debut in a role that demands the scheming skills utilised by colleagues in one of her breakthrough films, Dangerous Liaisons.
Rather than the ingénue, Miss Thurman has now graduated to the promiscuous vamp who loves but also uses her indisputable sexual allure to further her rather camp husband's political ambitions.
Josh Lucas's Tom is a tax attorney with his eye on appointment for life to the Senate Judicial Committee. He has the skills and many of the right ears but needs something further to progress. However, as all admit, the unnamed president is such a renegade that anything might happen.
The intrigues in this 90-minute drama, written by Beau Willimon who is best known on stage for Farragut North, which became The Ides of March with George Clooney in the film version, are as often personal as political.
The evening opens with a scene between Chloe and her odious but super-rich lover Peter, played by Marton Csokas. The reasons for Chloe's attachment are not developed but could relate to his money or political value, the latter possibly favourite given that the businessman claims to have the President's ear.
Chloe doesn't do things by halves, having another strategically useful lover and also befriending the hot favourite for appointment as Chair of the Federal Reserve. Blair Brown is Jeanette, a hard-line Republican and consummate political animal but nevertheless realistic about the skillsets of her President. She is also a proud mother, already grooming Rebecca, coolly portrayed by Hamilton star Philippa Soo, for a shot at achieving what Hillary Clinton could not by becoming President.
These are early days since bright, beautiful Becky has not yet even become a fully-fledged lawyer, let along attempted her first political conquest. To make things more interesting, she is a committed Democrat with a radical agenda, making it easy to wind up Mum.
Set in a series of comfortable homes, The Parisian Woman has the drama of one of those numerous political TV series such as Beau Willimon's House of Cards and the sexual shenanigans of a prime time reality TV show. It also takes a good number of swipes at the US political scene today, which is likely to appeal to the generally liberal audiences attracted to Broadway plays, ironically concluding with the question: "the truth—where would we be without it?"
Under the direction of Pam McKinnon, Uma Thurman makes a worthy if not sensational start to her Broadway career, capably moving from cool indifference through ruthlessness to passion and despair, although this work is more likely to stay in the minds of most viewers at least as much for the political debate as the performances.
Reviewer: Philip Fisher