The Philanderer
George Bernard Shaw
Orange Tree Theatre, Richmond
–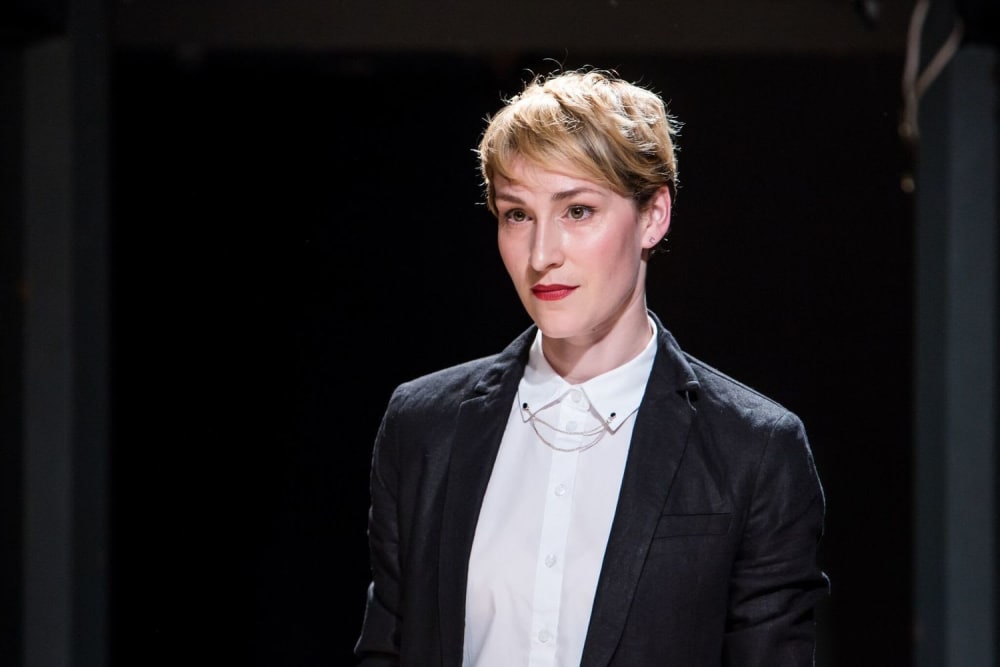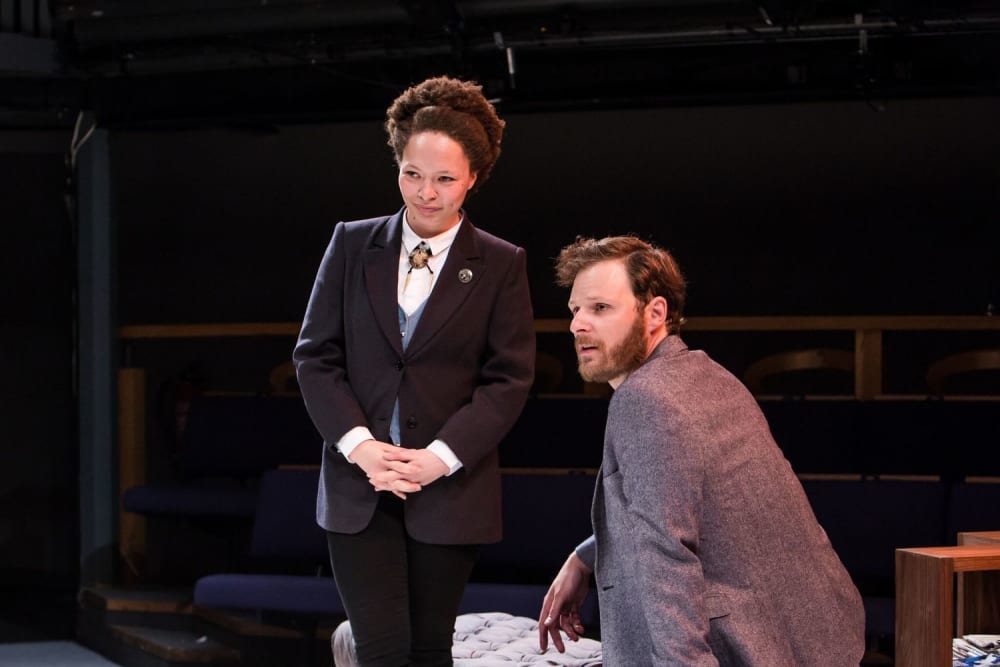 George Bernard Shaw wrote so many good plays that some really fine works have disappeared from the repertoire, almost without trace.
This comedy, written in 1893 and first seen in the West End in 1907, but speaking eloquently to the 21st Century viewer, falls into that category, despite containing much good sense as well as a vast wealth of humour.
Artistic Director Paul Miller ably directs a strong cast in a worthy, cut-down revival that might not be a masterpiece but may not be too far from it.
The evening's main subject is love and marriage with a modern twist, paying homage to the work of Ibsen, a constant presence in name as well as spirit.
Oddly, in this middle class London milieu, wisdom appears to have been endowed in almost inverse proportion to age.
The philanderer of the title is Rupert Young's bearded Leonard Charteris, a famous Ibsenist philosopher but also a rake and a rationalist.
The love of his philandering life is vampish Julia Craven, the quintessence of a "womanly woman" given convincing emotional energy thanks to an outstanding performance from Dorothea Myer-Bennett. Julia is a passionate but mendacious woman who is ruled by her obstinate heart.
The pair form a bond that is confused by Helen Bradbury's Grace Tanfield, a widow in need of a husband, who sets her sights on Charteris. She is her competitor's polar opposite and, in true Ibsen fashion, has arrived in the world as an independent feminist a century ahead of her time.
The second act takes place in the Ibsen Club, a sanctuary for modernists with its equality, best represented by Julia's clubbable, manly sister Sylvia, given a nice cameo by Paksie Vernon.
It is there that gauche Doctor Paramore, played with wit by Christopher Staines, finds his life's (rather shoddy) work invalidated and seeks compensation in the wholly unsuitable form of Julia.
The three acts in this version are separated by intervals to allow scene changes that see light fittings taking on symbolic significance in Simon Daw's modern dress design concept.
The opulent opening chandelier is replaced by a mesmerising, revolving bust of Ibsen and then a doctor's surgical lamp for the clinical final act.
Through close to three hours including those intervals, the complex dance of love and companionship is played out before the eyes of a par of doltish fathers, one a VC the other and all-worldly theatre critic (respectively played by Michael Lumsden and Mark Tandy).
Unlike many conventional well-made comedies of the period and beyond, The Philanderer frequently allows honesty to override the need to amuse. In doing so, it says much about the human condition by allowing a good dose of Shavian philosophy to peek through an almost farcical set-up. However, amidst some messages that are worthy of Ibsen, it still presents some almost Wildean aphorisms and gets enough laughs to please any audience.
Reviewer: Philip Fisher